India are taking on Australia in the WTC Final 2023 at the Oval. The test match commenced on the 7th of June and will end on the 11th of June. The WTC 2023 Final does have a reserve day in store on Monday 12th June. Here's everything you need to know about WTC Final Session Timings: Duration of Lunch, Tea and Other Breaks during Ind vs Aus WTC Final Test!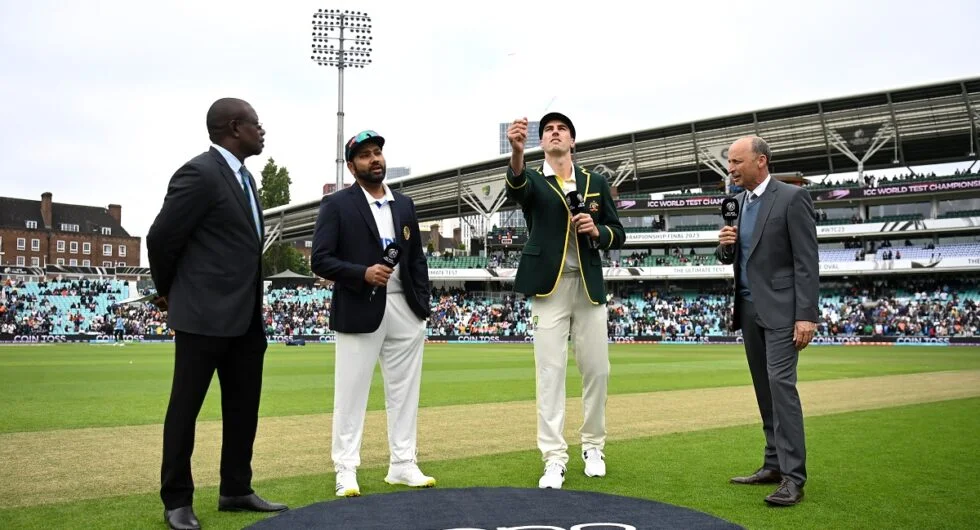 The session durations for Australia and India's current ICC World Test Championship 2021-2023 at The Oval differ somewhat from those for England's home Tests. The fundamental reason for this is not because the match is being played with a pink ball, but because the start time differed from what it is in the normal course of events in this country.
Also Read: IND vs AUS: WTC Final 2023 Match Date, Venue and Streaming Details!
WTC Final Session Timings
Test matches in England typically begin at 11:00 a.m. local time (3:30 p.m. IST). The final between Australia and India began at 10:30 a.m. (3:00 p.m. IST). The break times will change due to an early start. The length of the lunch and tea breaks, on the other hand, remains unchanged. As with any other regular Test match, players will have 40-minute lunch and 20-minute tea breaks.
Also Read: Indian National Cricket Team Coaches Since 1971
Here are the session timings in local time.
Session 1– 10:30 AM to 12:30 PM i.e. (3:00 PM to 5:00 PM IST)
Lunch Break – 12:30 PM to 01:10 PM (5:00 PM to 5:40 PM IST)
Session 2 – 01:10 PM to 03:10 PM (5:40 PM to 7:40 PM IST)
Tea Break – 03:10 PM to 03:30 PM (7:40 PM to 8:00 PM IST)
Session 3 – 03:30 PM to 05:30 PM (8:00 PM to 10:00 PM IST)
Readers should be aware that an additional 30 minutes can be added to allow bowling teams to meet their daily overs requirement. There are 90 overs to be bowled in a day.
Thank you for reading it. Leave us a comment if you liked it.
Do follow us on: Google News | Facebook | Instagram | Twitter | Youtube | LinkedIn
Have a good day ahead 🙂