T-20 is the game of batsmen, the edge goes for six, the small boundaries, free hits, marginal leg-side wide calls, powerful bats, everything favors the batsman. T-20 has been played for more than 13 years now and the demand for big hits, brutal batting, and bowlers' butchery has been increasing day by day. In the article, we will see the batters who have scored 150+ runs in a single T20 inning.
Unfortunately for bowlers, fortunately for spectators, this cruelty has sometimes gone to an extraordinary level when a batsman has scored more than 150 runs in a single T-20I inning.
Let's find out who are those batsmen to score 150+ runs in a single T20 inning
Aaron Finch
The Aussie right-handed batsman has been famous for his typical hostile approach while batting. He would enter the field like a lion on the hunt, chew gum, some menacing stares to the bowlers, and then bang.
The match was against Zimbabwe at iconic Harare Sports Club on 3rd July 2018.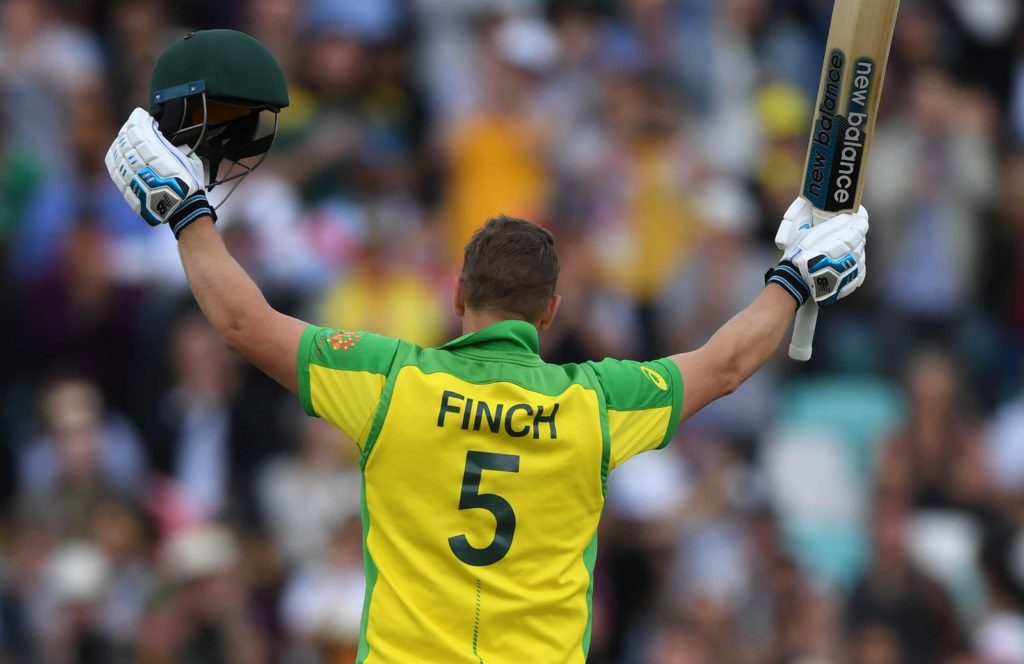 Yes! Zimbabwe has been going through turmoil and they have been one of the weakest teams in the cricketing world, but that doesn't take anything away from Aaron Finch's hurricane.
Right from the word go, openers Aron, along with D'Arcy Short attacked Zimbabwe bowling. Though D'Arcy had only scored 46 from 42 balls, his reliable batting at the other end gave Aron the confidence to go big and berserk. In mere 76 balls, Aron plundered 172 runs with 16 fours and 10 biggies. The strike rate was 226.32.
Aaron and D'Arcy shared a record-making 223 run partnership for any wicket in T-20I.
The target of 230 in 20 overs was way too big for Zimbabwe as they crumbled to 122/9 in 20 overs.
Hazratullah Zazai
The war, terrorism, and all those stuff have never allowed Afghanistan to grow as a nation. Intriguingly, Afghanistan's cricket since last few years has only improved and it has been as a medicine to the war-stricken people which is bringing smiles on their faces, giving some respite from their tragedy.
The innings of unbeaten 162 from the Afghan batter Hazratullah Zazai was no different.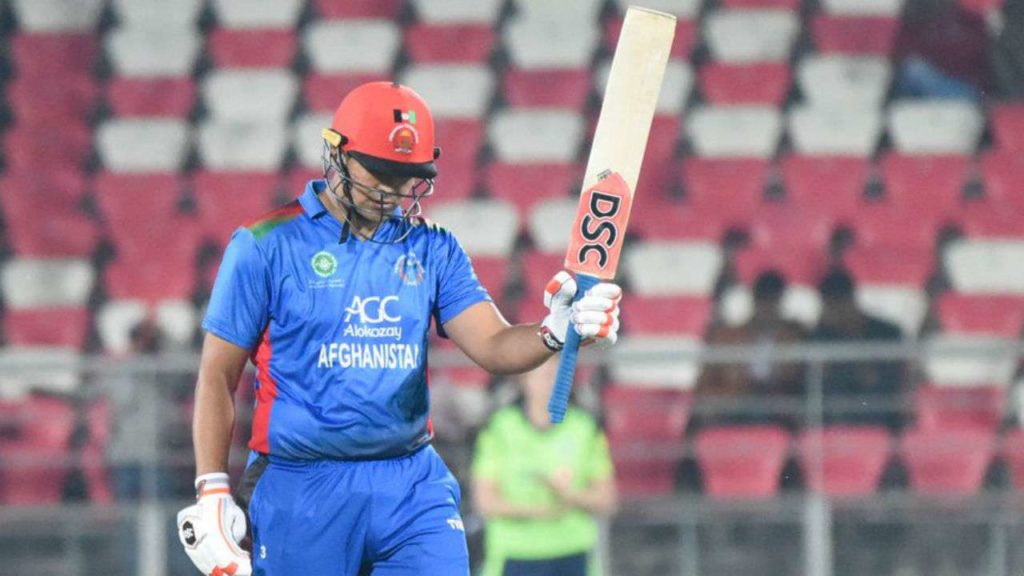 The match was against Ireland at Rajiv Gandhi International Cricket Stadium, Dehradun on 23rd February 2019.
Usman Ghani, the opening partner of Zazai, had a valuable contribution of 73 from 48. There was an onslaught from both the batters. Both demolished the bowling of the Irish side and scored 278/3 in 20 overs. This is the highest team total in a T-20I.
The left-handed Zazai became the hero as his mind-boggling innings 162 from just 62 balls not only brought a smile on the Afghani people but it also gave them some exciting moments to experience and it would have lifted the spirit of the nation. The 162 included 11 fours and 16 sixes.
The 236 run opening partnership also broke the record of highest-run partnership for any wicket in T-20I. The previous record was 223 runs by Aron Finch and D'Arcy Short.
Ireland tried their best but it was an insurmountable task as they fell short by 84 runs.
Also Read: List of Top Five Highest Goal Scorers in Ligue 1 in 2020-2021
Aaron Finch has scored 150+ runs in a single T20 inning twice
Aaron Finch is the only player in the cricketing history to have scored two 150+ innings in T-20Is.
The game was at The Rose Bowl, Southampton on 29th August 2013 against England.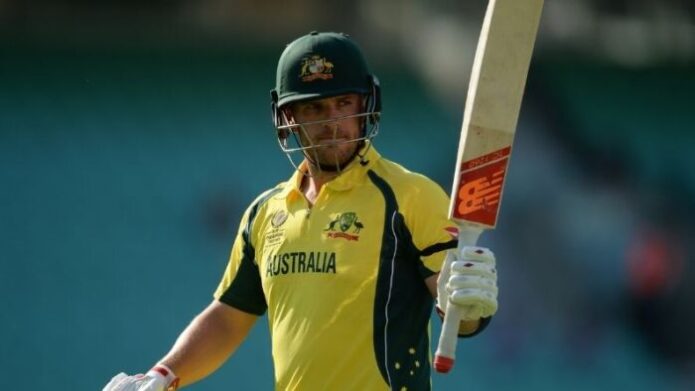 Batting first, Australia was losing wickets at regular intervals, but still, they managed to put a humongous target of 249 on the board. It was because of Aron Finch's one-man show.
He was bludgeoning each bowler despite the frequent wickets at the other end. Only Shane Watson found his mojo and scored 37 from 16 batting at number 4.
Aaron's 156 from 63 balls was the highest T-20I score back in 2013. He scored 11 fours and made a world record of most sixes in a T-20I innings by hitting 16 of them. The strike rate was 247.62.
However, England managed to pass the 200 mark and ultimately lost the game by 39 runs.
For more such interesting & unheard facts about cricket and sports, please visit thesportslite.com frequently.
Thank you for visiting. Have a good day ahead 🙂