Virat Kohli steps down as India's T20 captain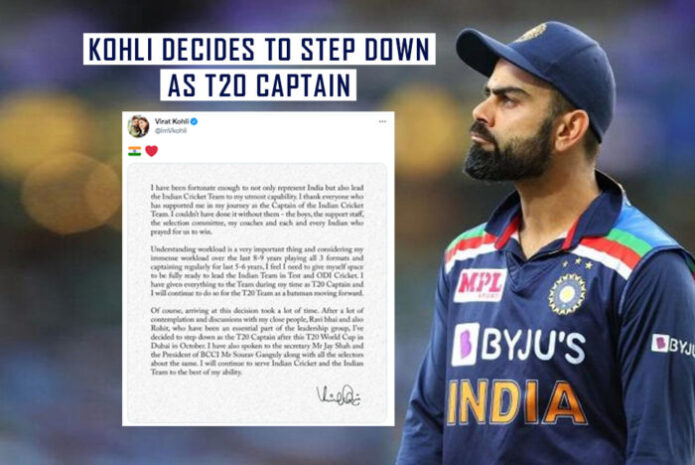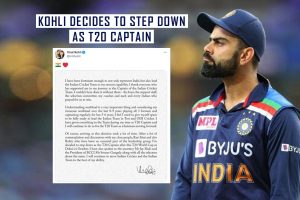 The ace Indian batsman Virat Kohli has officially confirmed that he'll step down as the captain of India's T20 team after the T-20 World Cup. However he'll continue to lead India in ODIs and test cricket and will still play in the T-20 team. He took to social media to confirm this news and mentioned that this decision is taken keeping in mind the workload. He stated that he felt the need to give some space to himself and focus on the ODIs and test cricket.
Also Read-List of records made & broken India vs England 4th test at Oval
His words were as follows,
"Understanding workload is a very important thing and considering my immense workload over the last 8-9 years playing all three formats and captaining regularly for the last five to six years, I feel I need to give myself space to be fully ready to lead the Indian team in Test and ODI cricket. "I have given my everything to the Team during my time as T20 captain and I will continue to do so for the T20 captain and will continue to do so for the T20 team as a batsman moving forward and so on…..
T20 captaincy records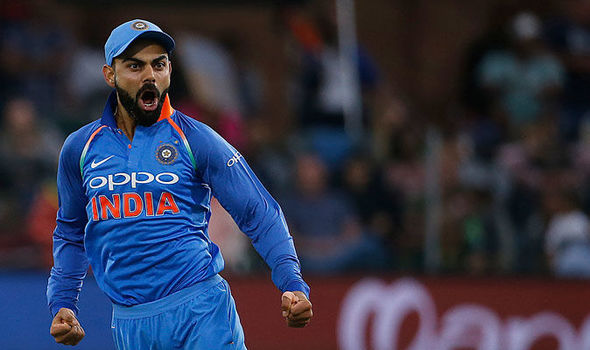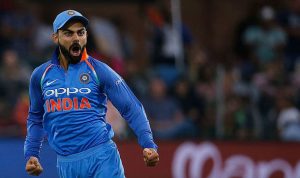 In a short span of time he came out as the most successful captain for India. He broke countless records and made new ones. He has been leading the T20 team since 2017 and has played 45 matches as a captain. With the win percentage of 64.44%, India won 29 games and lost 14 in the T20s under his captaincy. He is the only Indian skipper to win T20 bilateral series in all the SENA nations. He also holds the record of scoring the fastest 1000 T20 runs as a captain.
Also Read-The 3 top teams with most Centuries in ODIs. Check if India stands here
Other records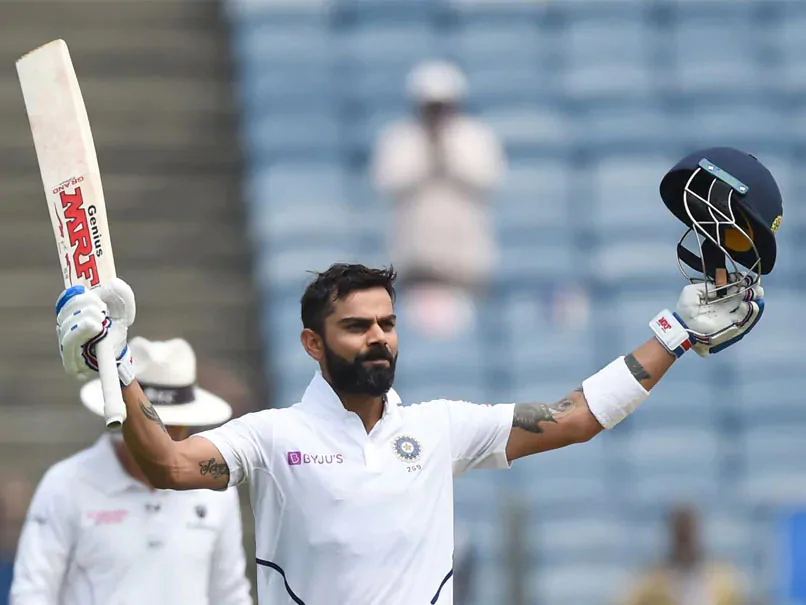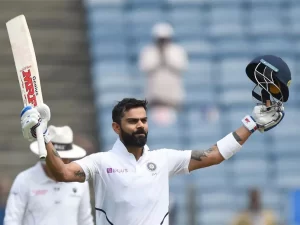 With such brilliant records in the T20, he has shown his heroics in the test and ODIs also. Under his leadership India was crowned as the NO.1 Test Team in the ICC rankings 42 months. India also managed to break the Gabba fortress under his captaincy. They also registered a win at the oval after 50 years under his leadership.
One just cannot count his records as a captain and neither can measure his consistency and efficiency. This list goes on and on.
For more such interesting & unheard facts about cricket and sports, please visit thesportslite.com frequently. Thank you for visiting. Have a good day ahead.