Jim Laker and his 19-fer
Flabbergasted?
You would like how this is possible?
But it is possible when a bowler is of the calibre of Jim Laker.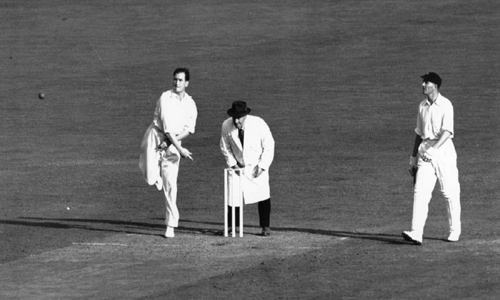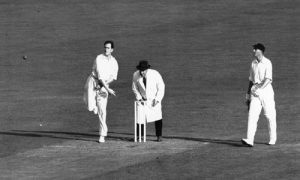 The match was between Australia and England at Old Trafford from 26th to 31 July of 1956. England batted first and scored a mammoth 459. Australia bowled out for 84. The off-break bowler Laker took 9 Aussie wickets for just 37 runs.
England enforced the follow-on, but the story didn't change either in the second Australian inning. Perhaps the story became one wicket better. Jim Laker took all the ten wickets of Australia and England won the game by an innings and 170 runs. In the second inning, his figures were 10-53.
It was also the first time that a bowler has taken all ten wickets of the opposition's team. The match figures were 19-90.  
One can say it was the game between Australia and Jim.
In 46 Tests for England, he has 193 scalps at 21.24, and in 450 First-Class games, he has 1944 wickets at 18.41.
He is regarded as one of the best off-break bowlers ever produced.
Thank you for visiting TheSportsLite.com
Have a happy day ahead 🙂