Cricket is a sport that is practised in over 150 countries across the world. The Test-playing nations are the sport's superstars, although numerous Associate countries have also made significant gains. The ICC has done all possible to elevate the sport to a new level on a global scale.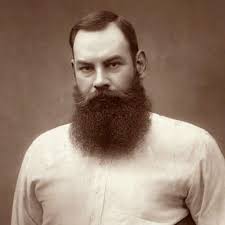 Who was the father of Cricket?
Many people have contributed to the sport's growth with such a rich history. But few can rival the influence W.G Grace had on cricket.  Cricket has long been popular in British society. Still, W.G Grace helped establish an administration for the game and introduced it to a wider variety of people, regardless of social standing. WG Grace's contribution was so extraordinary that no one else would have taken that risk at the time. India was still under English rule, and we're talking about a time when even the English were not wealthy.
Do you know WG Grace is the oldest player in Cricket History? Read here: Oldest player in Cricket who played till the age of 66
W.G Grace was a game-changer in all three aspects. Grace balanced his obligations as the most loved cricketer globally with his job-related duties as a doctor, thanks to his exceptional bat, bowl, and field abilities. He was fondness for alcohol during his remarkable 44-year career in the English first-class arena. He was an early member of the MCC and played 22 Tests for England, making him a hugely decorated player — independent of his influence on the game's growth.
As previously stated, English cricketer William Gilbert Grace is known as the "Father of Cricket." On August 18, 1848, in Bristol, the renowned player was born. He lived for 67 years and died on October 23, 1915. His grandfather's name was George Pocock, and his brothers' names were Fred Grace and E.M. Grace. When he was playing cricket, the ODI format didn't even exist. He played for the MCC, Gloucestershire, and the London County Cricket Club. He made his Test debut against Australia in 1880 and played his final Test against them nine years later.