Logan Paul's attempts to create a feud among the Bloodline members seem to be bearing fruits as fans could see the building tension between the Champion Roman Reigns and one of the Uso members, Jey Uso.
As Logan Paul and Roman Reigns cut promos on each other to promote their upcoming match at WWE Crown Jewel. Paul implied that the real Tribal Chief of The Bloodline is Jey Uso.
There is trouble brewing within The Bloodline.
Reigns seemed bothered by that statement and he stood face to face with Jey before Sami Zayn grabbed the mic and calmed things down and directed everyone's attention back on Paul. Reigns seemed to be on board with Zayn's speech and Michael Cole called Zayn a "peacekeeper."
He called Paul a fake and a pretender and told him that he was going to get smashed worse than he ever has in his entire life. He called Paul "a two." He says that he will be a stain on Reigns' show and that when all is said and done, The Bloodline will be stronger than ever.
Also read: Saraya aka Paige makes first promo in AEW, says "AEW is officially MY HOUSE!"
Logan Paul's tactics start to show their results on Roman Reigns and The Bloodline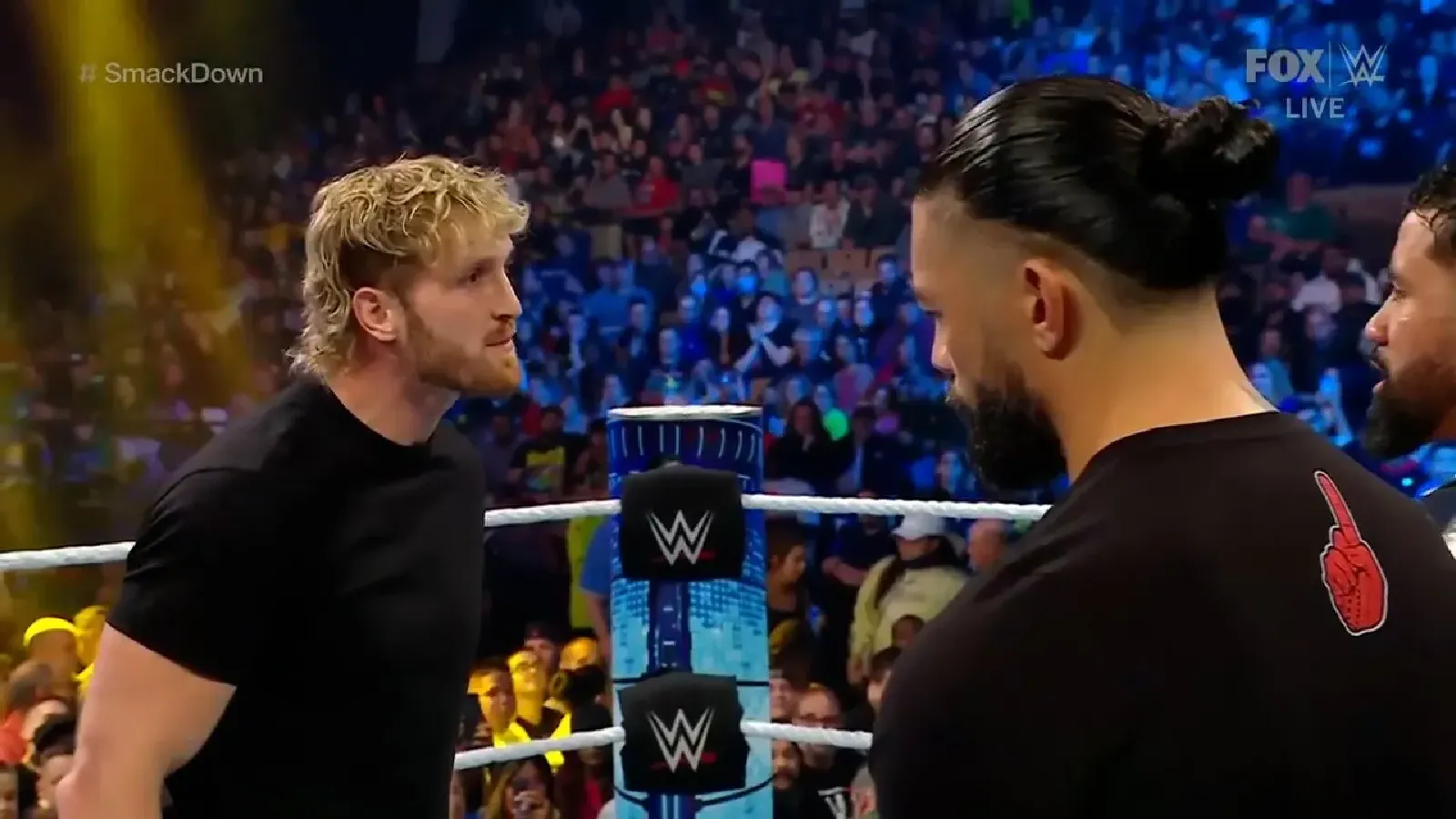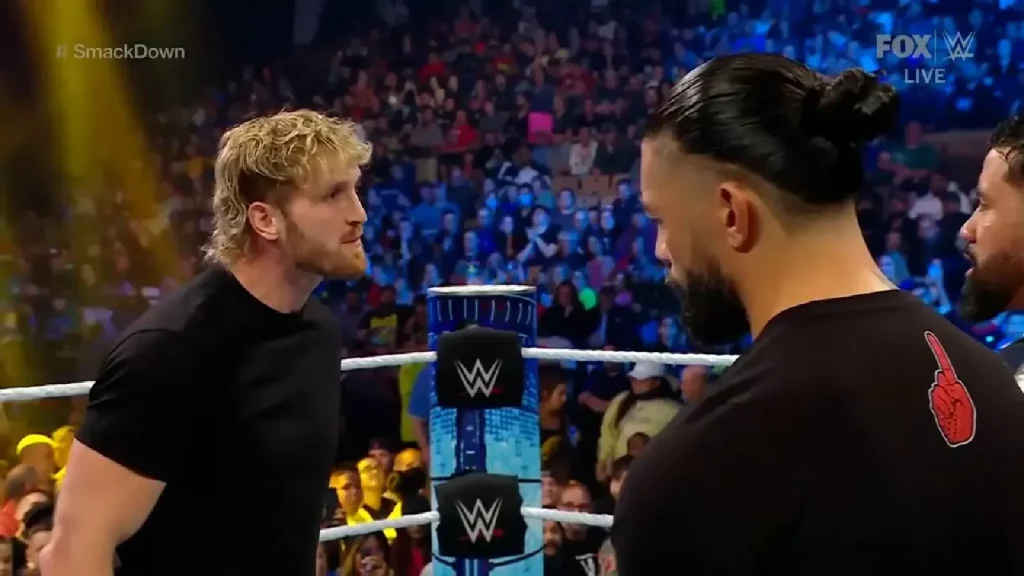 Logan Paul's tactics seemingly performed here as The Bloodline looked vulnerable for the first time in months. Logan Paul said,
"Paul Heyman, Sami Zayn, these guys like to run their mouths; let them run their mouths. I see six guys in there and just one of me. But yeah, if you combine all of their brains together, I'm still smarter than them. So, I'm gonna find a way to win, and today, we divide, and we conquer.
"Crown Jewel is not gonna be easy for Roman. He's not gonna have the Bloodline by his side, and I'm coming for him on November 5th."
Also read: Former WWE Superstar Sara Lee Passes Away at age 30, speculation surrounds cause of death