Lionel Messi's move to Inter Miami is no ordinary transfer. The signing of the Argentine legend, one of the greatest footballers of all time, has ushered in an unparalleled era for Major League Soccer (MLS).
Social Media Surge
Upon the announcement that Messi had chosen the Floridian shores as his next playing destination, Inter Miami's social media channels witnessed an astronomical surge. His global appeal cannot be understated, bringing with him fans from all corners of the globe.
Age Just a Number for Messi
While many football legends tend to decline in their twilight years, Messi has defied this norm. At 36, he continues to mesmerize fans, exhibiting that age is no deterrent to raw talent and passion.
Historic Goals and Performances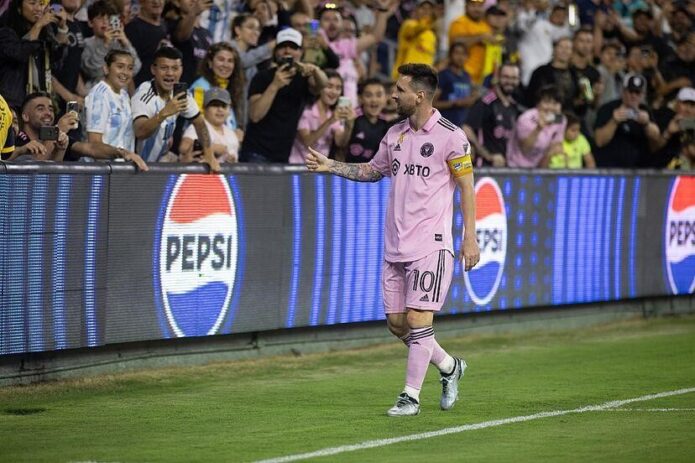 Even in the late stages of his illustrious career, Messi has produced some jaw-dropping goals for Inter Miami FC, proving that class is truly permanent. Messi's has also changed the team's culture. It's evident that his leadership has had a positive influence on his teammates.
In a recent match a "Messiless" Inter Miami FC defeated Sporting KC by a score of 3-2 with goals of Leonardo Campana from the penalty spot at the 25th minute and at the 45th. Facundo Farias scored the final goal at the 60th. For Sporting KC Daniel Salloi opened the match with a goal at the 9th minute and Alan Pulido added to the tally at the 78th. For those who want to join the action, BetMGMKansas has bonuses for many leagues including this revamped MLS.
Market Value Marvel
MLS has witnessed its fair share of footballing greats. From Beckham to Ibrahimovic, the league has been a hotspot for legends. However, Messi's entry has changed the game entirely.
Surpassing the Greats
According to Transfermarkt, Messi is the player with the highest market value ever in the history of MLS. This is an extraordinary feat, especially considering the luminaries that graced the league before him.
The Franchise's Financial Firepower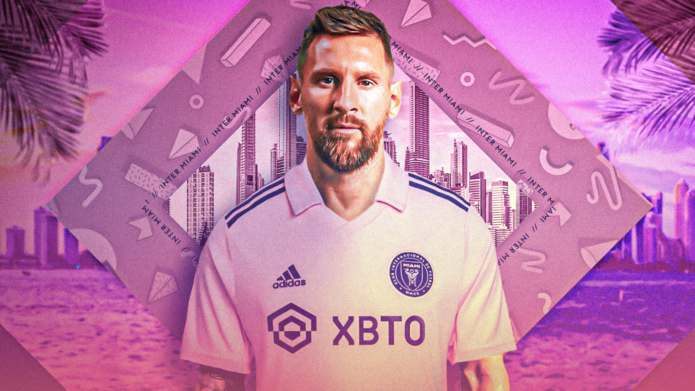 Inter Miami FC's valuation stands at a whopping 90.6 million euros. It's fascinating how one player can hold such a significant slice of that valuation.
Messi's Monetary Magnitude
With a market value pegged at 35 million euros, Messi astonishingly accounts for over a third of the entire franchise's worth. A testament to his unparalleled global stature.
The Commercial Catalyst
Lionel Messi joining Inter Miami was not just a sporting decision; it has had widespread economic ramifications.
Merchandise and Viewership Boom
Record-breaking jersey sales and a spike in merchandise became the order of the day post Messi's signing. Notably, the viewership on TV and streaming platforms witnessed a massive uptick, adding to the league's global reach.
Global Sporting Landscape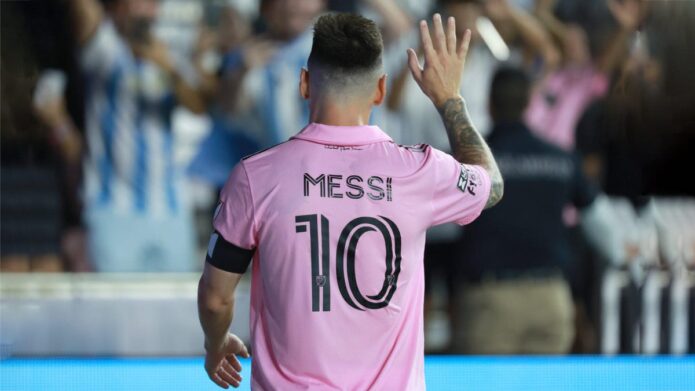 The sporting world is evolving rapidly. With countries like Saudi Arabia entering the fray, offering astronomical sums to lure players, the competition is intense.
Temptations From the Middle East
Amidst this changing landscape, Saudi Arabia's Public Investment Fund attempted to attract Messi with a lucrative offer. They had successful pursuits of legends like Cristiano Ronaldo, Karim Benzema and Neymar.
Fanatics and the Messi Magic
The influence of Messi is so widespread that it has even made waves in the digital sports merchandise domain.
Record-breaking Sales
Since his arrival at Inter Miami, Messi's merchandise has become the top-selling among all sports on the Fanatics platform. In the short span since his signing, the team's merchandise sales surpassed its entire 2022 sales.
Apple's Streaming Strides
Messi's presence has also been a boon for MLS's official streaming partner, Apple.
Boost in Viewership
Thanks to Messi, Apple's streaming service has seen a significant jump in viewership numbers, highlighting the Messi effect across diverse platforms.
Conclusion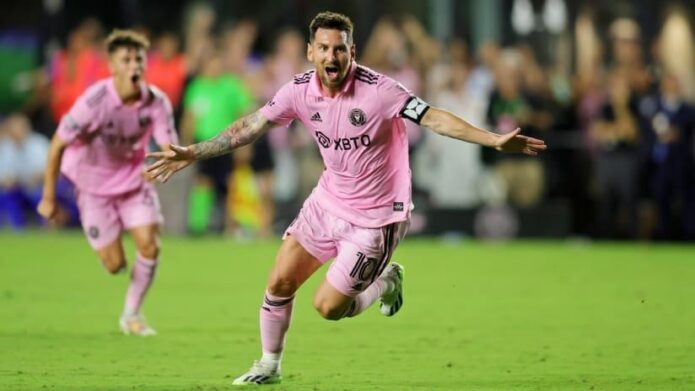 As Lionel Messi's chapter with Inter Miami FC unfolds, the entire narrative of Major League Soccer (MLS) is being rewritten. His arrival signals more than just another high-profile signing; it encapsulates the union of sheer footballing brilliance with vast marketing potential, thereby solidifying MLS' spot on the global football map.
Football, at its core, has always been about the passion it evokes among its fans. And Messi brings with him not just his deft touches and mesmerizing goals, but also an enormous fan base that spans continents.
This fan base is not just boosting Inter Miami FC's presence on the global stage but is also elevating the entire league's profile. As jersey sales skyrocket and viewership numbers multiply, the ripple effects of Messi's impact are palpable throughout the commercial spheres associated with the sport.
Furthermore, Messi's choice to ply his trade in MLS at the zenith of his career sends a powerful message about the league's growing stature. While in the past, the MLS was often viewed as a swansong for European legends, Messi's commitment showcases the league's evolution into a competitive arena that can attract the very best, even in their prime.
Economically, Messi's value addition to Inter Miami FC and the MLS cannot be overstated. The surge in franchise valuations, merchandise sales, and viewership rights all point to an era where the economic dynamics of American soccer are being redefined.
Messi's Influence
In conclusion, as we witness Lionel Messi carve out his legacy in the MLS, it becomes evident that his influence transcends beyond the football pitch. Messi's journey with Inter Miami FC is not just the story of a footballer in a new league; it's the chronicle of how one individual can revolutionize an entire sport's landscape in a country.
The football world, fans, pundits, and even casual observers, will keenly follow this narrative, awaiting the next magical moment Messi crafts in his new home.