One of India's brightest medal prospects, PV Sindhu came out all guns blazing in her second match in the group stage at Musashino Forest Sport Plaza. The South Indian seeded sixth blanked the player from Chinese Taipei. Cheung started the proceedings and pocketed the first points but soon Sindhu drew level and took a three-point lead at 6-3. Having found her rhythm, Sindhu played her diagonal cross-court shots beautifully and used her smashes to good effect. The control was impeccable and soon the Indian increased the lead to 10-3. Sindhu dictated terms after the first break and a couple of unforced errors didn't have any bearings on the Indian with some deceptive touches kept Cheung at bay. Sindhu exhibited a range of shots from making her opponent play near the net and then exploiting the empty area of the back and sending the shuttle right into the corner. With 11 Game points, Sindhu completed the formalities to win the first set 21-9.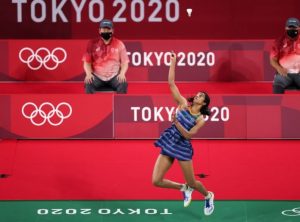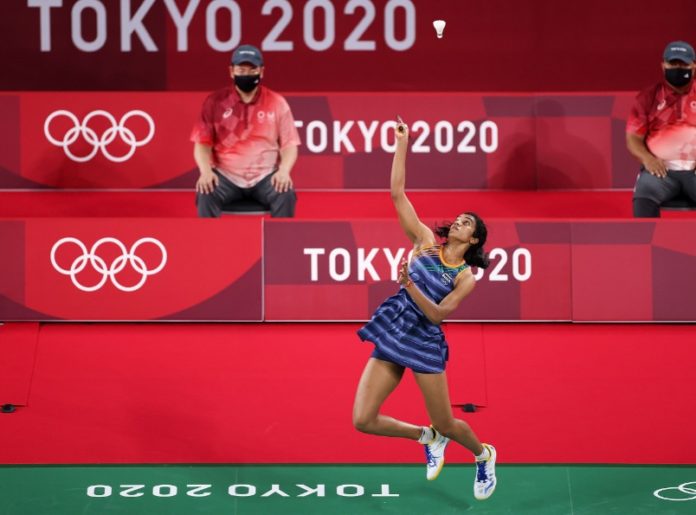 The second game saw Sindhu play aggressively and forced Cheung into a defensive mode as the Indian took a four-point lead at 6-2. However, Cheung narrowed the margin as they drew level at 6-6 and for the first time in the match, Sindhu looked a bit under pressure but soon unleashed a terrific smash to the right of her opponent and was once again in the lead. Cheung was however quick to take the lead as the players took a break with the Indian trailing 10-11. It was a tight fight from there on as both players didn't leave an inch and kept drawing level with short rallies. A missed opportunity to put the shuttle across to the right of Sindhu and an unforced error by Cheung saw the Indian take a two-point lead. Sindhu then took control by exhibiting some high-quality defence and earned six game points at 20-14. Sindhu, eventually won the match with a smash to enter the knockout stage of the tournament.   
Sindhu is the only Indian remaining in fray in badminton. Next in the knockout stage, she will face Den Blichfeldt Mia of Denmark who topped her group in the women's singles.