The 23-year old Blichfeldt tried to peg Sindhu back early but ended up sending a few shuttles long, trying for too much to unsettle the Indian's terrific court coverage. Making fewer errors than her opponent, PV Sindhu opened up a 10-5 lead when another Mia Blichfeldt shot sailed long in the forehand corner.
A crosscourt smash to Blichfeldt's backhand forecourt gave Sindhu an 11-6 advantage going into the breather. Another lovely dipping crosscourt in the same area made it 12-6. However, the 26-year old PV Sindhu seemed to now hold back a bit even as the Dane started to recover lost ground. Moving Sindhu right to the edge of the backhand corner, Blichfeldt finished off a couple of rallies with smashes to cut the deficit to 11-13.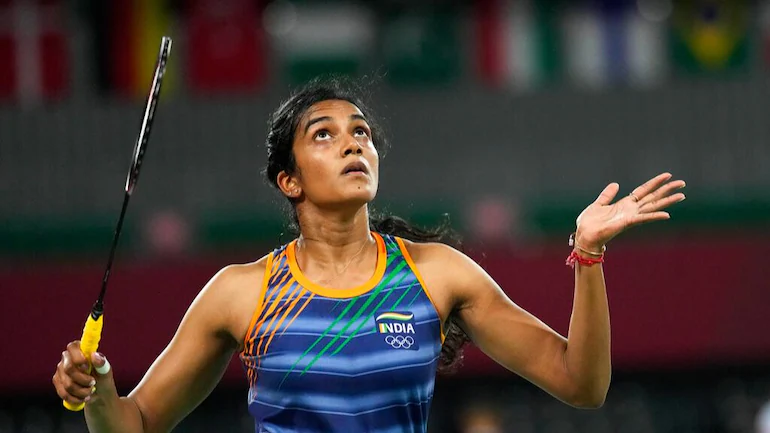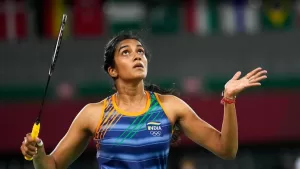 PV Sindhu edged ahead again with a couple of netted shuttles from the Dane, who immediately hit back with down-the-line smashes on either side of the court to stay with Sindhu at 14-16. An exquisite Blichfeldt drop backhand made it 15-16, but she then tried two more difficult down-the-line smashes that went wide.
The Indian seized her chance with a near-body smash to set up five game points and immediately closed out the game 21-15. A drawn-out rally kickstarted the second game in which Sindhu moved Blichfeldt around before unleashing a series of smashes. A long shuttle and a misjudgement from Blichfeldt ensured Sindhu raced to 5-0.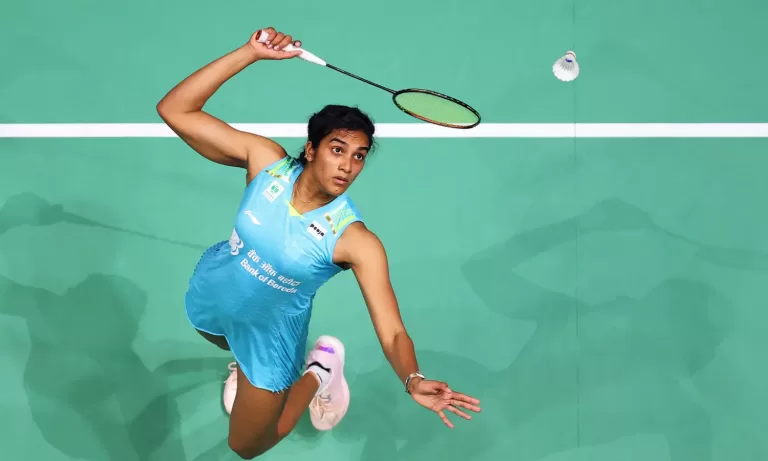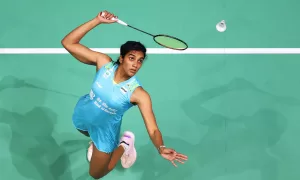 Blichfeldt hid her face in her t-shirt in frustration following a service error. PV Sindhu then came up with a brilliant crosscourt close to maintain her lead at 9-4. For most things the Dane came up with, Sindhu had a fitting response. The Indian was sent deep to the backhand corner again but regained position quickly and finished the point with a superb dipping crosscourt.
The errors wouldn't cease from Blichfeldt as Sindhu continued to remain impenetrable at the net. The Dane's challenge subsided in a flood of mistakes, giving PV Sindhu numerous game points at 20-11. She sealed it on her third to move into the quarters.
In the quarterfinals, Sindhu will have her arch rival Akane Yamaguchi of Japan. These two athletes have been involved in a a few epic final on the BWF tour.