India's Kamalpreet Kaur produced a top draw performance to seal her place in the final of the women's discus throw at the Tokyo Olympics on Saturday. The Indian, who qualified for the Summer Games with a national record throw in March, breached the direct qualification mark of 64 metres in her third attempt to make it to the medal round.
At the Olympic stadium, Kamalpreet Kaur and Valarie Allman of the USA were the only two athletes to cross the 64-metre barrier in the qualifying round.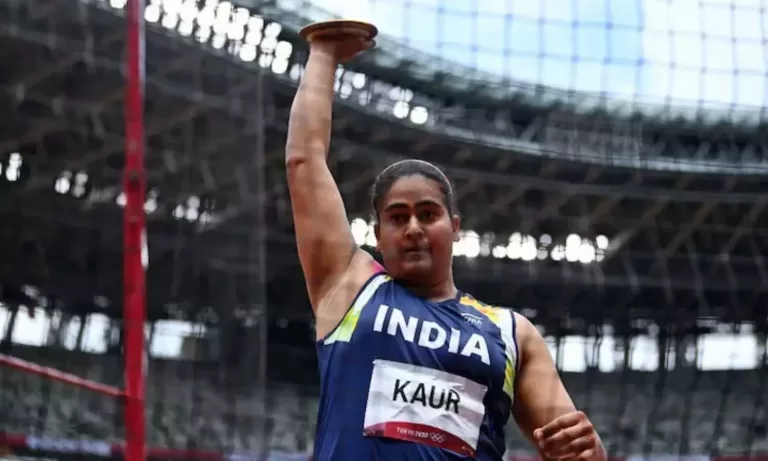 While Valarie Allman topped the qualifying round with a throw of 66.42 metres, the 25-year-old Kamalpreet was second with her effort of 64 metres. Croatia's Sandra Perković came in third with a throw of 63.75 metres.A total of 12 athletes qualify for the final. However, with just two throwers managing to breach the direct qualification mark, the other 10 were decided on the basis of the best attempts in the field.
Meanwhile, the other Indian in the competition, Seema Punia, bowed out of the event with a 16th place finish in the qualifying stages. The former Asian Games gold medallist's best throw was measured at 60.57 metres. Her first attempt was a foul and her last measured 58.93m.
Seema Punia, a four-time Olympian, has a personal best of 63.72m. The 38-year-old veteran achieved it at the Inter-State athletics championships in Patiala in June.
In her debut Olympics, Kamalpreet Kaur hit the ground running as she threw 60.29 metres in the first attempt. Her next throw was 63.97 metres followed by the 64-metre effort in the final attempt that helped her confirm a place in the final on Monday. Kamalpreet Kaur's personal best is 65.06 metres, a national record she set at the Federation Cup earlier this year.