Birthday of an electrifying fielder Jonty Rhodes, perhaps the greatest fielder in the history of the game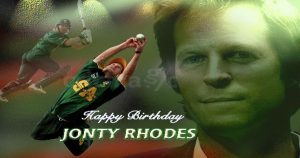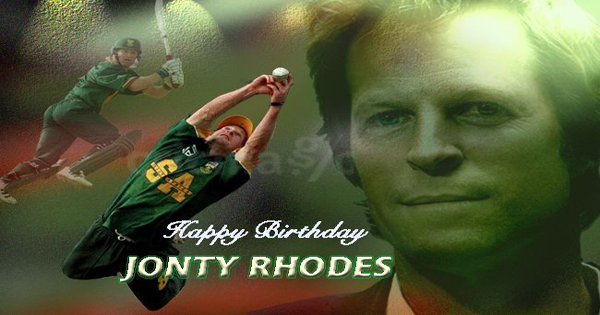 Over the entire cricketing career, Jonty Rhodes made the backward point region of his own, he stamped his authority in the fielding and over the years the reputation had been made such that, only the presence of him running towards the ball forced the batsmen to take one run lesser where it could have been an easy extra run if there was some other fielder.
Jonathan Neil Rhodes, fondly called Jonty was born on 27th July 1969.
The fielding reputation overwhelmed the batting abilities. In 52 Tests, he has accumulated 2532 runs at 35.66 with  3 centuries and 17 fifties. He has played 245 ODIs, accumulated 5395 runs at 35.11 which includes 2 tons and 33 half-centuries.
Also Read: Sir Donald Bradman missed the 100 mark average
The famous dive and run out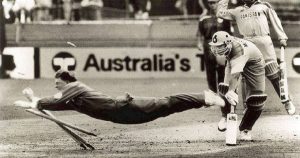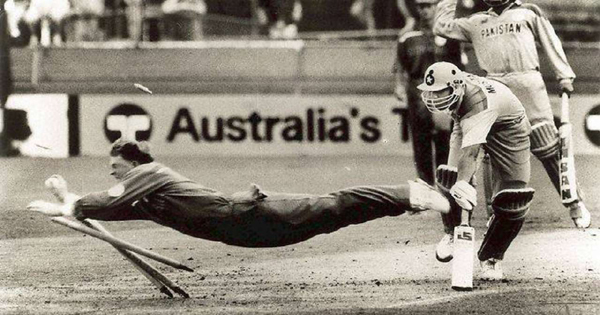 When discussions are about Jonty, how one can miss the iconic run out of Inzamam-ul-Haq in 1991 WC. The picture of the diving Rhodes, demolished stumps is still one of the most celebrated pictures and moments of cricket.
Watch video of this incident:
Hard work pays off
Jonty used to practice fielding and some reflex drills more than any other teammate. These drills are used to start after the team's practice session. This is the secret of such magnificent fielding.
He set the standard for fielding and after retirement, he has worked with different national and franchises as a specialist fielding coach.
We wish Jonty a very happy birthday!