Roger Federer after more than 20 years full of magical Tennis brings an end to his playing career. The Fed Express joined hands with his long-time rival Rafael Nadal as they represented Team Europe in the Doubles match against Team World's Frances Tiafoe and Jack Sock.
Roger Federer had already made the announcement of his retirement almost a week back and yet not one fan of his could have held back the tears. Moments after the final point of the match, Roger Federer hugged Rafael Nadal and tears started rolling down for the 20-time Grand Slam winner and so did the Spaniard.
Watch the moments here:
Party Spoiler for Fedal
The match however was yet another classic. The Team World pair of Frances Tiafoe and Jack Sock crashed the party as they held nerves in clutch moments to win the match 4-6, 7-6(2), 11-9 to win the match and level the score at 2 each for both teams at The Laver Cup 2022.
Yet, even in his last match, at the age of 41 and trying to recover from his third knee surgery in 18 months, the great Swiss continued to captivate the audience with things that we have never seen before. One of the moments was early in the match when Federer's return went through the net.
Here's the moment:
Also read: FAQs related Roger Federer & Rafael Nadal ahead of his last match at laver Cup 2022
"Would do it all over again.." – Roger Federer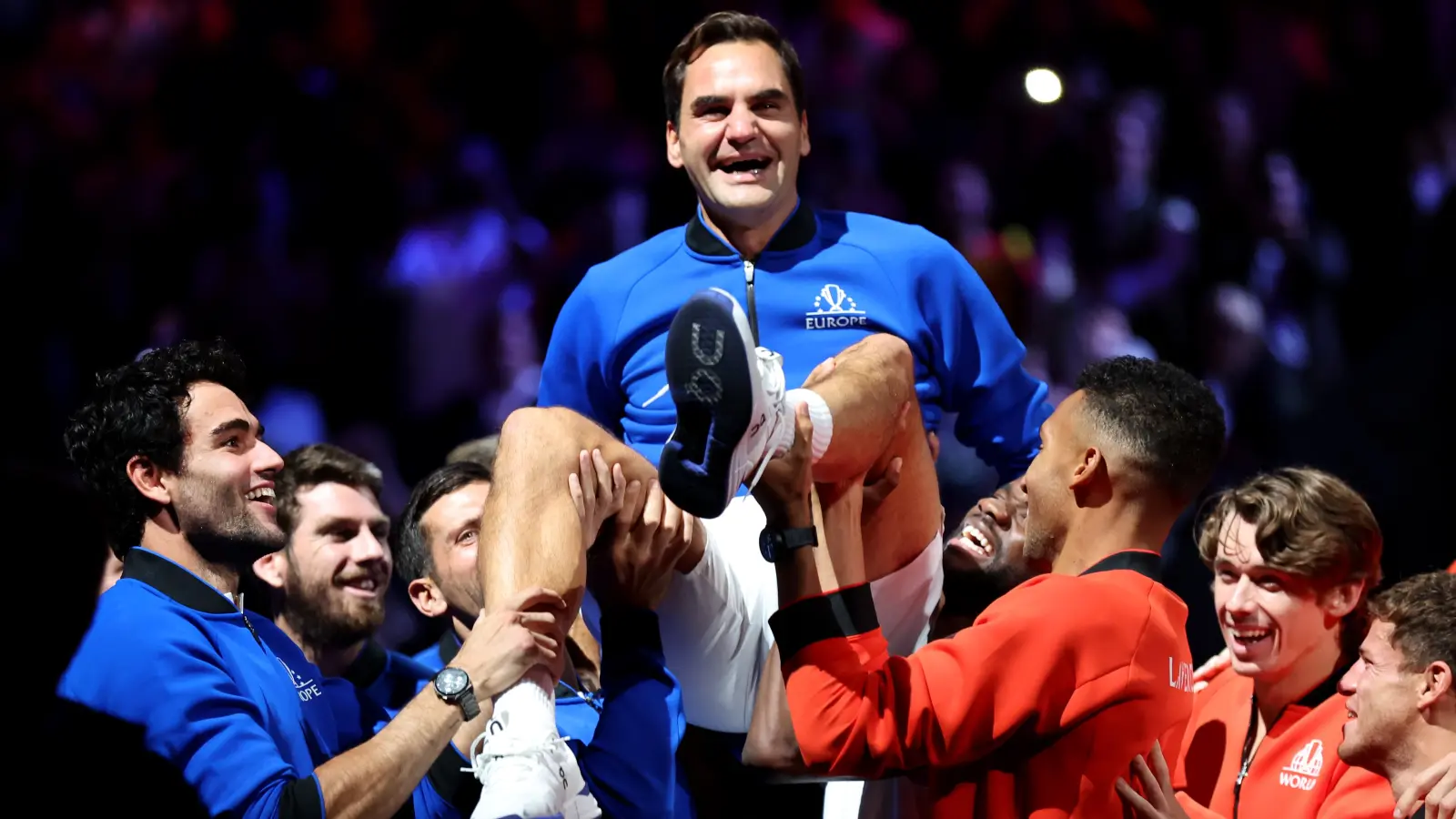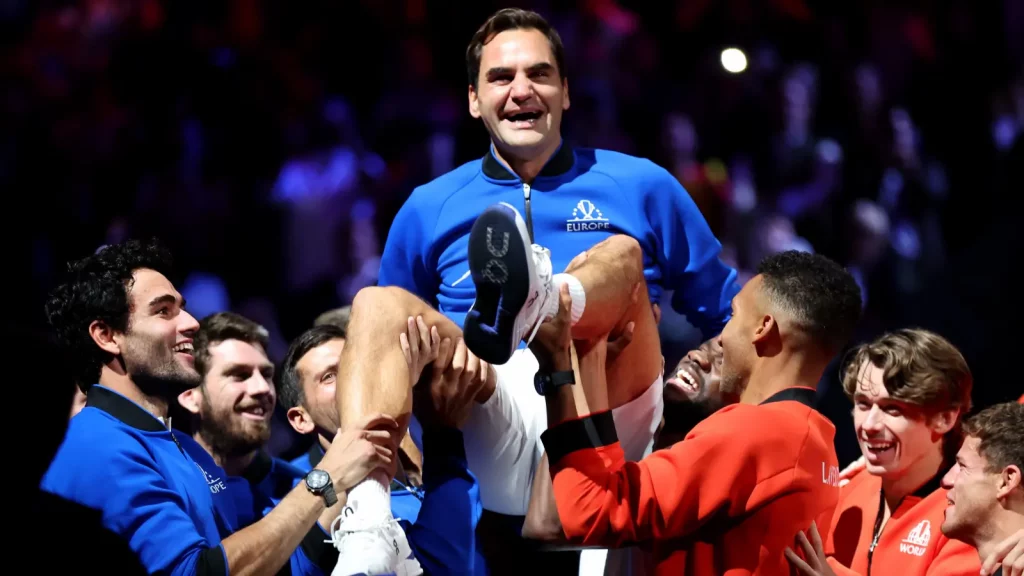 As the great Swiss has bowed to the inevitable march of time, he leaves the sport with 20 Grand Slams, including eight Wimbledons, 103 titles and more than $130 million in prize money alone, all driven by a rare grace, laser precision and a signature one-handed backhand. In his emotional farewell speech, Federer said,
"It's been wonderful. And of course playing with Rafa, on the same team, having all the guys here and all the legends, Rocket [Rod Laver], Stefan Edberg – thank you. It is amazing, it really is [to share the court with Rafa and the others]. I didn't want it to feel lonely out there. It felt lonely for a second when they told me to come out one more time, it didn't feel great. But to say goodbye in a team, I always felt I was a team player at heart."
"Singles doesn't really do that a whole lot but I've had a team that travelled with me around the world. It's been amazing with them. Thanks to everybody who made it work for so many years. Of course being on a team with Andy [Murray], Thomas [Enqvist], Novak [Djokovic], Matteo [Berrettini], Cam [Norrie], Stefanos [Tsitsipas], Rafa and Casper [Ruud] – and also the other team – you guys are unbelievable."
Asked how it's been to enjoy his journey from playing as a young boy to this, he added:
"It was never supposed to be that way. I was just happy to play tennis and spend time with my friends, really. It ended here. It's been a perfect journey. I would do it all over again."
Here's the on-court interview:
Also read: Roger Federer set to play his last match alongside Long-time rival Rafael Nadal in a historical farewell match