Los Angeles Lakers majorly struggled in the 2021-22 season with LeBron James trying to throw the kitchen sink at the opposition, time and gain.
Many expected the King to part ways with the most successful team in the history of the league. Now that LeBron's trust in the Lakers has been reinstated with this contract, let us dive deeper into the details.
Also read: Kyrie Irving may end up in Lakers for 2023 Season
LeBron's Deal:
While he has already achieved the unthinkable with the purple and gold army, LeBron has gone all-out to showcase his trust in all his teammates as we all gear for the upcoming 2022-23 season. 
The Lakers are in dire need to change their fortune around. The current off-season itself has a lot of controversy regarding Russell Westbrook and Kyrie Irving trade scenario. So, many expected LeBron James to look away from this catastrophe.
However, the 37-year-old veteran has gone onto send shockwaves all around the league as he signed a 2-year extension worth $97 Million as confirmed by his agent, Rich Paul. 
Also read: The 2022-23 NBA schedule is out.
Why is LeBron sticking with Lakers?
LeBron James already stated earlier that his desire is to share the court with his son, Bronny during his last years. The King is not a player who parts ways with any franchise before the end of the time. Tt is highly likely that his son, Bronny would be acquired by the Los Angeles Lakers against all odds.
What's even more interesting? LeBron James has committed to stay with the franchise till the end of 2024-25 season. Bronny, his son, will be eligible for NBA in that year.
To those who are not aware, this particular extension means that LeBron James has career earnings of $532 Million in guaranteed money, taking him past Brooklyn Nets marquee Kevin Durant, according to ESPN.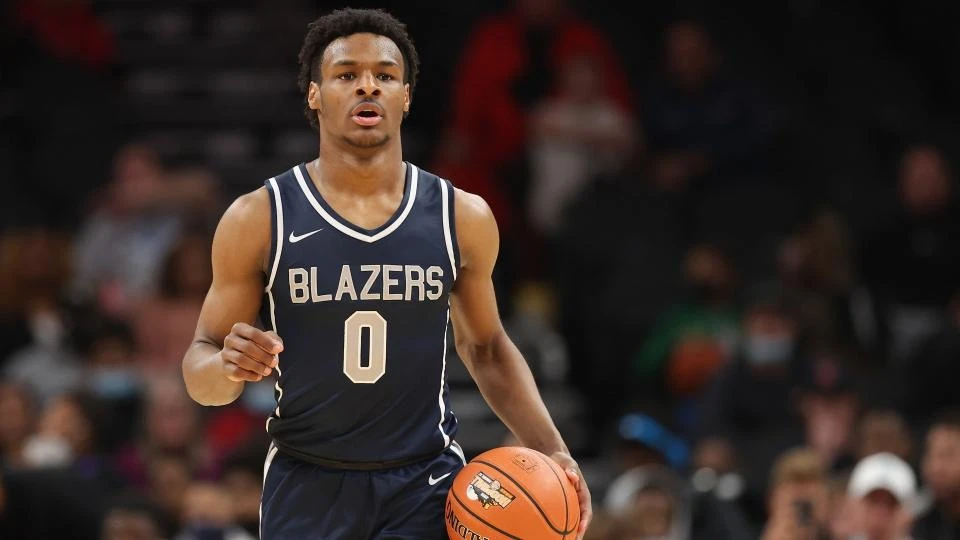 Moreover, LeBron James' current contract is for $44.5 million for the upcoming season, and now he and the Lakers can avoid talk of impending free agency.
He averaged 30.3 points, 8.2 rebounds and 6.2 assists last season while injuries limited him to 56 games. Will we witness another epic performance in the 2022-23 season? Surely, the King has all the incentives to do so. 
---
Thank you for reading it. Leave us a comment if you liked it.
Do follow us on: Google News | Facebook | Instagram | Twitter | Youtube | LinkedIn
Have a good day ahead 🙂