Bonifacio: After some disastrous starts and finishes, Leclerc might just be relaxing. The Ferrari driver crashed badly while leading in France. He dropped down to P6 after what could be described as another episode of Ferrari's strategy on the very next weekend. The Monacan might look forward to some calm before the storm brews again. The driver and his girlfriend are now spending their summer break in Bonifacio
Also Read: Leclerc looks dashingly hot in World's Thinnest Watch
Known for high cliffs and prissy blue waters, Bonifacio is a small commune in France. Bonifacio belongs to the French Island of Corsica, only separated from the mainland by the Strait of Bonifacio. The white limestone cliffs sculpted and undercut by the Mediterranean Sea are a sight for sore eyes. The tourist paradise of Sardinia is just a ferry ride away. They couple along with their friends made land in Italy, Sardinia perhaps.
Charlotte shared a picture of her boyfriend looking at the cliffs drinking in its beauty from the edge of his yacht. Days later, Charles Leclerc shared two stunning pictures.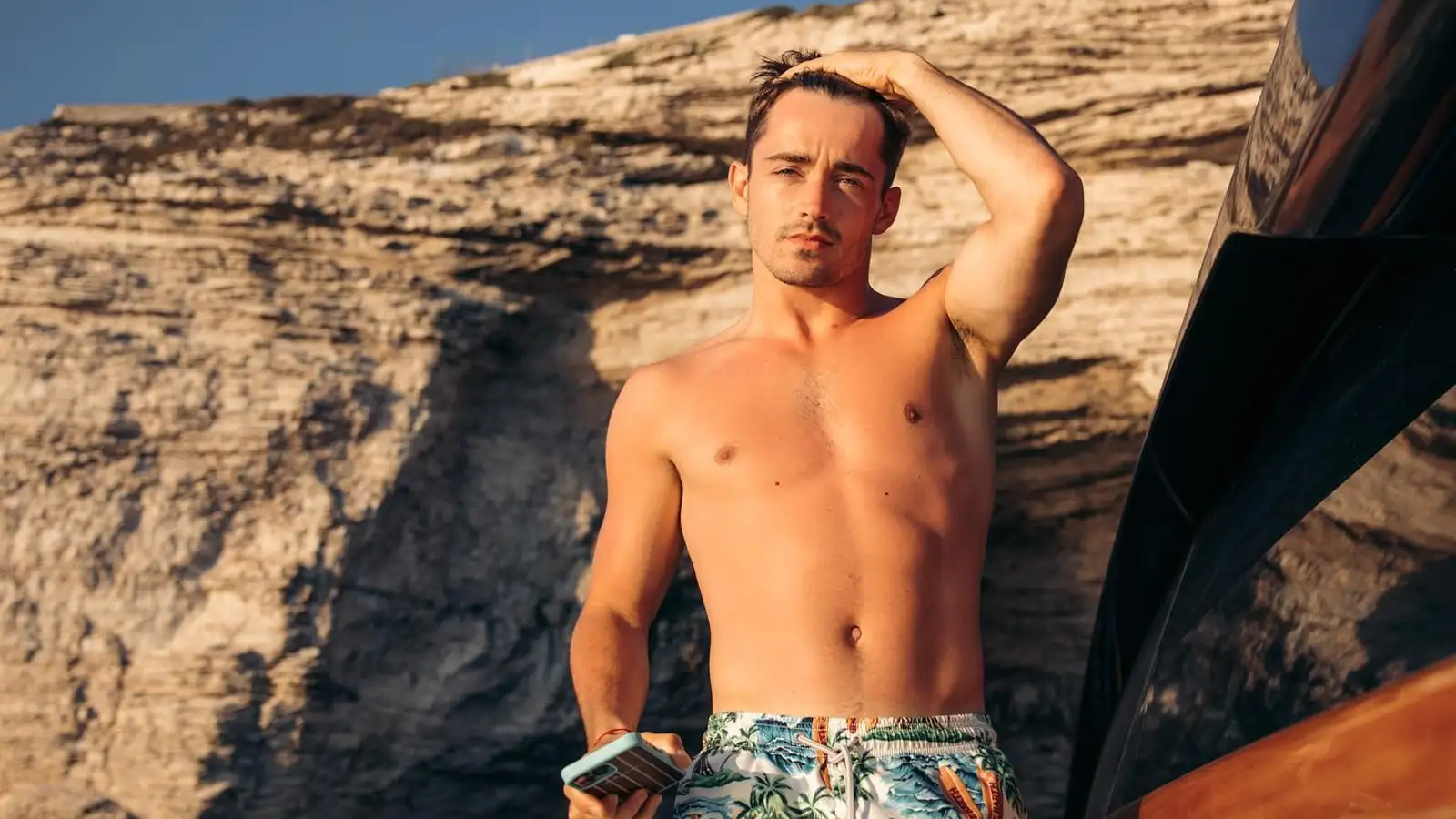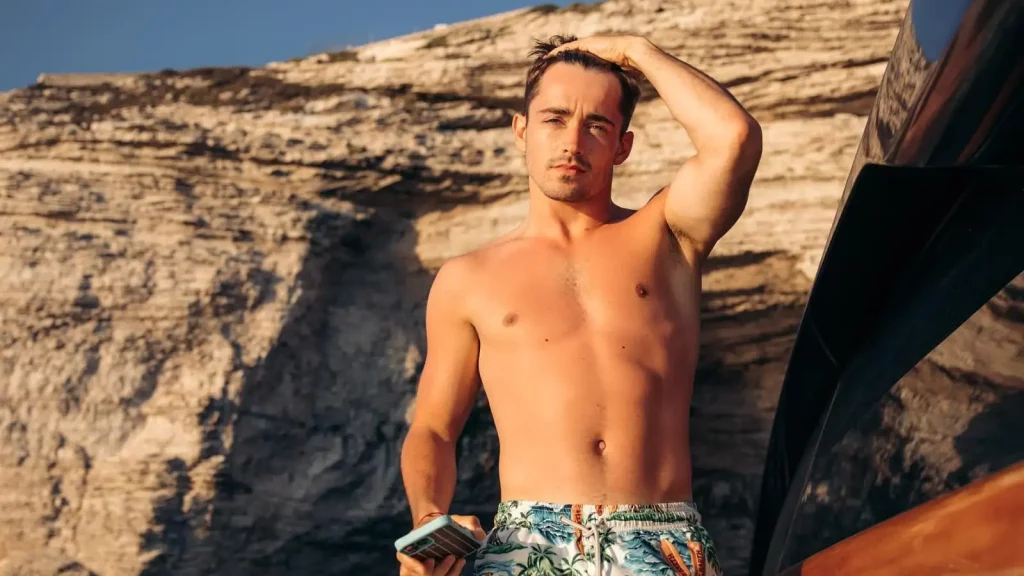 Joris Trouche, Charles' content manager and very dear friend captured the pictures. Charlotte also shared some of her snaps. After making land, Charlotte shared a picture of the gang sitting on the drenched sand.
It is not uncommon for the racer and the model to take the former's yacht out. Additionally, he uses the superyacht to entertain his friends. Monza, as it is aptly called after Leclerc's victory in 2019 is a DolceRiva model. He bought the yacht for 1.5 million euros. The yacht, built in 2020, can measure up to a speed of 35 knots. Not only, but it can also travel at quite a fast pace, it measures up to 48 feet.
Also Read: Charles Leclerc Girlfriend – Charlotte Sine's Age, Height, Bio, Kids, Instagram, Love Story and Net Worth