Aston Martin AMR22 have planned to upgrade their car for Silverstone just as they did for Barcelona but better. After their unexpected performance in the Canadian Grand Prix, Team Boss Mike Krack hopes to bring back results. Their car in the Spanish GP was a lot similar to the RB18 version of Red Bull.
Aston Martin have had an up and down track record this season. When they either failed to qualify to Q2 or Sebastian Vettel's astonishing P6 in Baku, they aspire to remain consistent.
Although Mike Krack cautions the team not to get "overambitious" as they had faced difficulties in the three street circuits. Sebastian Vettel with a record lap of 1 minute and 10.764 seconds in the Gilles Villeneuve Circuit failed to go past Q1 this year.
Also Read: F1 Drivers will play a charity match in tribute to Michael Schumacher
Mike Krack's statement on the Upcoming GP and Aston Martin AMR22 updates
After the Barcelona GP, Mike Krack hopes to build the car based on the RB18 model. Although the result was not favourable for the constructors, with P11 and P15, Sebastian Vettel and Lance Stroll respectively. Aston Martin hope that they can get double points in the British GP.
"We have a combination of a car that is certainly better, but also tracks that helped us be a bit more competitive than we maybe would have been had there been three races at a Barcelona-like track.
"We need to keep our feet on the ground. We know that we need to bring updates for these kind of tracks that are now coming. That is also why we elected to do it like that.
Mike Krack later adds, "we have to update the car to be able to stay competitive. Because we know also everyone will have updates at Silverstone."
Also Read: Aston Martin's F1 Car: The Green Redbull?
Aston Martin to build upon the Barcelona Package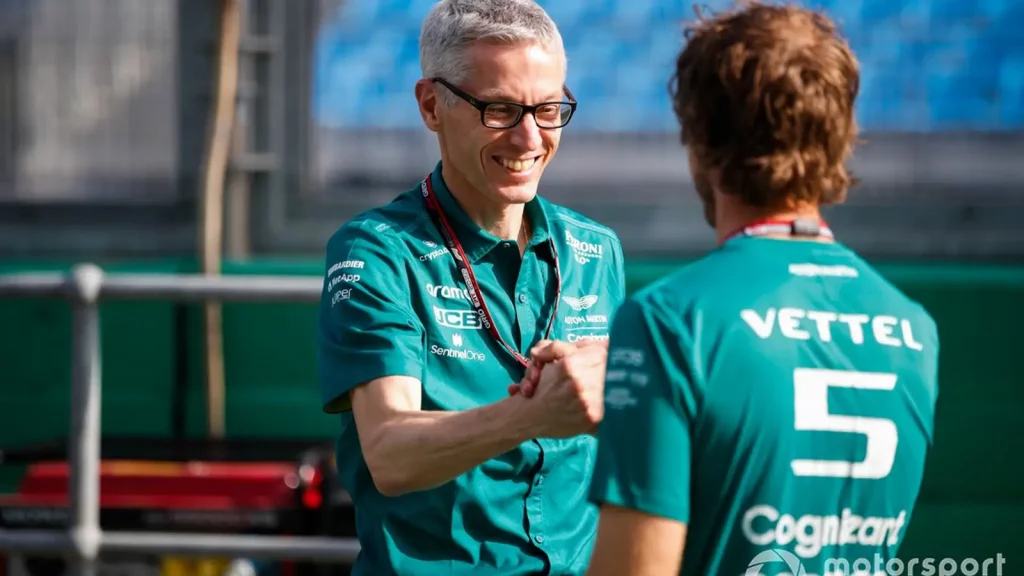 The Aston Martin AMR22 in Barcelona is designed having parallels with the launch spec car and it gives the constructor's a wider set-up window. With this the car has been able to fight in the midfield, qualify till Q3 and score points in most of the races.
This has picked the team up from the bottom places, and has motivated them to constantly develop the car. Although Mike Krack agrees that they don't need a massive turn of events to stay ahead in the midfield. Multiple small steps is more than enough.
The FP3 result of Monaco was, the difference between P5 and P15 was 0.4 something seconds. This is why they develop their car, to cover the three tenths in a car and stay ahead.
Mike Krack later adds on to his statement.
Thank you for reading it. Leave us a comment if you liked it.
Do follow us on: Google News | Facebook | Instagram | Twitter | Youtube | LinkedIn
Have a good day ahead 🙂