At the US Open, Venus and Serena Williams will reunite as their Sister Act for doubles.
The US Tennis Association granted the American siblings a wild-card admission yesterday, allowing them to compete in their first tournament together in more than four years. The American siblings have won two of their 14 women's doubles Grand Slam titles in Flushing Meadows.
Although Serena did not specifically state that the US Open will be her final competition, she has made it clear that it would be. Serena made her playing career-ending announcement earlier this month.
Venus, who turned 42 in June, and Serena, who turns 41 next month, both won women's doubles titles at the US Open in 1999 and 2009. The same year Serena won her maiden major singles title at the age of 17 in New York.
Six victories at Wimbledon, four at the Australian Open, and two at the French Open round out their other doubles Grand Slam victories. The most recent occurred in 2016 at the All England Club.
Additionally, they have three Olympic gold medals in doubles.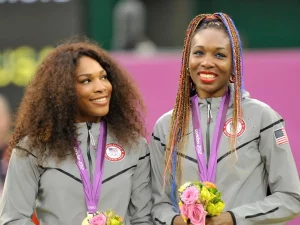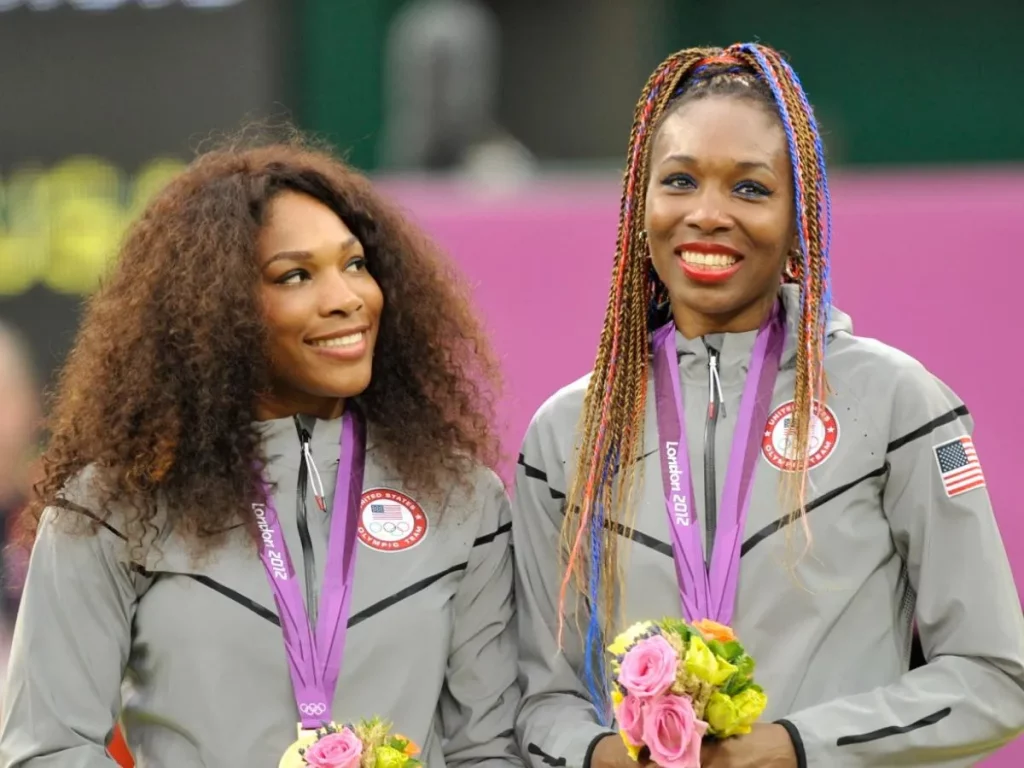 Venus Williams and Serena Williams with their 30 Major trophies
Apart from their combined total of 30 major singles trophies—23 for Serena and seven for Venus—that is all.
Since falling in the third round of the French Open in June 2018. The sisters have not participated in any doubles competitions.
Each Williams has since participated in two doubles competitions with different partners.
Serena Williams doubles journey
For Serena, one match took place in January 2020 with Caroline Wozniacki. While the other one took place in June in Eastbourne, England, as a practise match for Wimbledon on a grass court. Serena's return to competition after almost a full year away from the tour was marked by that.
Less than three weeks ago, she declared that "the countdown has begun" to the end of her career as a professional player. So she could concentrate on having another kid and her business interests.
She has gone 1-3 in singles in 2022, including a first-round defeat at Wimbledon in June.
Venus Williams doubles journey
For Venus, the first doubles match since 2018 occurred in June 2019 with Harriet Dart, while the other was at the 2018 French Open with American youngster Coco Gauff.
Prior to making a comeback this month at a tournament in Washington, Venus had been absent from the singles tour for nearly a year.
Both the Williams sisters can be seen practicing ahead of the US Open. Fans continue to cheer on for the 41 year old player who is retiring after her last major tournament.
Also Read: Serena Williams announces retirement from Tennis after 22 years
Thank you for reading it. Leave us a comment if you liked it.
Do follow us on: Google News | Facebook | Instagram | Twitter | Youtube | LinkedIn
Have a good day ahead 🙂