In cricket, the phrase "throwing" cannot be used to describe bowling. Bowling is the act of guiding the ball towards the batters. The fielding team's goal is always to protect the runs scored by the batting team. Bowlers attempt to take wickets or prevent batters from scoring runs. When a team loses the first wicket if the run rate is poor, it puts pressure on the batters, causing them to make mistakes. To be successful in international cricket, a bowler must be able to bowl a variety of deliveries. A bowler may bowl in a plethora of various ways. Let's discuss the Top 5 overseas Wicket-takers.
5. Wasim Akram (916)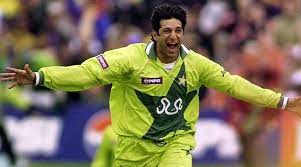 Akram is one of the finest fast bowlers in cricket history. Wasim hold the record for most List A wickets (881). He is only next to Sri Lankan off-spin bowler Muttiah Muralitharan in several ODI wickets (502). He is one of the pioneers of, and maybe the best exponent of, reverse swing bowling. Wasim Akram is well known as the "Sultan of Swing". He has taken 916 wickets which puts him in the fifth position.
4. James Anderson (919)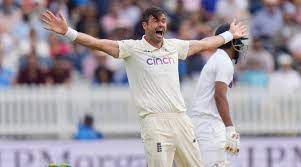 James Anderson had long established himself as one of England's most talented fast bowlers. With the final ball of the 2018 Test season, he surpassed Glenn McGrath as the most prolific of all time. His abilities have been most evident in Test cricket. His mastery of swing bowling, on his home grounds, has been the essence of genius, on par with any swing bowler of any age. He has taken 919 wickets, and this puts him in the 4th spot.
3. Glenn McGrath (949)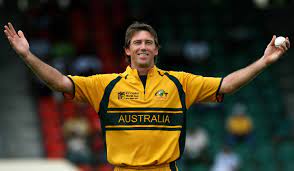 Throughout his career McGrath used to keep an exact line and length. His consistency allowed him to be one of the most efficient and effective fast bowlers of his era. In terms of total career wickets taken, McGrath is the second most successful fast bowler of all time, trailing only James Anderson, and ranks fifth all-time, with the top three wicket-takers all being spin bowlers (Muttiah Muralitharan, Shane Warne, and Anil Kumble).
2. Shane Warne (1001)
Shane Keith Warne is a former Australian international cricketer who led the Australian national side in One Day Internationals (ODI). Warne was selected one of the Wisden Cricketers of the Year in the 1994 Wisden Cricketers' Almanack. He is one of the best bowlers in cricket history. He has taken 1001 wickets in his cricketing career, which ranks him second.
1. Muthiah Muralidaran (1330)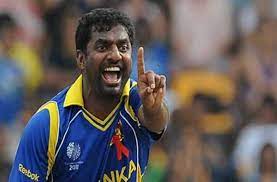 Muttiah Muralitharan is a veteran cricketer and member of the International Cricket Council (ICC) Cricket Hall of Fame. Murali is the finest and most successful bowler ever to play international cricket, averaging almost six wickets per test match. He is the first bowler to have taken 800 test wickets and 530 or more ODI wickets.