The game's shortest format necessitates that the team get the ground running and hit many boundaries and sixes. In reality, the T20 format is the most unpredictable version of the game, with the match-changing in the space of a few deliveries. As a result, most teams dealing with borders in the shortest version always have the upper hand over the other side. We've seen how batters have grown more creative in discovering new methods to get sixes. The bats have improved, and even the edges now occasionally carry over the fence. So, in this article, we will discuss the Top International teams with the most sixes in T20 International history.
Top International teams with most sixes in T20
5. India- 586 sixes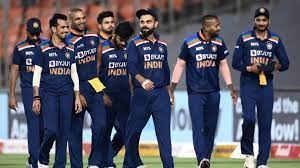 India has had regular results in the T20I format. The Indian batsmen have delivered and are a force to be reckoned with in all three game forms. In reality, India has always made many changes to their T20I squad, and they continue to give new blood chances. In the game's shortest form, India has 586 sixes, putting them in the 5th position.
4. Pakistan – 613 sixes
Pakistan has been one of the most consistent T20I teams. Pakistan's players have enjoyed playing the T20I format and have performed admirably in the shortest format. Pakistan has done well, and they are ranked high in the ICC rankings. In 143 T20I matches, Pakistan has struck 613 sixes.
3. West Indies – 664 sixes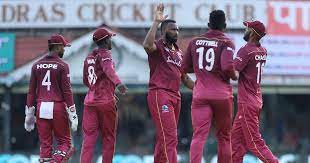 In the shortest edition of the game, the West Indies are a formidable opponent. The Caribbean nation is a T20I powerhouse, capable of giving any squad a fight for their money. The Windies batters prefer to smash boundaries rather than run singles. However, West Indies' current form has deteriorated in the shorter version, as they are now ranked ninth.
In 110 T20I matches, West Indies batters have cleared the fence 664 times.
2. New Zealand – 669 sixes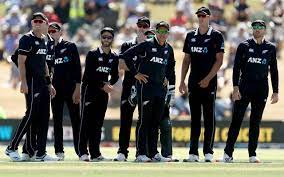 In all three versions of the game, New Zealand has always punched above its weight. In the shortest version of the game, the Kiwis have always delivered consistent results. The Blackcaps presently reside in sixth place in the rankings chart. In 118 T20I matches, New Zealand has scored 669 sixes.
1. Australia – 685 sixes
In the realm of cricket, Australia is always a force to be reckoned with. The Australian squad has put in regular performances and would like to keep up the excellent work. Australia will also host the World T20 in the future. In the T20I format, the Australian squad is ranked fourth in the world. In 116 T20I matches, Australia has scored 685 sixes.