Who could enter into the quarter-finals in Tokyo 2020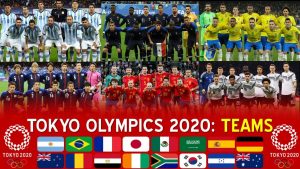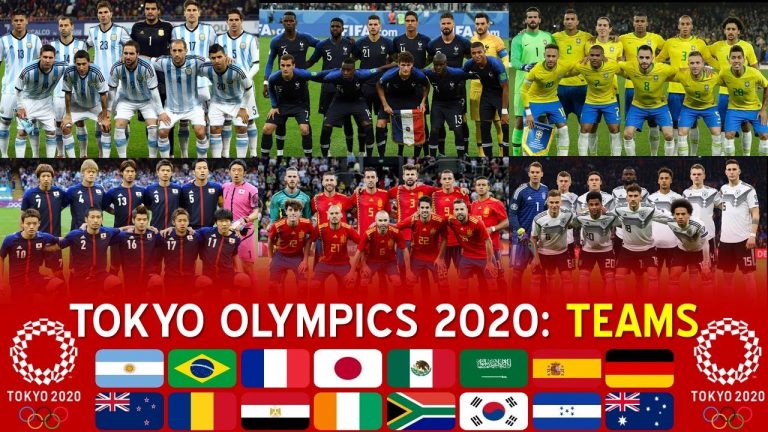 The Olympic events are well and truly underway and so does the Olympic Football Competition. The men's tournament has 4 groups. The top first and second teams after the group stage will qualify for the quarter-finals.
In the case of women, there are 3 groups. The first and second-placed teams from each group will march to the quarters while the remaining two teams will be the two best 3rd placed teams.
Men's Football tournament
Group A – Football Tokyo 2020
Host Japan is in a pretty good position to enter into the quarters. If they ensured that they would not lose, they would be in the quarter-finals. But the task is difficult as the hosts are against mighty France.
France has to win, if they won't they at least have to draw the game and pray for Mexico to lose against South Africa.
Group B – Football Tokyo 2020
Everyone in this group has 2 points in 2 matches. So anything can happen. South Korea has the slight advantage of a +3 goal difference. Honduras and New Zealand have 0 GD, while last-placed Romania is with -3 GD.
Group C – Football Tokyo 2020
There is not too much separating the teams in terms of GD.
Spain is in 1st place with 4 points. They just have to ensure that they will not lose and if they lose it will come to GD.
Australia and Argentina have to win to enter into the quarters while last-placed Egypt has to win and they should also improve their GD to be one of the teams entering into the quarters.
Group D – Football Tokyo 2020
Saudi Arabia has already been eliminated. They have nothing to lose now, so they can play without any pressure and can cause trouble to first placed Brazil.
The match between Germans and Ivory Coast is just like a round of 16 matches. Whoever wins enters into the quarter-finals. Germany has to win against them, if they produce a draw, then Ivory Coast will enter into the next round.  
Women's Football Tournament in Tokyo2020
Group E – Women's Football in Tokyo2020
Great Britain is already through the group stage. Their opponents Canada would be happy with a draw. But if they lose and Japan wins, it could go on to GD.
Chile will face Japan. Japan desperately wants a win and a defeat to Canada. Chile still can qualify for the next round if they win. But it will depend on other 3rd placed teams in the other group.
Group F- Women's Football in Tokyo2020
A draw would be enough for Nederland and Brazil to go through.
It's unlikely that China and Zambia will enter the quarters because they have GD of -5 and -7 respectively.
But no one can say what will happen when the two best 3rd placed team rule is in action.
Group G- Women's Football in Tokyo2020
Sweden has already booked their place in the quarters and they are up against last-placed New Zealand. The Kiwis want a win against Sweden. If the game between the US and Australia ends up in a draw, NZ's chances would be over.
Between the US and Australia, it's just like playing another knockout match. Both require a win. In case of a draw, the US will qualify based on the GD.
Thank you for visiting TheSportsLite.com
Have a good day ahead 🙂