The whole of Argentina was in shock and shredded when they heard about Paulo Dybala's injury.  
Paulo Dybala is an Argentina player who plays forward for Roma and recently he has been in a very outstanding form. Scoring a number of goals for his team. He has achieved so much at a young age but there is something more that he is famous for and sadly this is injury voodoo. 
Let's get to know what happened to Dybala which pops up the question of he might not play FIFA World Cup for his team. 
Also Read: Iker Casillas: Real Madrid and Spain legend comes out as gay on Twitter, Puyol responds
Paulo Dybala's injury incident
Last night when Roma faced Lecce, Roma got an opportunity to seize the game with a penalty in the 48th minute of the game. Paulo stepped up and stretched his left leg, almost reserving an absolute win for his team and he did the exact by scoring the penalty but at that moment he knew something went wrong and he didn't even celebrated after the shot. His teammates were coming on his way to celebrate but they knew quickly something is off and we saw Dybala in tears, struggling while holding his thigh. In the meantime, support staff came and looked at the scenario and he got substituted at that time. Roma sure won that match but Paulo Dybala's condition looked worse.
Also Read: Top 5 World's Highest Paid Footballers in 2022 Latest List
After the match, Roma boss Josh Mourinho confronted about Paulo Dybala's injury
"I say bad, but I think very, very bad," Mourinho spoke with DAZN after the match. He also added, " I am not a doctor, but in my experience and after speaking with Paulo, it's unlikely we'll see him this year."
Paulo Dybala might miss FIFA World Cup
In this statement, we can easily predict that Paulo Dybala might miss the FIFA world cup 2022 and this is very depressing for the whole Football world. The form he was wearing was undoubtedly legit, he constantly scored in 5 matches out of six which shows how consistent he was. A talented player like him is definitely a big game show and not having him in World Cup is surely gonna break many hearts.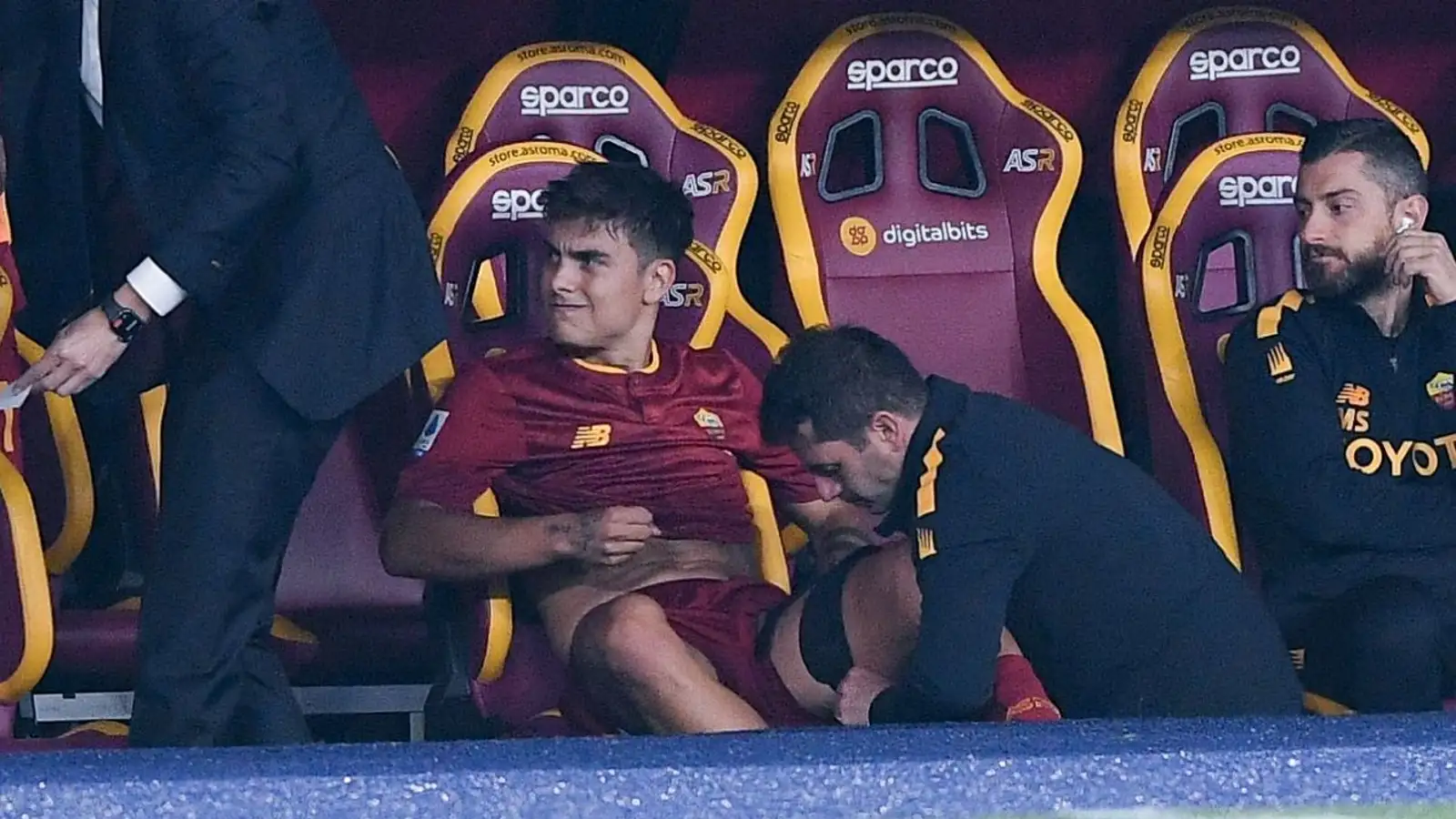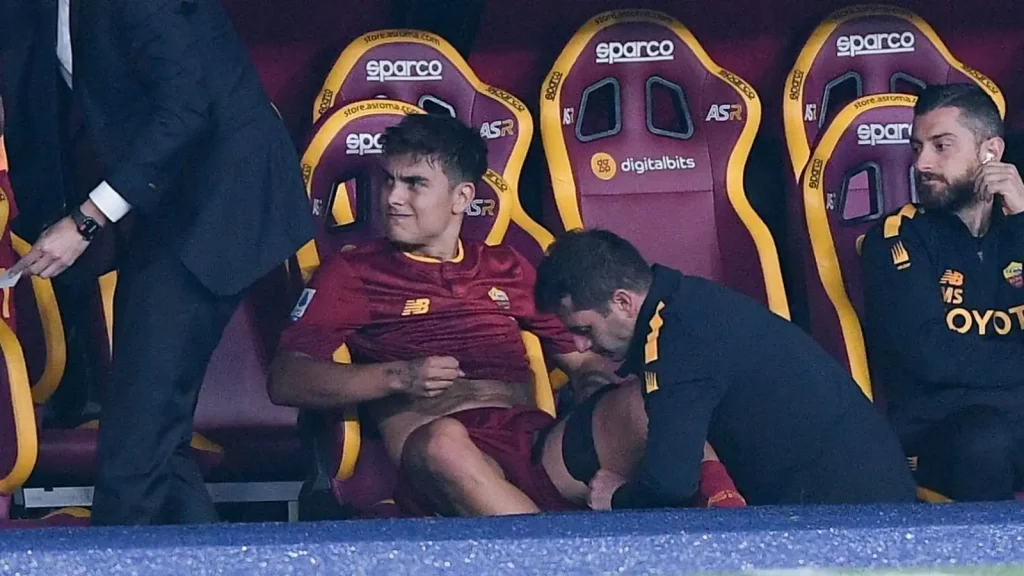 Also Read: FIFA World Cup 2022 Stadiums: From Zaha Hadid's magical Al-Janoub to Stadium 974 made from shipping containers
Paulo Dybala's injury curse
Paulo Dybala always had an injury curse from the start of his career. When he was in Juventus he got multiple injuries and sometimes it took him more than 80 days to recover.  In the year 2020-21, he was rested for almost 18 games. He always had an injury history and this time everyone thought Dybala's injury curse seemed to be over but again we can see him in very big complications. 
He is expected to be examined on Monday by the doctors. 
Thank you for reading it. Leave us a comment if you liked it.
Do follow us on: Google News | Facebook | Instagram | Twitter | Youtube | LinkedIn
Have a good day ahead