David Warner is a brilliant Australian International cricketer who has played for his country in all formats of the game. Warner is the first batsman of the country to be chosen for a national team in any format with no experience in first-class cricket. No player has been selected without being analyzed by their performance in first-class cricket, especially in Australia in more than 132 years of cricketing history. He often plays the role of an opening batsman and has the aptness to lead the score board from the dawn of the innings. David Warner, being one of the most successful batsmen across the world, is also a fun loving and entertaining human outside the cricketing crease. He is quite famous for the entertaining videos he posts on his Instagram handle with his wife and his kids. Let's know more about David Warner wife, Candice Warner. 
Who Is David Warner Wife, Candice Warner?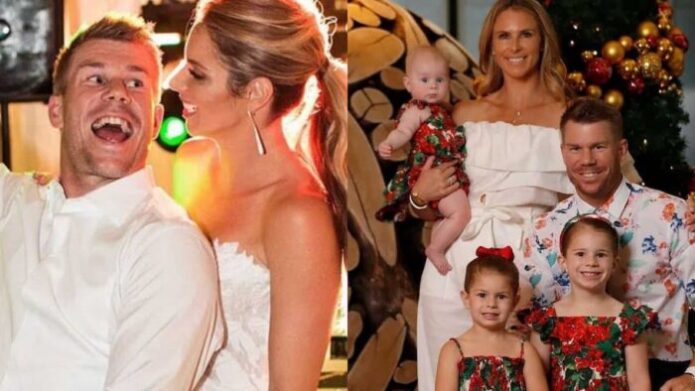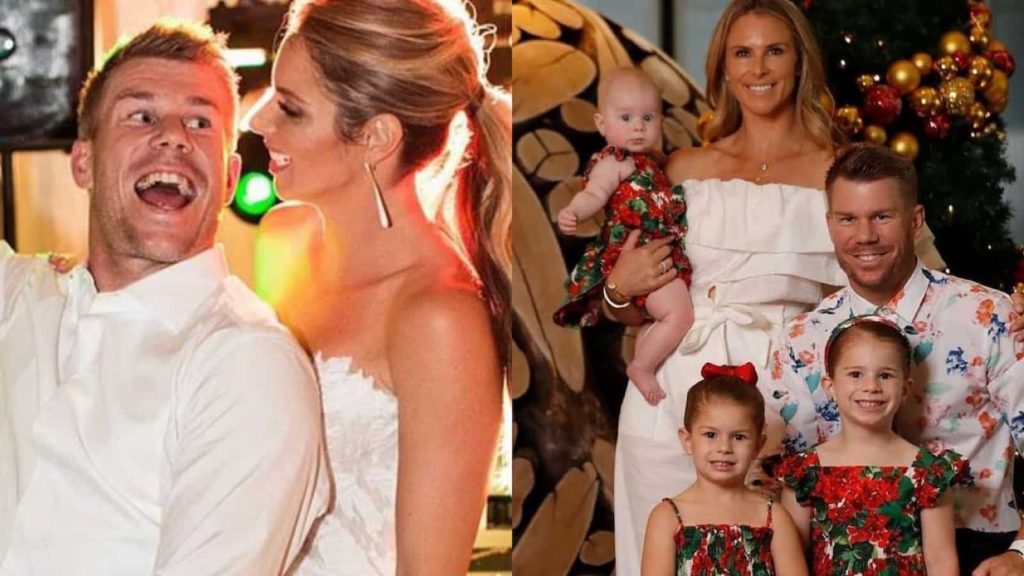 Candice Warner is the wife of David Warner and a former Australian Ironwoman and is currently a surf life saver. She has also had a modelling career. Candice was seen appearing in some of the TV reality shows namely, 'It Takes Two' and the Australian version of 'Hell's Kitchen'. The couple presently lives in Sydney, Australia. At the mere age of 16, she became the champion of the NSW State Ironwoman competition and since then it seemed like it was a piece of cake for her until she retired. In 2020, it was announced Warner would be participating the Seven Network's reality program SAS Australia: Who Dares Wins.
Candice and David Warner lived approximately just 500 meters from one another while they were kids. Candice was the one who initiated the first move by texting the star cricketer on Twitter. In an interview, Candice disclosed that she was the one who travelled to England to meet her beau and they had their first date at one of London's bars. They have been a couple since and have sustained to keep their relationship long and healthy. The adorable couple tied the knot on 4th of March, 2015. Also read: Ryan Garcia Age, Height, Girlfriend, Net Worth, Last Fight, Record, and Family.
Does David Warner Have Any Children? 
Warner and his wife, Candice are parents to three absolutely beautiful daughters. The couple had their first child, Ivy Mae on the 11th of September, 2014 which was a year right before they got married. Then they became parents to their second daughter, Indi Rae on 14th January, 2016 and their youngest daughter, Isla Rose was born on 30th June, 2019. 
Although, in an interview, Candice Warner was seen showing concerns over the difficulties of her bringing up three daughters mostly being a 'single mother' as the cricketer is hardly able to stay home for a long time owing to his professional priorities. However, the couple seemed to sort the matter out quickly and now are living a happy and prosperous life with their kids. Also read: Virat Kohli Ex-Girlfriends List Before Anushka Sharma
All You Need To Know About Candice Warner: 
| | |
| --- | --- |
| Name | Candice Warner |
| Date Of Birth | 13th March, 1985 |
| Hometown | Sydney, Australia |
| Religion | Christianity |
| Nationality | Australian |
| Profession | Retired Ironwoman, currently a Surf life saver |
| Spouse | David Warner |
| Date Of Marriage | 4th March, 2015 |
| Children | Three daughters; Ivy Mae, Indi Rae and Isla Rose |
Candice Warner is a surf life saver and also a retired Australian Ironwoman. She was born on 13th of March, 1985 and is currently 38 years old. Candice, also known as Candy, hails from Sydney, Australia itself. She has been a strong and independent woman ever since she was an adolescent. At the age of 16, she won the NSW State Ironwoman Championship that happened in the year 2001. 7 years later, she qualified a spot in Nutri-Grain Ironman and Ironwoman Series. 
Initially, when she started off as a beach sprinter before becoming a surf life saver, Candice was really scared of water. As a matter of fact, she overcame this fear and now has a job that protects several other people from the same. At this juncture, she is living her best life with her loving husband and their three sweet little girls. Also read: Who is Sergio Perez Wife? Know all about Carola Martinez
FAQs about David Warner Wife, Candice Warner
Q. What is Candice Warner famous for?
A. Candice Ann Warner is a retired Australian professional ironwoman and surf life saver.
Q. How tall is Candice Warner?
A. 1.7m
Q. When did David Warner and Candice meet?
A. She said she saw him on a TV show years later and 'slid into his DMs' on Twitter. 'I wasn't interested at all and I remember seeing something on him on Foxtel or something… and I messaged him on Twitter… It was 2013. We just started chatting and it went from there.
Q. Is Candice Warner still married?
A. David and Candice have been married for eight years and have three children together.
Thank you for reading! Please leave a comment below if you liked it!
Do follow us on: Google News | Facebook | Instagram | Twitter | Youtube | LinkedIn
Have a good day ahead 🙂