Virat Kohli's fitness level is on a different level. He is one of the toughest cricketers in the world today. The slim body of Team India's captain is due to his careful diet, and the amount of water he drinks along with his training sessions. In this article we will read about what water does Virat Kohli drink ?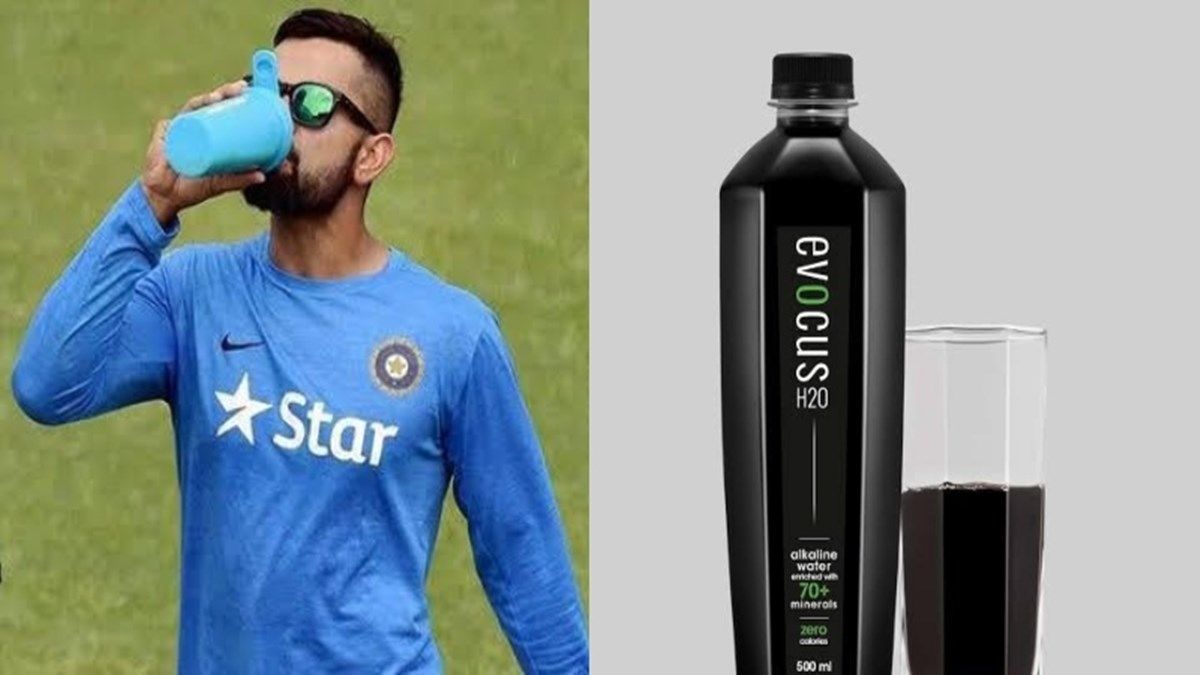 Recently, a significant revelation about the unique sort of water that the Indian skipper drinks to stay in shape and the price of that water will astound you. Kohli is a regular exerciser and eats his diet very cautiously. According to other sources, Virat drinks a black beverage known as black water. He is not the first celebrity to consume this sort of beverage. This black water costs around INR 3000-4000 per litre. The water contains natural-black alkaline water, which aids in hydration. The pH of the 'Black Water' is too high.
Apart from Kohli, several other celebrities has switched too 'Black Water'. This Black Water helps to boost their immunity and remain well throughout the COVID-19 outbreak and lockdown. This water helps in improving skin quality, keeps weight in check, and aids in the reduction of depression.
Kohli is known for always striving for the best in his life, and the choices he makes in his life are a sworn testimony to this truth. This is most likely one of the reasons Kohli wants to consume only the highest quality water.