England has been the nemesis of many batsmen for many years. Well, rather than saying England, it would be better to say English Conditions. Let us see the statistical Analysis of batting in England.
Swing, late moment, off-pitch movement, Duke ball's prominent seam, and hardness have been a headache for many great batsmen. Tests in England, obviously involve England and they have some terrific swing bowlers like Anderson and Broad. So it's not surprising at all to have low numbers for batters in England.
Also Read: India's first Test win on English soil
Let's just go through the numbers and try to peek in batsman's mind: Analysis of batting in England
Before the ongoing MAK Pataudi Trophy, the openers had a partnership of 21.62 runs on average and could only last for 8.1 overs. This is the lowest in a country that has hosted more than 1 Test. The exception is Bangladesh.

When you plot the same numbers for visiting sides, they go further down to 19.84 runs and 5.5 overs.

20.4 overs is the average when it comes to India's opening stand in away Tests. The average overs for opening partnership in overseas games is 7.2 in 2020, 6.1 in 2019, and 3.3 in 2018.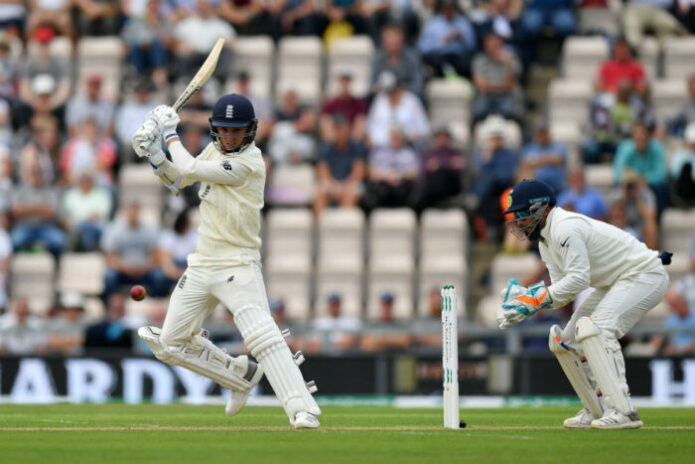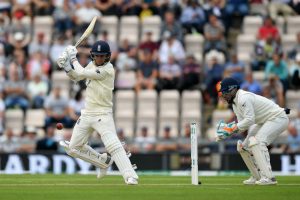 Looking at the bright picture, for 2021 overseas Tests, Indian openers have had 5 partnerships when they have faced more than 20 overs. In the last 10 years, from 2011 to the end of 2020, the longest opening stay was 19.3 overs. This is what is called an improvement. They might not have scored many runs for 1st wickets, but they surely have blunted the new ball really well.

Rohit doesn't have a lot of experience of opening in the Ranji Trophy, but the decision to promote him up the order for Tests has given a glimpse of what he can achieve as an opener. The numbers tell the same story. In away Tests, he averages 88.1 balls per dismissal as an opener, and as a middle-order, the number plummets to 54.9.

Rohit-Rahul's 126 run opening partnership in the 2nd Test at Lord's is the 2nd highest while batting in the 1st innings of the Test. The same partnership is the first 1st innings opening partnership in 6 years. The last was in the 2015 Ashes by Warner and Chris Rogers.

James Anderson has the most number of wickets against India at one particular venue. Jimmy has 30 Indian scalps at Lord's at 16.96.