1932 was the year when India first toured England for the Test match series and after 39 years of a long wait, India defeated England for the first time on 24th August 1971 in The Oval Test. Let's know all about India's first Test win
Good preparations
It was a three-match Test series. The first two Tests at The Lord's and Old Trafford respectively had ended in a draw. The series decider was at The Oval.
Before the start of the series, India had played 8 side games and performed excellently, won 5, drew 2, and lost just one. So Indians were confident coming into the main series.
The decider
The third Test was from 19th to 24th August 1971.
England batting first posted a good total of 355. Opener John Jameson scored 82, Richard Hutton 81, and Allan Knot's 90 compelled Indian bowlers to work harder. Eknath Solkar took 3 wickets, while the spin trio Bishan Singh Bedi, Bhagwath Chandrasekhar, and Srinivas Venkataraghavan picked 2 each. Eknath Solkar bowled 15 overs coinciding 28 runs at an economy of 1.86. Interestingly Sunil Gavaskar also rolled his arm over for one over.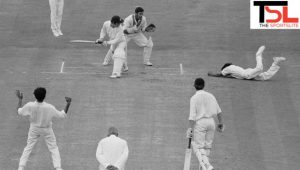 India hadn't had the greatest of starts but skipper Ajit Wadekar and Dilip Sardesai consolidated nicely and shared a 39 run partnership for 3rd wicket. Eknath Solkar scored 44 and Farokh Engineer's half-century took India to 284. Abid Ali And Venkataraghavan 26 and 24 respectively frustrated the English bowlers. Ray Illingworth's 5-fer and some wickets for the others restricted Indian batsmen to 284. Many Indians got the start but failed to capitalize on it.
Chandrasekhar's 6-fer rendered England's collapse
The lead of 71 was a huge one. England had an excellent opportunity to take the lead above 250 and set the game for themselves. Indians might have smelled the chance of victory on a turning track. If they would bowl out Hosts cheaply, they might have some chance. The spinning trio galvanized them into the action, Bhagwath Chandrasekhar took 6 wickets in just 18 overs, Srinivas Venkataraghavan took one. Bishan Singh Bedi bowled only 1 over and claimed 1 wicket. England never recovered from the run out of John Jameson. Again the man who caused the run-out was Bhagwat Chandrasekhar. England was bowled out for 101 in just 45 overs. 
Also Read: Sidhartha Babu: One of India's Shooting medal prospects at Tokyo Paralympics 2020
7 wickets down, but somehow chased the target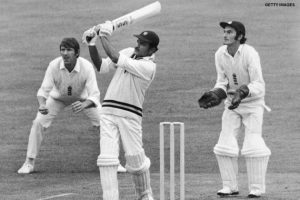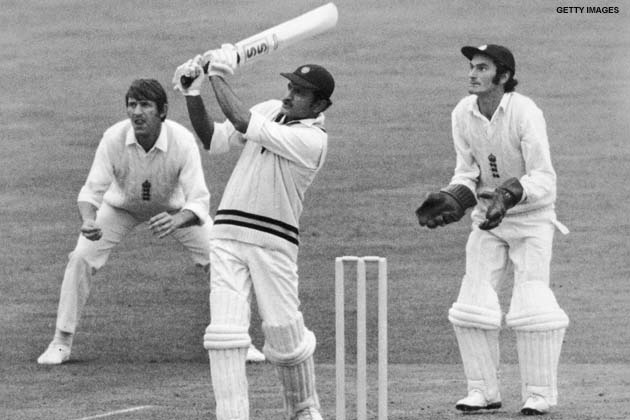 There were some hiccups while chasing a moderate target of 173, but just like the first innings Ajit Wadekar and Dilip Sardesai rescued India from any humiliation. Though there were some wickets at regular intervals, somehow Indians chased the target for 7 wickets and that's what matters the most.
Almost invincible 
The win also sealed the series for them. It was the first Test match victory and the first series win for India on English soil. Interestingly, India played a total of 19 First Class games in that tour, lost only one, won 7, and drew 11. This victory also ended England's run of 26 Tests without a defeat.
The magnitude of the win
This was a historic moment for India. They again won the Test series in England in 1986 and 2007. The ongoing Test series might also end up on India's side, but India's first Test win i.e. 1971 victory will be cherished for years and years to come.