The wicket-taking machine:
James Anderson
The theory says, over the years and years of working, the machine or human will reduce the efficiency gradually, and ultimately the machine has to be replaced or the human has to retire. Perhaps, this theory is not applicable for a certain wicket-taking machine, whose average keeps and keeps on improving. The name of the machine is James Anderson.
It is all about fitness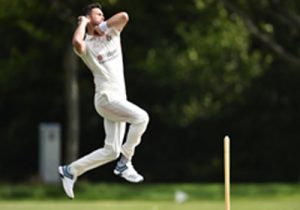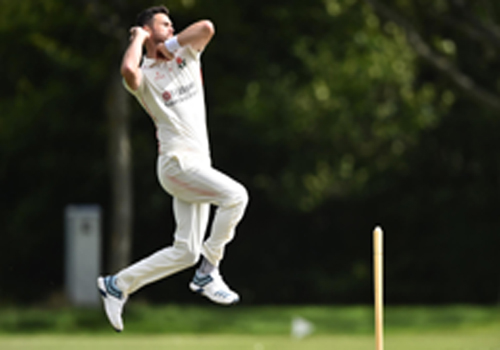 Before entering into his stats, let's first admire his fitness. Fast bowling is the part of cricket that demands utmost fitness and dedication. Jimmy has been running in for more than 2 decades now and still, he is not finished. Even batsmen find it difficult to play 100 Tests, while Jimmy has played 162 Tests as a fast bowler and still bowling at the age of 38. He has played the most number of Test matches for an Englishman. This is unbelievable.
Now let's go through his stats
Anderson is the 4th bowler in the history of cricket to take 600 scalps in Tests and of course, he is the first fast bowler to do so. The first 3 are the wizards of spin bowling, Muralitharan, Shane Warne and Anil Kumble.
26.76 is the average at the time of the 600th wicket. This is the lowest average at any stage of his career.
Ever improving average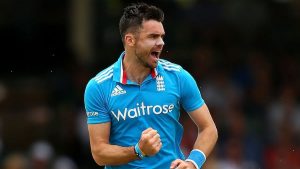 When average, strike rate and economy are measured at each 100th wicket, it has been found that all these aspects are getting better and better. On the 100th wicket, he had an average of 34.80, a strike rate of 57.3 and an economy of 3.65. After the 600th wicket, if we look at all the three numbers improve considerably to an average of 26.76, strike rate 56.1 and economy 2.65. At 100th wicket he was 26 years old and at 600th 38 years old.
Just like old wine, he gets better and better
After passing the 30 years mark, the body gradually shows signs of fatigue that has come over the years, but for Anderson, after turning 30 he has picked 332 wickets while from his debut to his 30th birthday, he had only 285 wickets.
The stats which have been debated for years is Anderson's home and away performance. Yes, there is some reduction in numbers. Probably every bowler has better numbers at the home than in away conditions and it is perfectly fine till there isn't a drastic difference between the numbers.
Anderson vs the big boys in cricket
He has not only picked wickets but they have been prized ones. Sachin Tendulkar, David Warner, and Michael Clarke have been dismissed by him 9 times, Jacques Kallis (7), Kumar Sangakkara (7), Kane Williamson (7), Steve Smith (6), and Graeme Smith (6). These are the modern greats and to make them your bunny a number of times, it's the best stat to have.
Nemesis of openers
The opening bowler should pick openers and James Anderson has been doing the same thing. 163 batsmen have become his prey. 94 failed to reach the double figures, 28 had duck.
Bowling in tandem with Stuart Broad
Anderson and Broad are probably the most successful seam bowling pair. Working together, they have picked 919 batsmen. This is the most by any seam bowling pair.
James Anderson really is the modern great and perhaps the best of the generation and of this century. Just being able to play 163 Test as a fast bowler is hard to digest. Still, he hasn't finished and we will see him in the upcoming 5-match Test series against India.
Thank you for visiting TheSportsLite.com
Have a happy day ahead 🙂