Chasing 91 in 8 overs against Australia on Friday, Rohit Sharma became the first player in cricket history to 500 boundaries in the shortest format of the game. 'Hit'Man Sharma has hit 504 boundaries, including 328 fours and 176 maximums so far. The captain led his team over the victory line with a phenomenal unbeaten 43 off 20 balls. Hence, India leveled the series 1-1.
Also Read: Top 5 Players with Most Sixes in T20Is , No. 1 will shock you
Along with Rohit Sharma phenomenal milestone, several other records were broken in the second T20: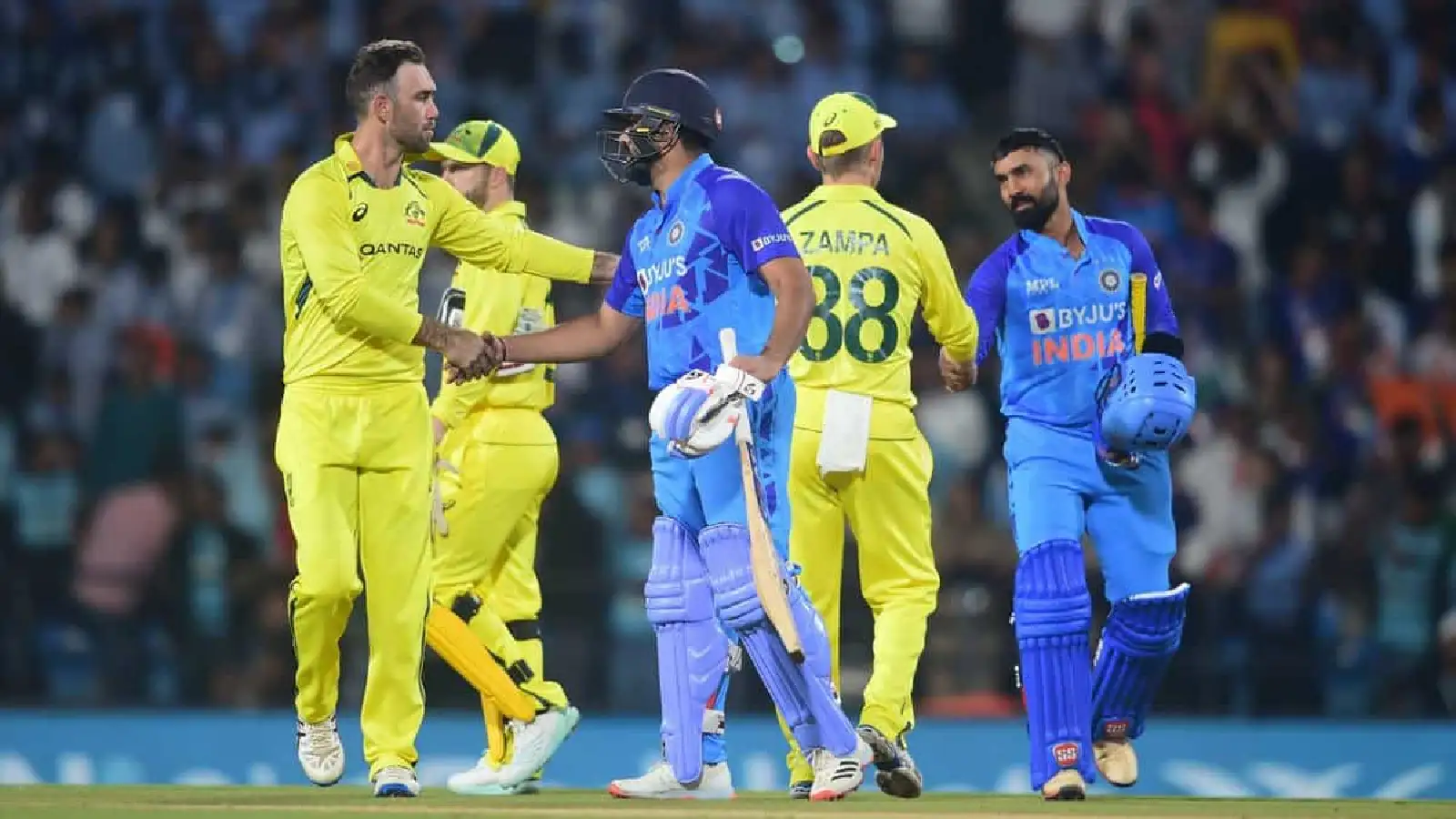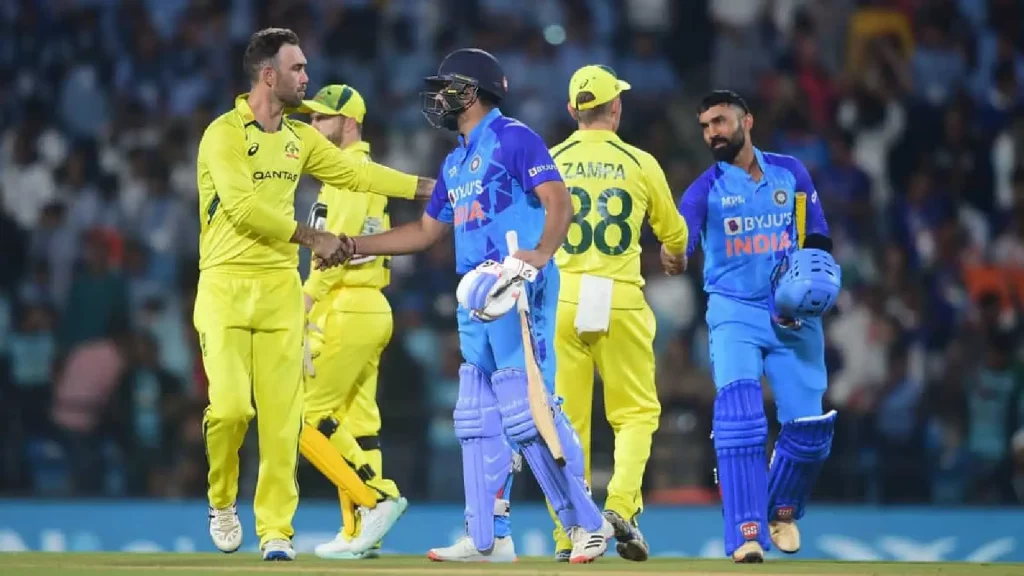 1. Dinesh Karthik breaks MS Dhoni's record
Dinesh Karthik who had scored 10 off 2 balls and had a strike rate of 500.00, took his team over the winning rope. Now holds the record for the highest strike rate by an Indian facing more than one ball in an innings of the shortest format. Earlier the record was shared by former captain MS Dhoni and Ravi Bishnoi.
2. Rohit Sharma now has the most number of sixes in T20Is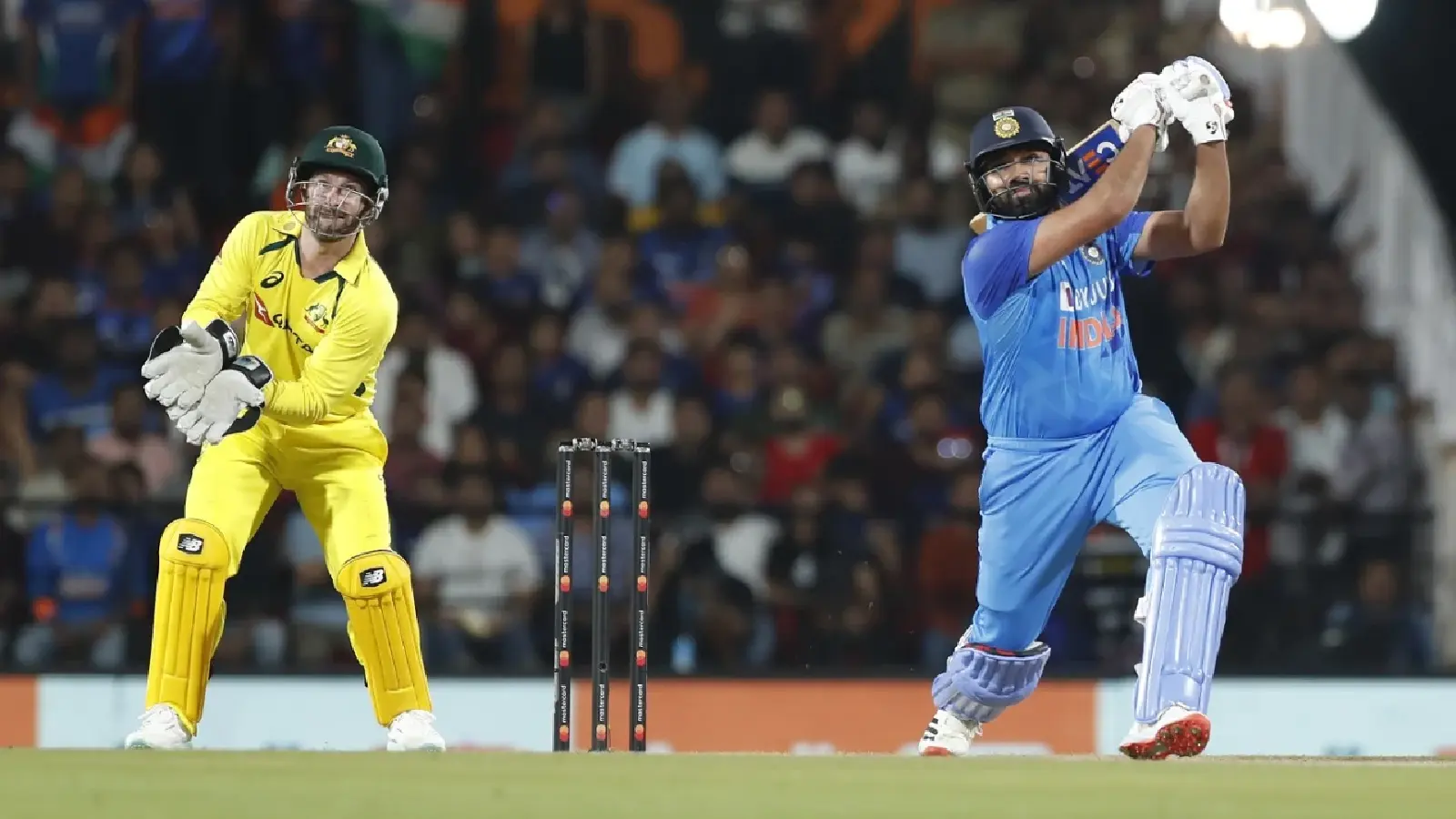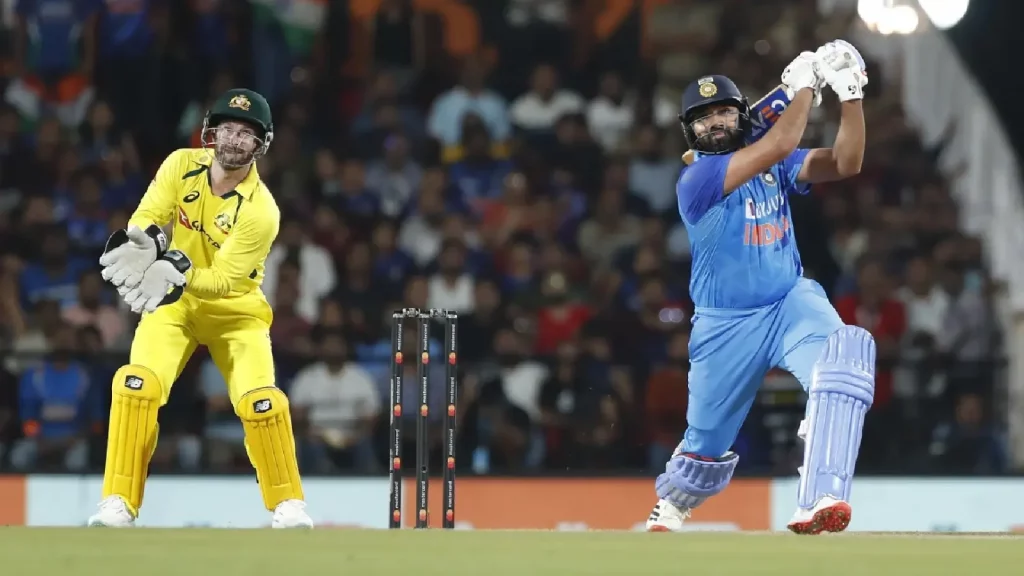 The Indian captain broke Martin Guptill's record for the highest number of sixes in T20Is. The 34-year-old has a total of 176 maximums in just 130 innings. Which is four more than Kiwi batter Guptill's total of 172 sixes in the same format.
3. India equals Pakistan's record of most T20I wins in a calendar year
With the win against Australia at Nagpur, Team India has equaled arch-rival Pakistan's record of most T20I wins in a calendar year. Babar Azam-led Pakistan had won 20 T20I games in the year 2021. However, the Men in Blue equates to the Men in Green. Moreover, it's just the month of September, hence, Rohit Sharma's lads will have several opportunities to surpass Pakistan's record.
Also Read: BCCI gets criticized for shortening the India-Australia 2nd T20 despite no rain on match day
Thank you for reading. Leave a comment if you liked it.
Follow us on: Google News | Facebook | YouTube | Instagram | Twitter | LinkedIn
Hope you have a good day ahead.🙂