Michael Clarke, the Australian World Cup-winning captain had announced his retirement from Test cricket after the 2015 Ashes tour to England.
Just a few months back he had retired from the ODI format with the World Cup trophy in his hands. So Clarke was expecting the same in his last Test series.
A disappointing series
The series hadn't gone as per his expectation. Australia won the 2nd game, while England after the win in the 1st Test bounced back even stronger with 2 wins on the trot and sealed the Ashes.
All well that ends well
The last game was at Oval and Australia had the chance to finish things on a higher note to bid farewell to the captain Michael Clarke and Chris Rogers who was also going to say goodbye to this game.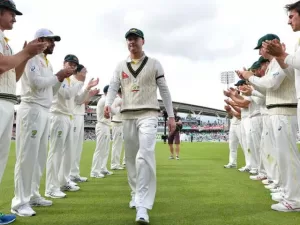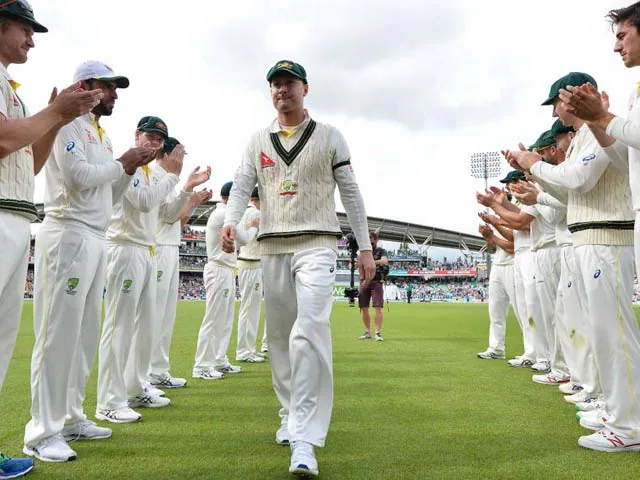 Australia was all pumped up and they did suck all the air out of England's team. Australia's first innings total of 481 was too much for England as they crumbled to 149 and 268 in 1st and 2nd innings respectively.  Australia won the match by a huge margin of an innings and 46 runs. This was the first time Michael Clark had enforced the follow-on in his entire captaincy career. 
Also Read: Sidhartha Babu: One of India's Shooting medal prospects at Tokyo Paralympics 2020.
Yes, Clarke had the aim to win the Ashes, but as the cliché says 'all's well that ends well, it could not have been any better ending for Clarke and Rogers.  Winning the Ashes Test in England on the last day of an international career, Clarke did finish on a higher note and it was on 23rd August 2015 at The Oval, England.
Last game for Rogers
Chris Rogers finished the last series of his prolific career as the 2nd highest run-scorer of the Ashes with 480 runs at an average of exactly 60.00. Rogers played 25 Tests for Aussies and scored 2015 runs at 42.87. One remarkable thing is Rogers has 25470 runs against his name in First-Class cricket.
The master Michael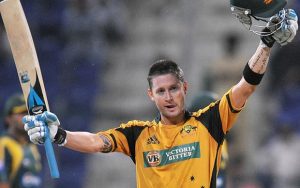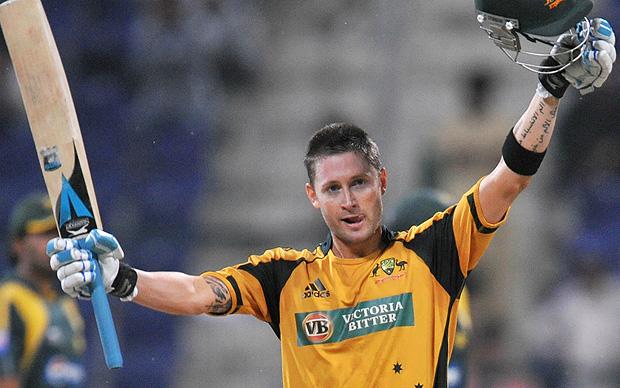 Michael Clarke came in as a young blonde bloke with prodigious talent. He was an elegant batsman, make no mistake about it. With the classic cover drives, pulls and hooks, deft touches, and nudges for singles and doubles, he was the master. Clarke had excellent records against spinners and was one of the best when it came to tackling the spinners.
Big runs and big hundreds
In 115 Tests, he accumulated 8643 runs at 49.10 with an unbelievable conversion rate of 50.90, which means 28 hundred and 27 fifties. He was the man who not only scored hundreds but then converted them into daddy ones. He didn't have the same amount of success in ODIs, but still has the average is in the mid-forties with 7981 runs.
As a skipper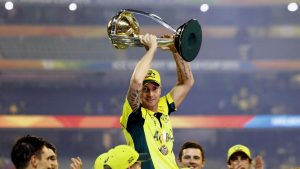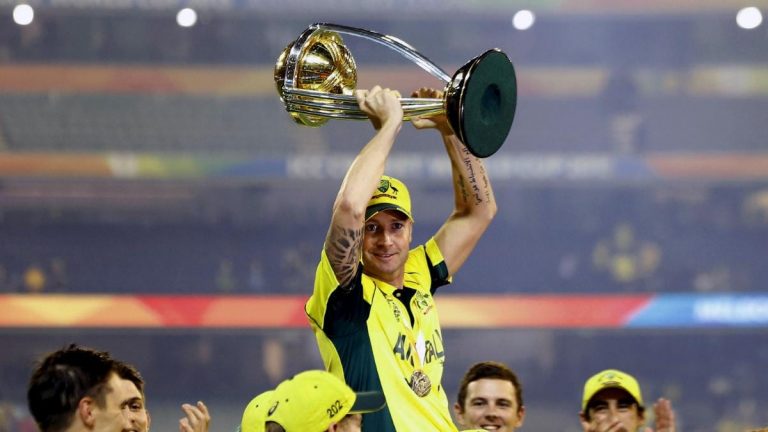 He was a captain extraordinaire with a winning percentage of 51.06 in Tests, 67.57 in ODIs, and 66.67 in T-20Is. Australia won the 2015 World Cup under his leadership. He was the leader of the pack when Australia whitewashed England in the famous Ashes of 2012-13 in Australia. The hostile approach wearing a captain's hat has had never replicated in T-20 format as just as a batsman. 
It's impossible to describe Michael Clarke's career in a few words. It has so many aspects to it and they all deserve the same amount of attention.
Anyway, he is one of Australia's legends. We wish Michael Clarke and Chris Rogers all good for the future.