On 22nd July 1982, Nuwan Kulasekara was born. He had a wonderful career in FC and List A cricket. He made his ODI debut on 18 November 2003 against England and a Test debut on 4 April 2005 against NZ. He became the 100th player to play Test cricket for Sri Lanka.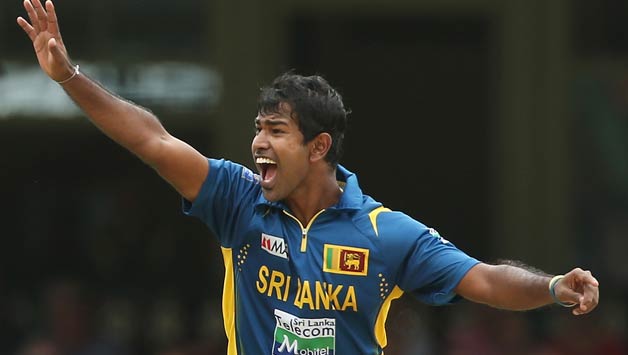 He was a swing bowler, with a good pace, but perhaps lacked the accuracy. Despite having a terrific FC career, he couldn't replicate that in Tests. But he was a premium bowler for Sri Lanka in ODIs.
A smooth run-up and a repeatable action helped him to take 199 ODI wickets at 33.92.
Also Read: Goalkeepers with All-time Highest clean sheets in Champions League
Success in ODI
As said earlier, he was a vital member of the ODI setup for a long time. Sri Lanka won the 2014 T20 WC, Nuwan played an essential role in that campaign. Also, he was part of a number of squads in ICC tournaments.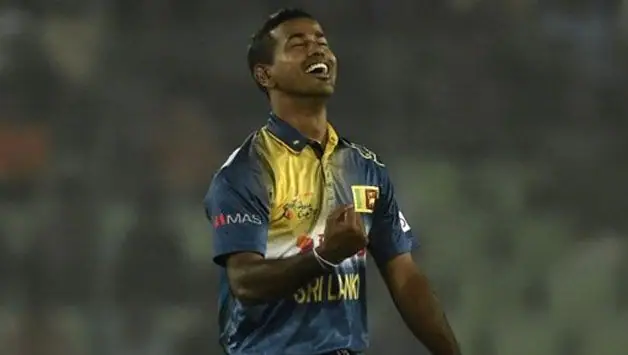 Unfortunately for him, MS Dhoni finished things in the 2011 WC Final on his bowling.
Farewell to Nuwan Kulasekara
On 10th July 2017, Sri Lankan Cricket Board dedicated the last match of the 3-match ODI series against Bangladesh as a farewell match to Nuwan.
Anyways, He has had some wonderful moments on the field and he will reminisce while celebrating his birthday. Happy 39th Nuwan!
For more such interesting & unheard facts about cricket and sports, please visit thesportslite.com frequently.
Thank you for visiting. Have a good day ahead 🙂