A speedy run-up, nice and beautiful action, and in swinging a rapid ball, batsmen don't get any clue about what is coming and in no time the batsman hears the sound of timber, that is the Trent Boult for you!
The Kiwi left-hand fast bowler was born on 22nd July 1989 in Rotorua.
Trent Boult, The Ever-reliable Kiwi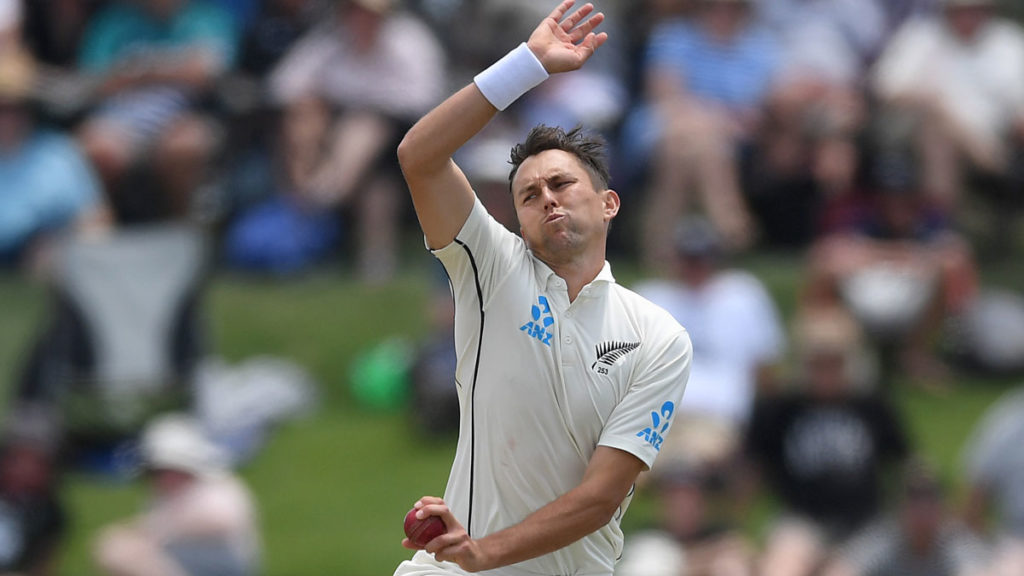 He made his Test debut on 9th December 2011 against Australia and ODI debut on 11th July 2012 against WI. Since then he has never looked back and he has been an integral part of NZ setup in every format of the game. He had played a crucial role in 2015 and 2019 WC to take his national side to the Finals.
Trent Boult is extremely lethal with the in-swingers, but can also move the bowl away from the batsman.  He can bowl at 140-145 kmph and also has the deceiving slow ball, knuckleball in his arsenal. The disparity between the speed of the fastball and the slow ball proves to be treacherous for the batsman.
Recently he led the NZ Test team to the Final of WTC, took 5 wickets in it, and aided NZ to get their hands on the prestigious ICC Test mace.
His bowling partnership with Tim Southee gives nightmares to the Batsmen.
We wish him the best of luck for his further career and Happy Birthday!
For more such interesting & unheard facts about cricket and sports, please visit thesportslite.com frequently.
Thank you for visiting. Have a good day ahead 🙂