Assault from Ballon D'Or Winner rescued Portugal from a certain upset: Portugal vs North Korea
Portugal vs North Korea will always remain a memorable match of the 1996 world cup. North Korea had a productive 1966 WC. They had already given the big upset in the campaign by beating Italy by a margin of 1-0 in the final game of the group stage. They reached the quarter-final and played a draw against Portugal.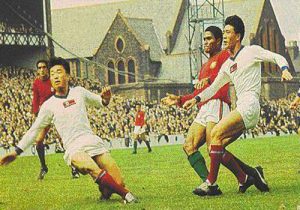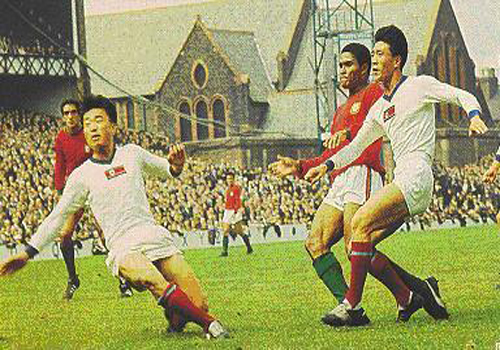 Portugal had a prolific striker and Ballon D'Or Winner Eusébio in their side. But North Korea was not the side to get oppressed by some big names in the opposition. Obviously, Portugal was the favorite but North Korea was not any lesser.
North Korea's journey from excellent 25 minutes to enigmatic 65 minutes
In just 25 minutes of Portugal vs North Korea, North Korea breached the Portuguese 3 times and scored 3 goals. The North Koreans had the game in their hand and the three-goal cushion perhaps relaxed them a bit. That's where Eusébio came into the act. He scored a goal in the 27th minute and a penalty kick goal just 2 minutes before halftime which reduced the cushion to a 1 goal lead.
Probably that's where the North Koreans lost the game. Portuguese were high on morale, while North Koreans had a setback from which they never recovered. The 53rd minute saw a hat-trick by Eusébio, in the 56th he scored another penalty and gave the first lead to Portugal. The game was done for the North Koreans, they were in trauma when an 80th-minute goal from José Augusto sealed the game for the Portuguese side. Portugal marched into the Semi-Final by beating North Koreans by 5-3.
The North Koreans had the game on their side till the 25th minute and in no time they lost the game, but what made the Korean defense that much vulnerable to concede five goals after scoring three remains to be a mystery.
Thank you for visiting TheSportsLite.com
Have a good day ahead 
Related Posts: