Chasing 148, India lost its first wicket on the very second ball. As Naseem Shah dismissed KL Rahul with a beauty. Shah's 1st over almost gave a minor heart attack to Indian supporters, as Virat was dropped by Fakhar Zaman in the same over.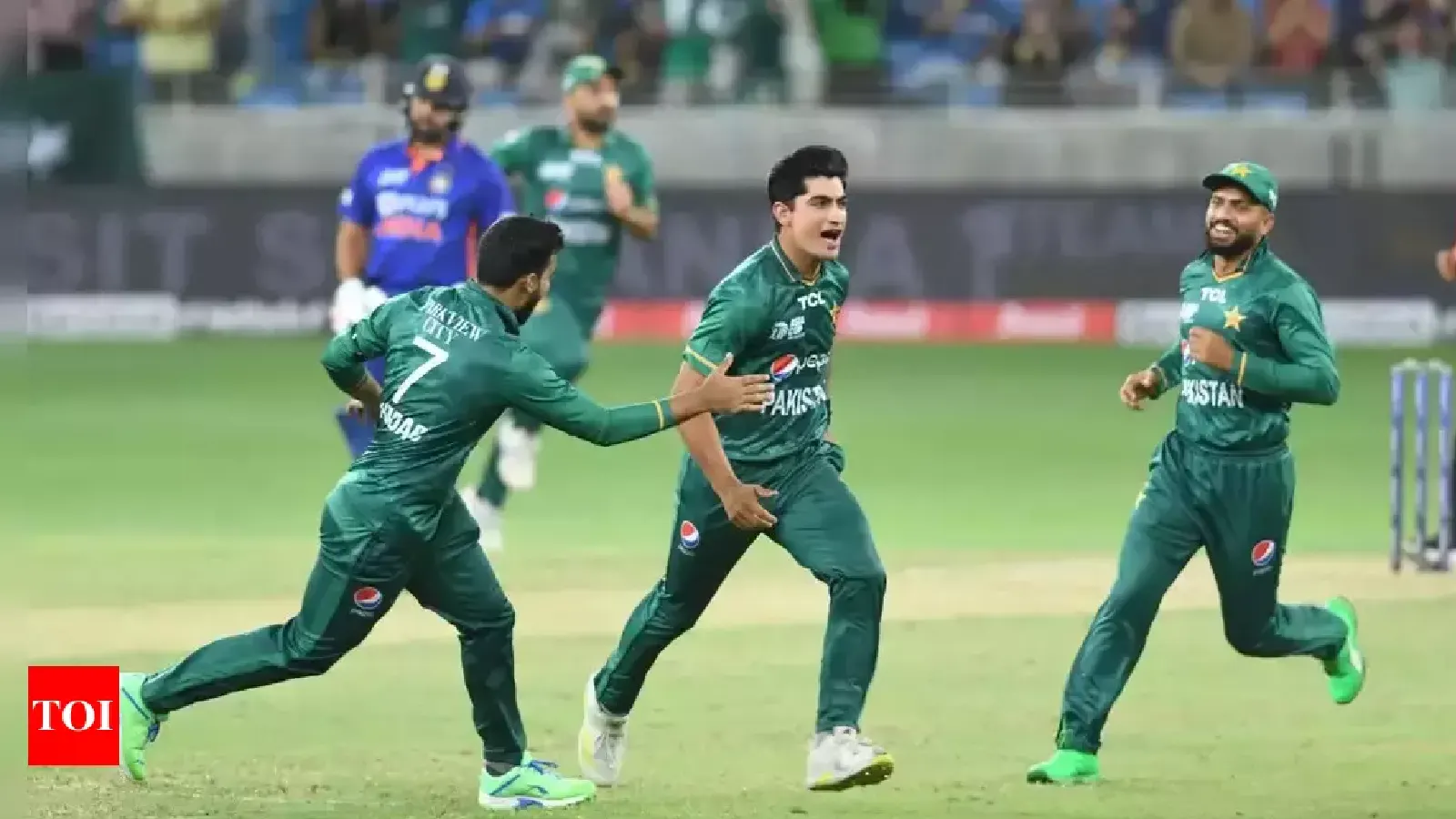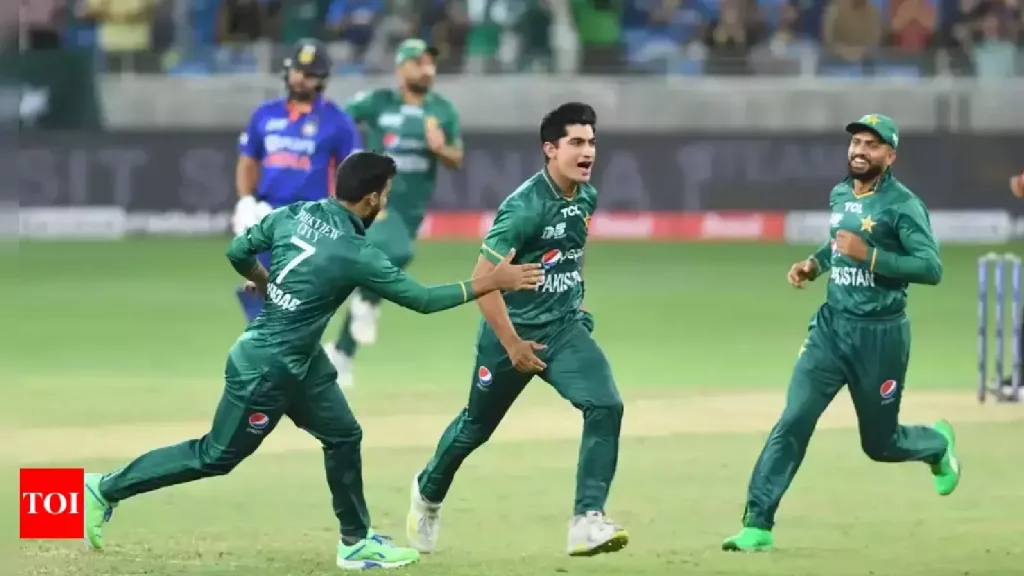 After the dangerous spell by Naseem, Virat and Rohit took their time to set
their eyes. However, Kohli steps on the accelerator as soon as he starts to
meet the ball in the middle of this bat. Smashing Dahani first and then taking
over Rauf. While Rohit stays calm and waits for the Pakistani bowlers to make
mistakes. India finished the powerplay at 38 for 1 with a decent run rate of
7.9.
Middle over Action
As soon as the powerplay ends, the Pakistan skipper brought his only spinner
into action, Shadab Khan. However, Mohammad Nawaz dismisses set Rohit after
being hit for a maximum. While we were expecting to see Surya Kumar Yadav in at
four, Ravindra Jadeja was sent. Nawaz struck again but this time dismissing the
mighty and danger-looking Virat Kohli. Nawaz after picking Rohit and Virat on
consecutive balls almost got Jadeja. Whereas in return Jadeja hits a courageous
maximum over the bowler's head.
Debutant Naseem Shah in his second spell gives the much-required
breakthrough in the face of SKY. New batter Hardik Pandya comes on the strike
and chips Shah towards the fine leg for two. Finally, finished the 15th over
with a cracking boundary in the point region.
Death overs
After 17 overs, while Hardik Pandya and Ravindra Jadeja seem to have their eyes set and feet anchored, there's a long way to go. Required 32 runs off 18 balls, and the required run rate kept going up and up to 10.7. However, Naseem Shah's freebee in the face of a no-ball and conceived a boundary off the next. And conceived a maximum off the very next. Shah finishes his wonderful spell, regardless of the much aching cramp.
Another nail-biting encounter and India needs 20 of 11 with two set batters on the crease, Pandya and Jadeja. Hardik hits a couple of consecutive much-needed boundaries off Rauf and another on the very last ball of the over. Nawaz bowling the last over had to defend in 6 balls. Nawaz timbered Jadeja on the first ball, as Jadeja tried to hit the final shot.
Hardik finishes off in style by hitting a maximum, with 2 balls to spare. Hardik you beauty. Hardik proved again that he is a big-match player. However, India's bowling performance deserves as much praise as possible. India won by 5 wickets.
Thank you for reading. Leave us a comment if you liked it.
Do follow us on Google News | Facebook | Instagram | Twitter | YouTube | LinkedIn
Have a good day ahead.🙂