India Vs Pakistan: Rohit Sharma won the toss and chose to bowl. Indian skipper used all
four his fast bowlers, including the all-round option, Hardik Pandya in the
powerplay. Variation in bowling didn't let Pakistan batters to get the much
needed momentum.
Bhuvneshwar Kumar picked the first breakthrough for India with a snorter and
dismissed dangerous-looking Babar Azam. In the first 5 overs, Pakistan had a
vague run rate of slightly over 6. Moreover, Rizwan tried taking full advantage
of Avesh Khan's nervousness about the big match. However, Avesh kept his calm
and dismissed Fakhar Zaman off his fifth ball. Pakistan finished the first
powerplay at 43 losing two important wickets.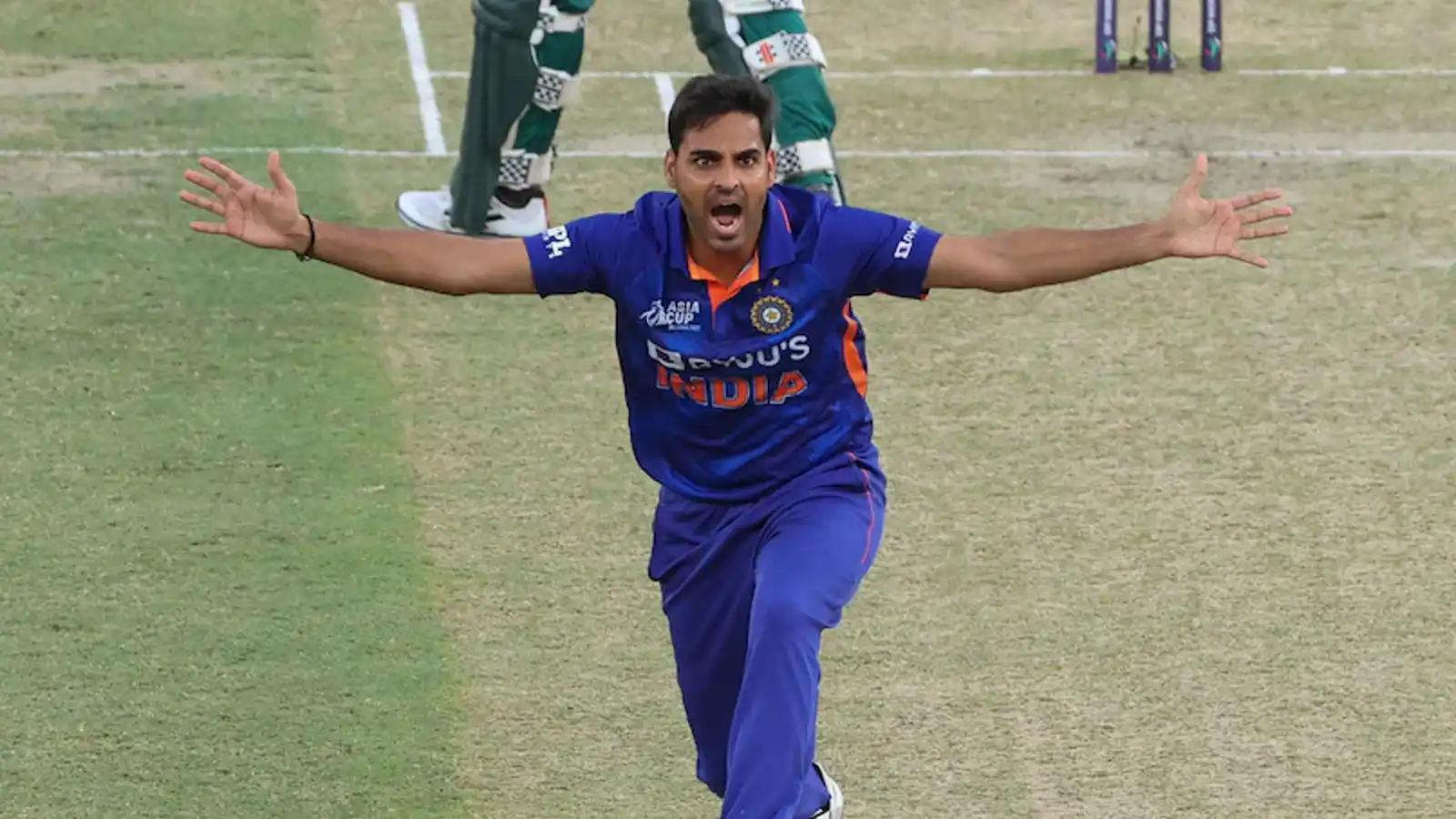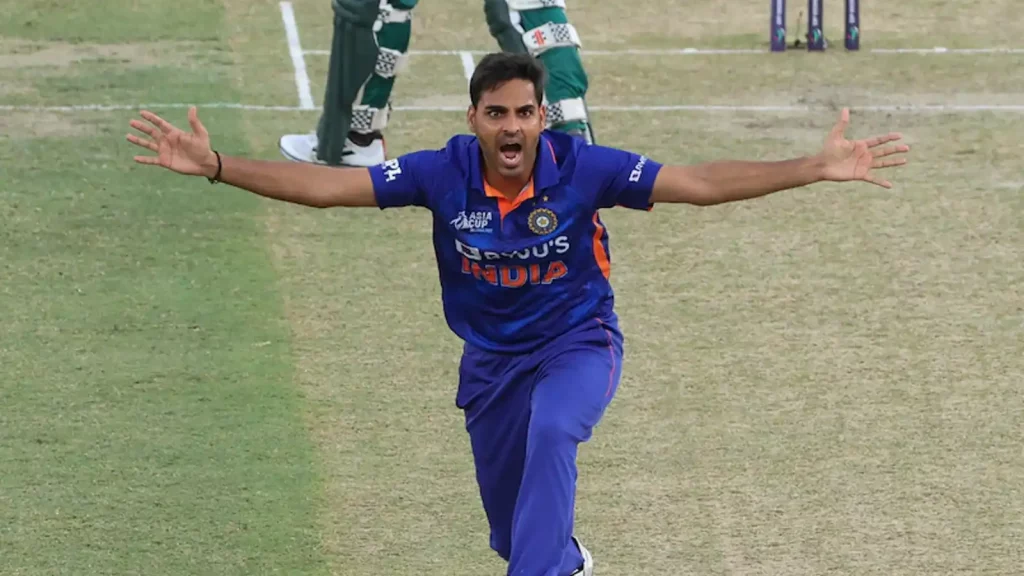 Middle Over Report
Rizwan- Iftikhar rebuilds the innings after Pakistan goes down. Not a good day for Yuzi Chahal as he conceived 32 runs in his four-over spell, and dropped a caught-and-bowl chance of set batter Iftikhar Ahmed in his 3rd. Earlier Iftikhar Ahmed had smashed Chahal for a maximum and then a boundary. Ravindra Jadeja on the other hand bowled quite economically conceiving 11 in 2 overs.
However, Hardik Pandya on the very first ball of his 3rd over gave the third set back to Pakistan and dismissed set batter, Iftikhar. Hardik Pandya's performance and fitness seem to be good news for the Indian contingent ahead of the T20 World Cup.
As soon as, Mohmmad Rizwan seem to have to anchor the innings for Pakistan, the Indian skipper got Hardik back in the action and he got rid of Rizwan as well as Khushdil in the same over, with a couple of beautiful-looking and well-directed short balls. Returning from injury Hardik seems to have an unmatched amount of energy, bowling short balls after balls constantly at an impressive speed, around 140 KM/H.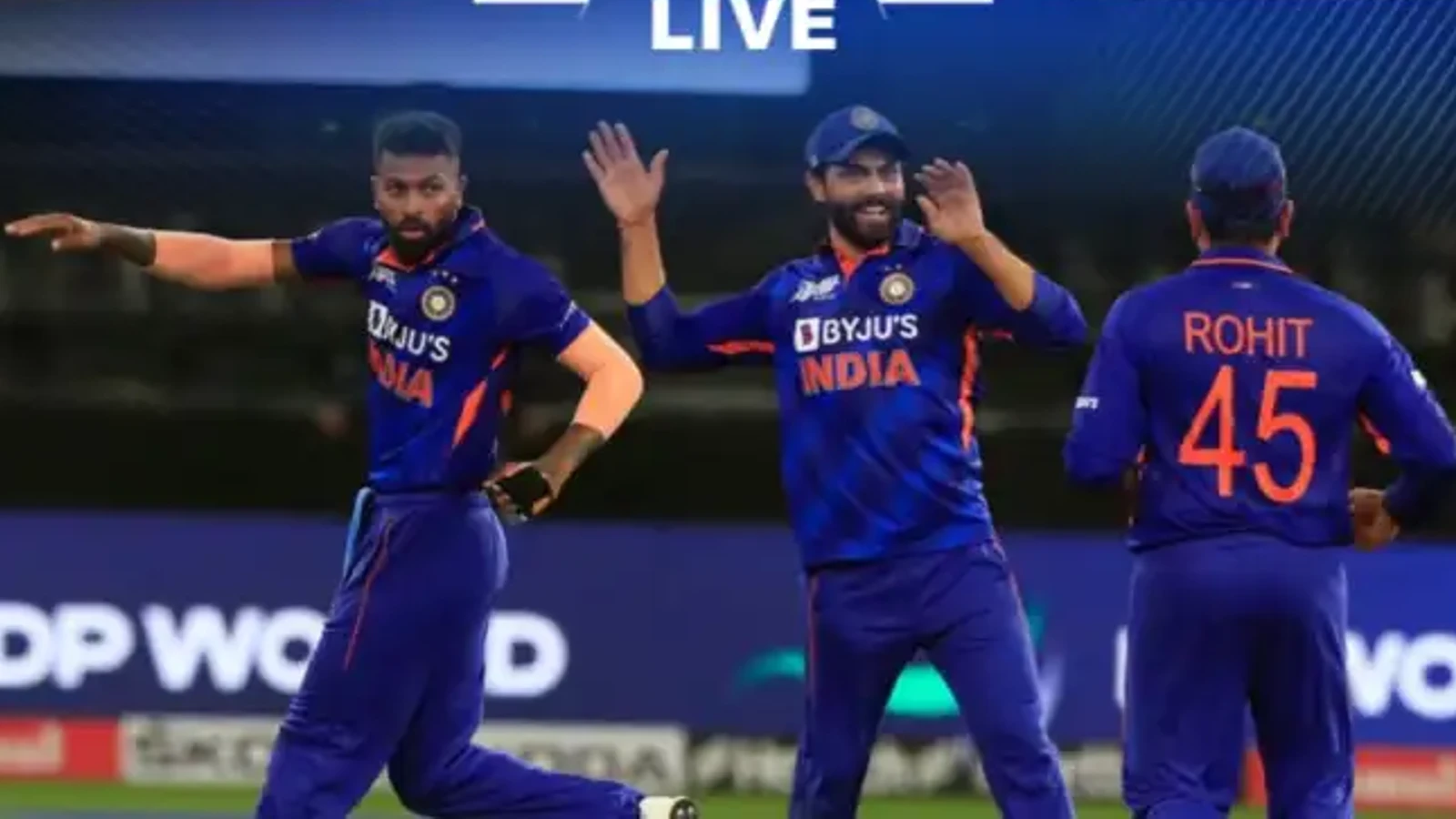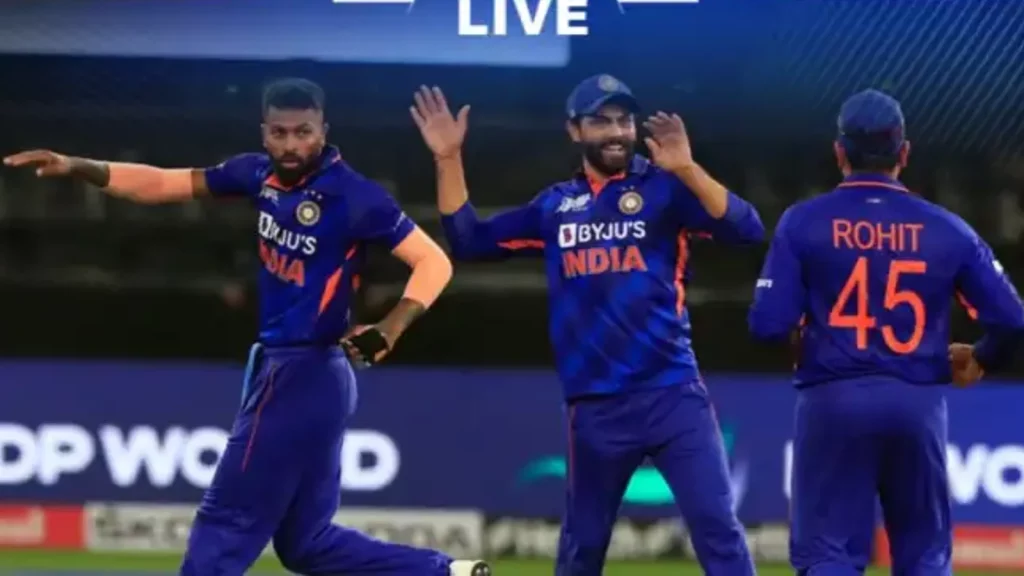 At the end of 16 overs Pakistan were at 111 for 5. Struggling and searching for a partnership.
Action in Death Overs
Bhuvneshwar coming back with his second spell got rid of Asif Ali on his 3rd ball. Arshdeep gives Pakistan the seventh blow by discharging Nawaz with another excellent and effective short ball. Next batter in line Rauf hits a boundary off Arshdeep.
Slow over rate rooted a penalty for India. Skipper was forced to keep 5 fielders inside the 30-yard circle. However, Pakistani batters could not make any use of it as Bhuvneshwar picks two in two. Both Rauf and Maseem Shah got LBW out. Bhuvneshwar Kumar on a hit-trick bowling to the number 11 batter. However, misses to take his maiden hat-trick. Dahani then gave a shock to Kumar, hitting an angry maximum off Bhuvneshwar. Finishing with his best figures for India, Bhuvneshwar picked four for 26 in 4 overs.
Arshdeep again creates an opportunity in the 19th over, for India, though the captain fails to catch it. A decent 3 balls for Pakistan in the last over. Until Shahnawaz Dahani smashed Singh over mid-wicket for a maximum. But finally Arshdeep hits the blockhole and picks the timber, dismissing Dahani.
Hence, India received a target of 148 in 20 overs. Rizwan became the highest scorer for Pakistan scoring 43 off 42. Bhuvneshwar bowled an excellent spell of 4/26 in 4. However, Hardik's 3/25 in 4 is commendable too.
India vs Pakistan: Would Pakistan's bowler be able to defend this meager target or would this be too easy for India? However, Kohli's knock will be important in his 100th T20I appearance.