In every format of cricket, the batting average is an important statistic to measure the individual performance of the batsman. In this article, we bring to you top 5 Players With Highest Average In T20 International . These five batsmen have done exceptionally well in T20Is and have managed 5 of the highest batting averages in history.
Note: We have considered only those players who have scored minimum 1000 runs in their career.
List Of Players With All Time Highest Average In T20I :
5) KL RAHUL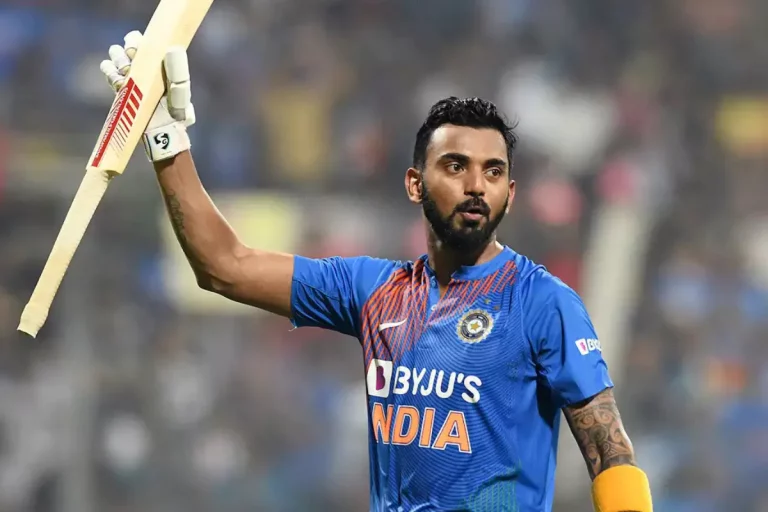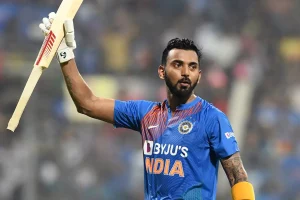 The right-handed swashbuckling wicketkeeper-batsman, KL Rahul sealed the 5th position in this list. Made his T20I debut against Zimbabwe in 2016. He has set the record for the fastest batsman to have scored centuries in all three formats in just 20 innings. In December 2019, in the first T20I match against the West Indies, Rahul scored his 1,000th run in T20I cricket.
So far he has scored 1557 runs with an average of 39.92. With his spectacular performance in the warm-up match against England, KL Rahul seals the opening slot of the Indian team. Rahul always lived up to the expectations and impressed everyone with his classic shots and wicketkeeping skills so far.
4) DAWID MALAN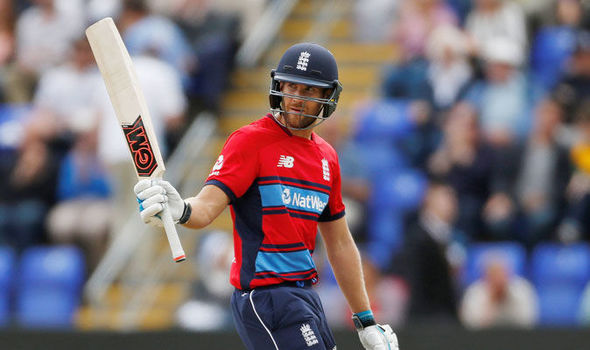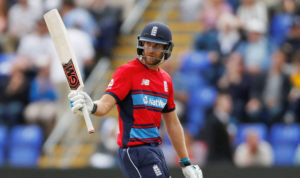 The left-handed batsman of England, Dawid Malan made a spectacular entry into the T20I by demolishing South Africa's attack by scoring 78 runs off 44 balls. So far it's the highest T20 innings ever played by an England debutant. keeping in mind Milan's serious consistency in the domestic circuit he was given the opportunity to carry the same legacy in International cricket as well.
Malan has scored 1123 runs with an average of 43.19. Malan is the fastest cricketer to reach 1000 T20I runs and has no duck in his T20I career so far. Milan has performed well throughout his T20I career and he has been ranked number 1 in ICC Men's T20I Player Ranking and ICC Men's All-Time T20I Ranking.
Also, Read – Top Five Best All-rounders in T20I History
3) BABAR AZAM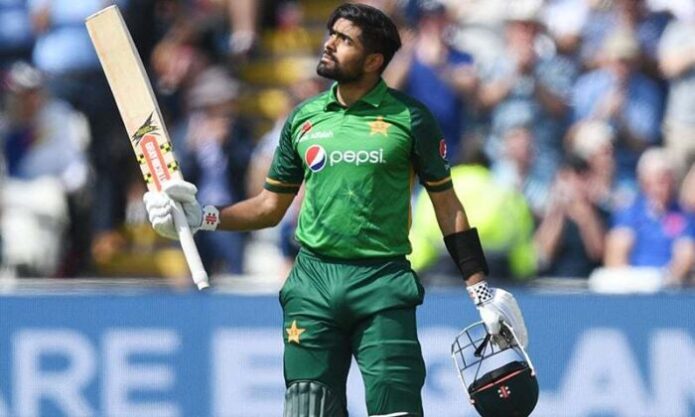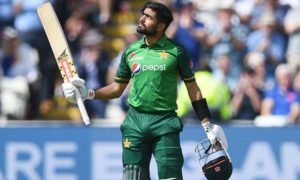 The Pakistan Cricket Team's Captain Babar Azam achieved the number three spot in this list. He was the second-highest run-scorer in 2017 T20I. So far Azam has been the mainstay of Pakistan batting since his debut in 2015. He can perform in crucial games. The sheer volume of runs he has scored is the reason for his presence on the list.
Till now Azam has scored 2204 runs with a bombastic average of 46.89. He can switch from classical batting to playing more innovative strokes and that sets him apart from other cricketers. Because of his consistent performance he has secured 2nd Rank in ICC Men's T20I player ranking.
2) MOHAMMAD RIZWAN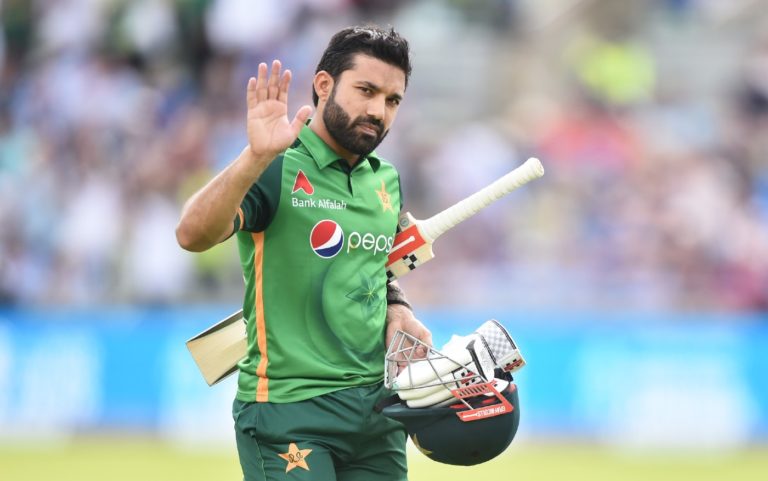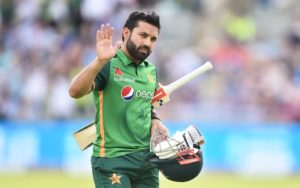 The wicketkeeper-batsman of the Pakistan team, Mohammad Rizwan stood second on this list. He made his T20I debut for Pakistan against Bangladesh in 2015.
He's a right-handed batsman who can anchor the innings. Rizwan has always rallied his nation with his consistent performances so far. So far he has scored 1065 runs with an average of 48.40. During the third T20I between Pakistan and South Africa, he along with Babe made an opening partnership of 197 runs. It is also the highest ever partnership by a pair in T20I cricket while chasing. Because of his excellent performance in the T20 format, he was named in Pakistan's squad for ICC Men's T20 World Cup 2021.
1) VIRAT KOHLI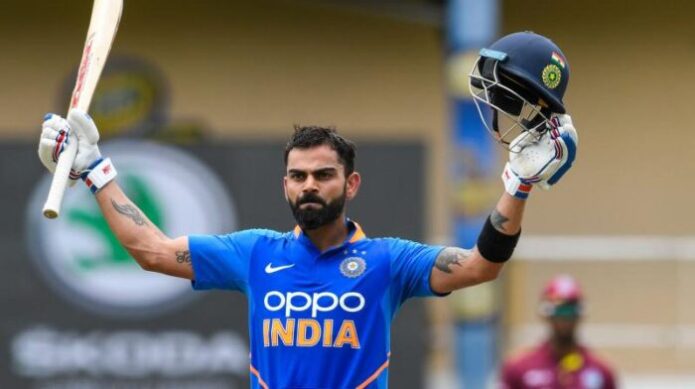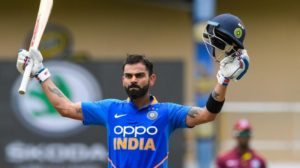 Virat Kohli is the record holder for highest batting average in T20 International Cricket. The Indian Cricket Team's Captain, popularly known as the Run Machine, Virat Kohli's ability and hunger to score daddy hundreds has taken the cricket world by storm. Kohli made his T20I debut against Zimbabwe in 2010. He scored his first T20I fifty against Sri Lanka in 2012. For his spectacular batting performance, he was named in the 'Team of the tournament' for the 2012 T20 World Cup. During South Africa's tour of India in 2015, Kohli crossed the 100 runs mark in T20I cricket and became the fastest batsman to do so. Kohli has scored 3159 runs so far with a spectacular average of 52.65. He is the new-age cricketer who is aggressive and expresses his mind on the field.
List Of Players With All Time Highest Average In T20 International
| | | | | | |
| --- | --- | --- | --- | --- | --- |
| RANK | PLAYER NAME | TEAM NAME | SPAN | RUNS | AVERAGE |
| 5 | Kl Rahul | India | 2016-2021 | 1557 | 39.92 |
| 4 | Dawid Malan | England | 2017-2021 | 1123 | 43.19 |
| 3 | Babar Azam | Pakistan | 2016-2021 | 2204 | 46.89 |
| 2 | Mohammad Rizwan | Pakistan | 2015-2021 | 1065 | 48.40 |
| 1 | Virat Kohli | India | 2010-2021 | 3159 | 52.65 |
Note: We have considered only those players who have scored more than 1000 runs in T20
Also Read – Top 5 players with All-time highest strike rate in T20I
For more interesting & unheard facts about cricket and sports, please visit thesportslite.com frequently.
Thank you for visiting. Have a good day ahead. Keep Following.