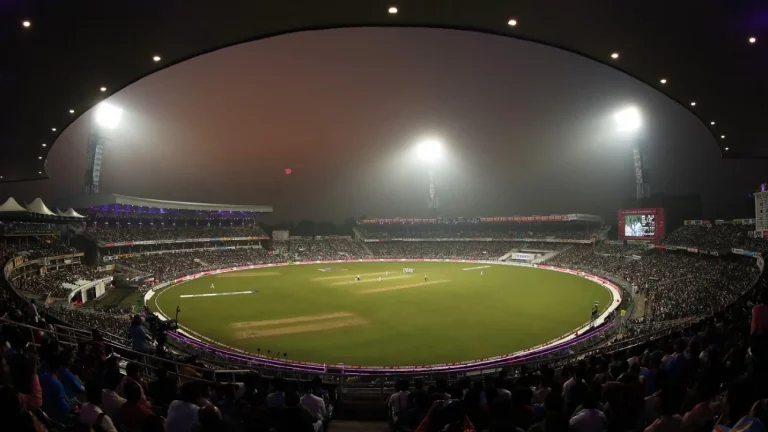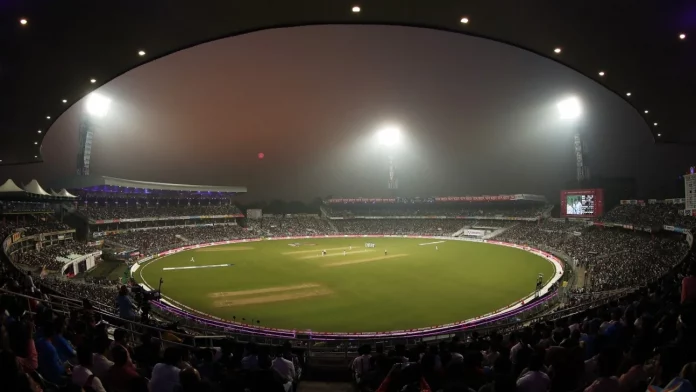 The Eden Gardens at Kolkata is one of India's oldest stadiums and premier cricket grounds. Owned by the West Bengal Cricket Association, it is the country's second-largest cricket stadium and the third-largest in the world. The Eden Gardens played host to India's first-ever day/night test match on November 22, 2019. Citing its legacy as India's first cricket stadium, it is often called "The Home of Indian Cricket" or the "Mecca of Indian Cricket". The stadium has held major global tournaments, including the World Cup, World Twenty20, and Asia Cup. After the Lord's cricket stadium, it was the second venue to hold a World Cup final in 1987. In the 1987 Cricket World Cup Final, Eden Gardens attracted a record-breaking audience of 95,000 people. So let's have a look at, Eden Gardens Stadium Seating Capacity, Location, Size, Boundary Length, Pitch Details, and Inauguration Date.
Eden Gardens Stadium Inauguration Date
The stadium was inaugurated in 1864 and got its name from "The Eden Gardens", one of Kolkata's oldest parks. After initially being named 'Auckland Circus Gardens', its name was soon changed to 'Eden Gardens', taking inspiration from the Garden of Eden in the Bible. The venue hosted its first documented Test between England and India in 1934, it's first One Day International between India and Pakistan in 1987, and it's first T20 international between India and England in 2011. The first day/night match was the Hero Cup semi-final between India and South Africa. The stadium also held the first-ever Nehru Cup matches. Also Read: Narendra Modi Stadium (Motera) Seating Capacity, Photos, Size, Cost, Boundary Length and Pitch Details
Eden Gardens Stadium Seating Capacity
The initial structure of the Eden Garden prior to 1987 could easily accommodate 40,000 people. However, after the 1987 renovation, the stadium was expanded to a seating capacity of 94,000. The press box, club house, and television infrastructure were all renovated and forty-two columns supported enormous roofs and multi-tiered covered stands. After the remodelling, not all seats were covered, and large areas remained without individual seats. However, attendance of more than 100,000 fans on match days was reported on at least six occasions prior to the year 2000.
Eden Gardens Stadium Construction Cost
Owing to its numerous renovations and early construction, the total construction cost of the Eden Gardens is estimated to be within 100-200 million.
Eden Gardens Stadium Boundary Length
The now twice-renovated cricket stadium covers a cumulative area of over 50 acres. It has 69 Meters Straight Boundary length where around 66 meters towards the on/off side of the ground. As a result, often T20 matches have an average score of more than 160 runs due to it short boundaries.
Eden Gardens Stadium Pitch Details
Kolkata Eden Gardens Stadium is a high-scoring venue. The pitch is favourable for batting, while spinners get decent help in the contests. While the initial pitch was regarded as dry and spinner friendly, in recent times it has offered a lot of help for pace bowlers as well with a tinge of grass.
However, in this IPL, the pitch at Eden Gardens tends to slow down as the game proceeds, making it difficult to bat on. Instead of trying for bold smashes right away, the batsman must take a careful approach on this surface. Batters who take time are often the ones who score most of the runs for the team.
Do You want to get Dream11 Fantasy Tips Daily? Join our Cricket Fantasy Tips Telegram Channel
Do follow us on: Google News | Facebook | Instagram | Twitter | Youtube | LinkedIn
Have a good day ahead 🙂