Jalen Hill, a former forward for the UCLA Bruin men's basketball team, passed away at the age of 22 on Tuesday night, the team announced on social media. Hill went missing while travelling in Costa Rica, and on Tuesday night, his family announced his passing on Instagram without going into greater detail.
The Condolences
The UCLA Men's Basketball program official Twitter handle posted a tweet, expressing their grief. They wrote:
Our program is deeply saddened to learn of the passing of former student-athlete Jalen Hill. We offer our most sincere condolences to his family and friends during this difficult time.
Mick Cronin, Bruins head coach also tweeted expressing his grief.
Jalen Hill: The Depression and Anxiety issues
In an Instagram video from April 2021, Hill explained why he had left the team in February of that year, claiming that he didn't want to interfere with the Bruins' NCAA Tournament run.
He said that due to his struggle with anxiety and despair, he will be giving up basketball. He said:
"I just had to distance myself because the headspace I was in, it was damaging the team. So I didn't want to restrict them from achieving their goals, too. The reason I left had nothing to do with the team or Cronin or coaches, nothing like that. Just so everybody can understand, it was me."
Also Read: Draymond Green claims referees are biased against him
The Shoplifting Incident in China
In the Instagram video, Hill said that his struggles with anxiety and depression began after his detention for stealing in China in November 2017. In an effort to spread positive sentiment about the Pac-12 Conference and its member universities through sport, UCLA and Georgia Tech have travelled to China to compete in the 2017 Pac-12 China Game.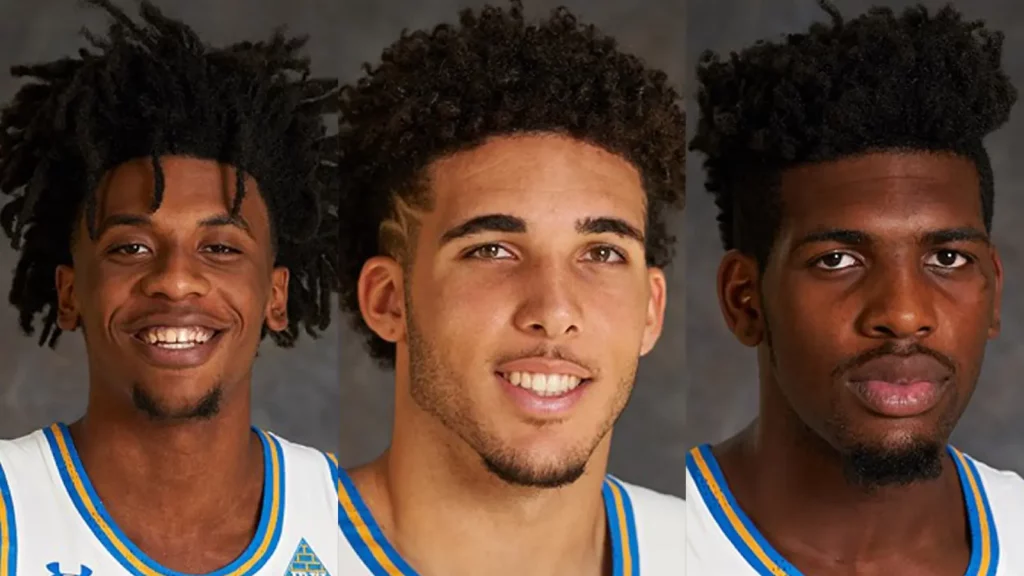 Cody Riley and LiAngelo Ball were the two Bruins players detained in connection with the incident. All three players were subject to a 2017–18 season-long suspension at UCLA.
Also Read: "You're black, you won't even get paid" Donald Sterling makes racist remarks
Jalen Hill: The Return to 2018-19 season
Hill joined the Bruins team once more for the 2018–19 campaign. Over the course of two and a half seasons, he played in 77 games for UCLA, starting 40 of them. He shot 54.6% from the field and averaged 6.5 points and 6.4 rebounds per contest.
Also Read: Michael Jordan reveals how his ex-wife dealt with his female following