Nick Kyrgios has been forced to pull out of the Japan Open just moments before taking on Taylor Fritz in the quarter-finals.
The Australian, the 2016 champion in Tokyo, had been struggling with an ongoing knee issue. He beat Poland's Kamil Majchrzak to set up the last-eight encounter with Fritz.
Nick Kyrgios believes he didn't take enough time off to recover from his knee injury and, as a result, it flared up again at the Japan Open, forcing him to pull out of the tournament on Friday.
Also read: Watch: Tennis Stars Adrian Andreev And Corentin Moutet Get Into An Ugly Physical Spat After Match
Nick Kyrgios talks about his struggles with his knee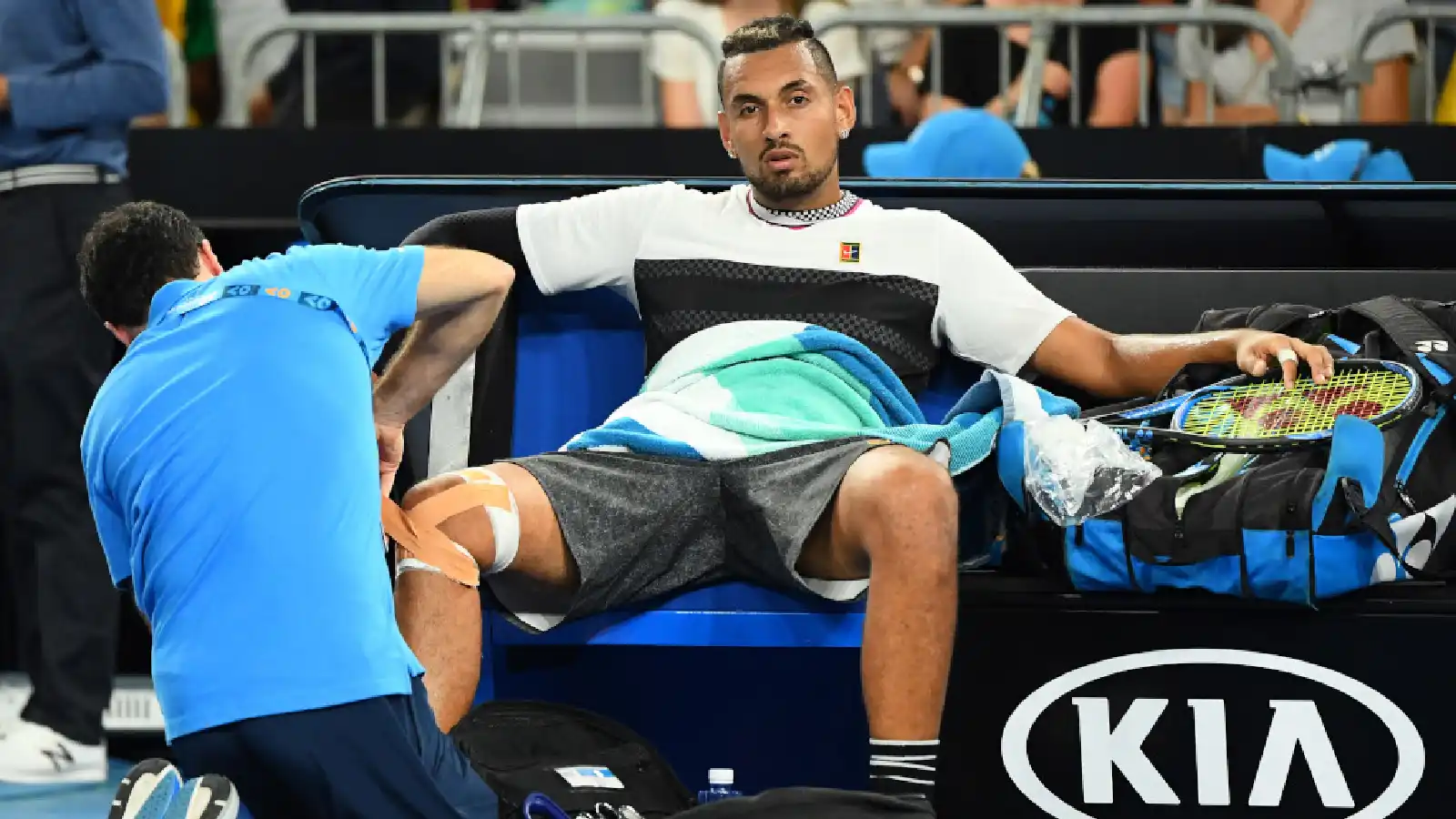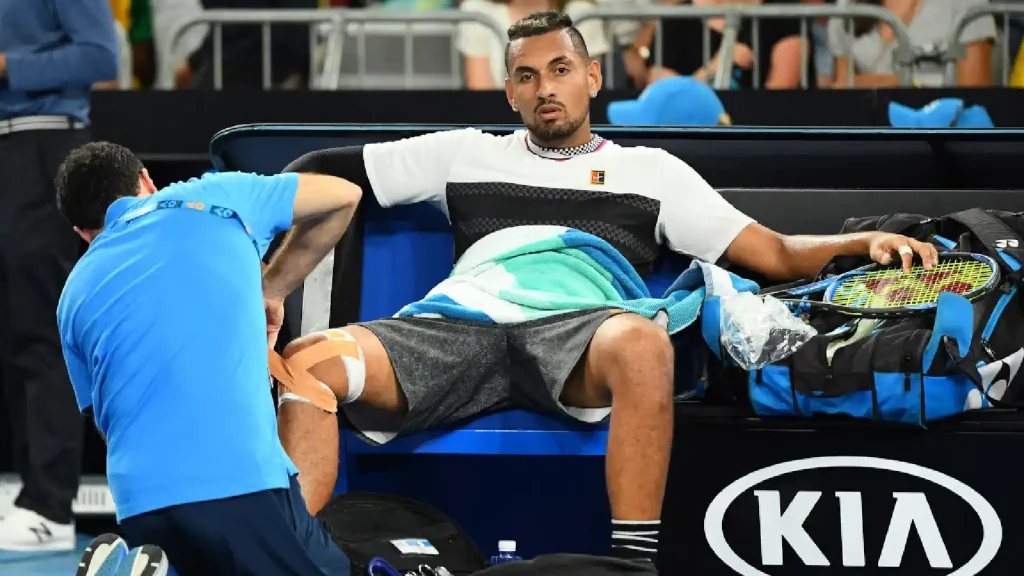 Nick Kyrgios revealed that he had been struggling with his knee for quite some time during his post-match press conference.
"It's obviously very disappointing," the Wimbledon runner-up said. "It's one of my favourite tournaments. I've had great memories here… It's heartbreaking, but I'll be here next year. That's for sure."
He added: "I've been playing amazing tennis all year and actually was dealing with a bit of a knee issue around the US Open time. I got back home and probably didn't take enough time off, to be honest. I went straight back into training."
The 27-year-old did take some positives from the week despite a frustrating end.
"It's been such an amazing week. Obviously playing four matches and winning all four, I've been feeling great," he said. "I definitely felt like I was a threat to win the tournament and go all the way in singles and doubles."
He later added: "When your body lets you down, it's not a good feeling. I know in this case it's probably overloading rather than not being fit enough.
"I think it's almost being too excited to get on the court and maybe training a little bit too much. So it's positive, but heartbreaking at the same time."
Nick Kyrgios, who won the singles trophy in 2016, had also teamed up with fellow Australian Thanasi Kokkinakis in the doubles in Tokyo and they were due to play in the semi-final against Mackenzie McDonald and Marcelo Melo later in the afternoon, but the match was also called off.
Also read: Roger Federer Latest Instagram Post Goes Viral, talks about career ending with losses