Iga Świątek, the current World Number 1 is a favourite at the Rolland Garros. But did you know that she is a cat person? Here are a few interesting facts about Iga Swiatek.
(1) Iga brings a psychologist to the tournaments
One of the permanent members of Świątek is sports psychologist Daria Abramowicz. Daria helps Iga have a positive attitude during challenging duels. She might even inspire many tennis players to keep a sports psychologist during their tournaments.
(2) Świątek is a Rafa fan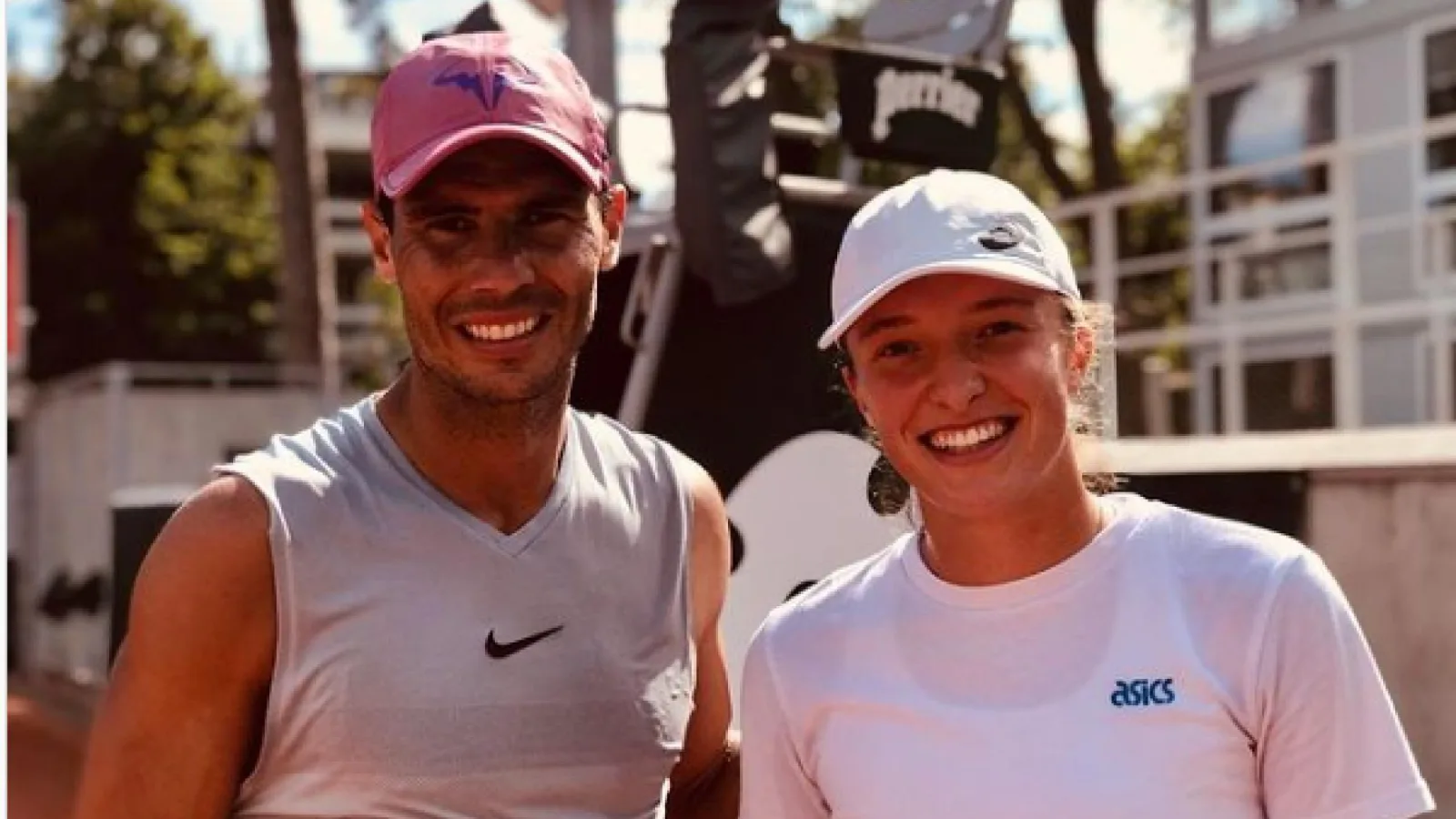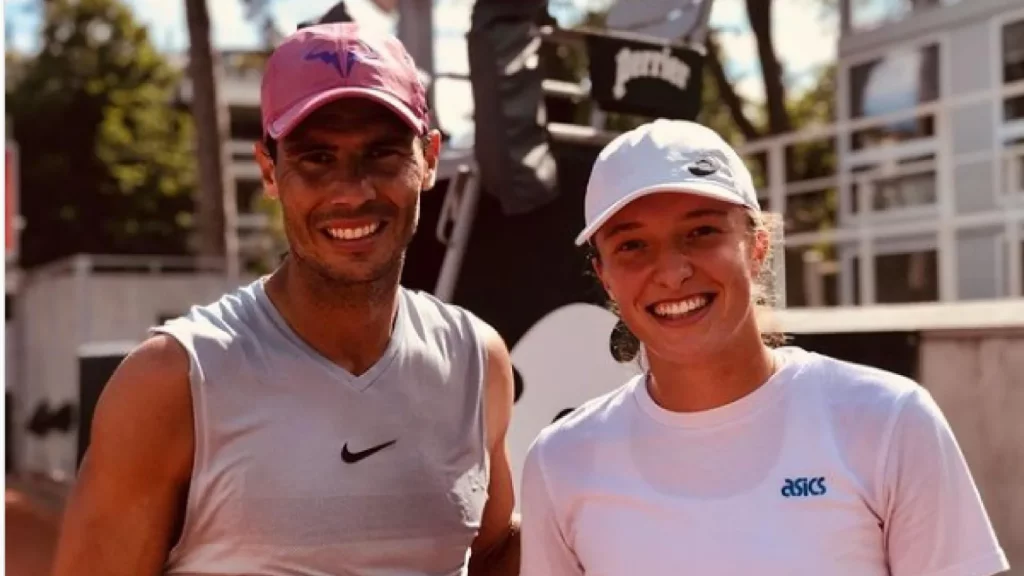 Świątek has been a Rafael Nadal fan for a long time and keeps rooting for him. One of the main reasons she likes him is his fighting spirit and playing style. She even likes and respects Roger Federer but is a bigger fan of Rafa because of his energy.
(3) Iga's dad was an Olympian
Sports is in her blood as Świątek comes from a sporting family. Her dad, Tomasz, used to be an excellent rower. He represented Poland at the Olympic Games in Seoul in 1988 in men's quadruple sculls also World Championships.
(4) Iga loves historical books
Another interesting fact about Iga is that she loves to read historical novels by Ken Follett. She even enjoyed Cathedral of the Sea by the author Ildefonso Falcones and is said to be one of her favorite books.
(5) Świątek became the first Polish player to win a Grand Slam singles title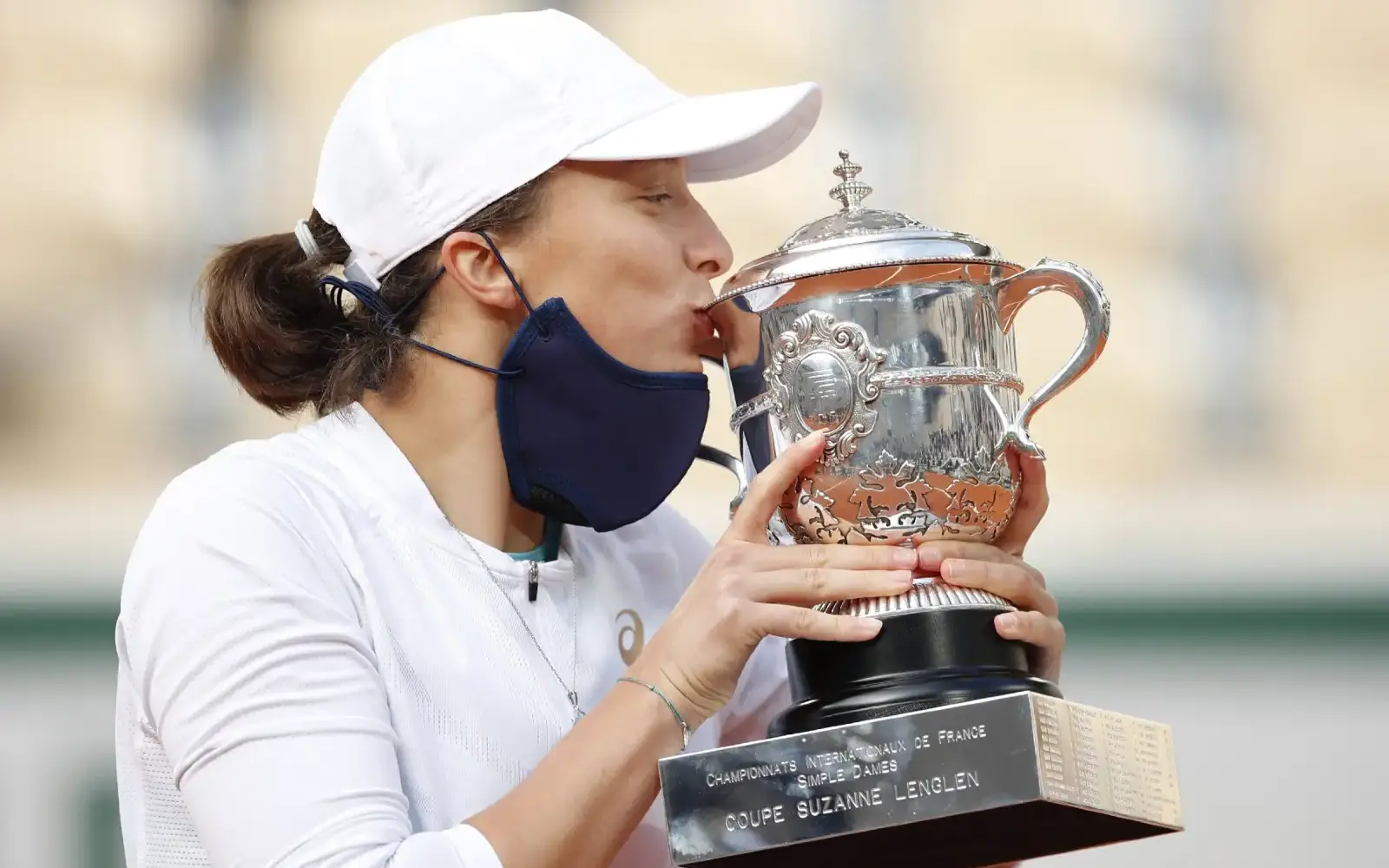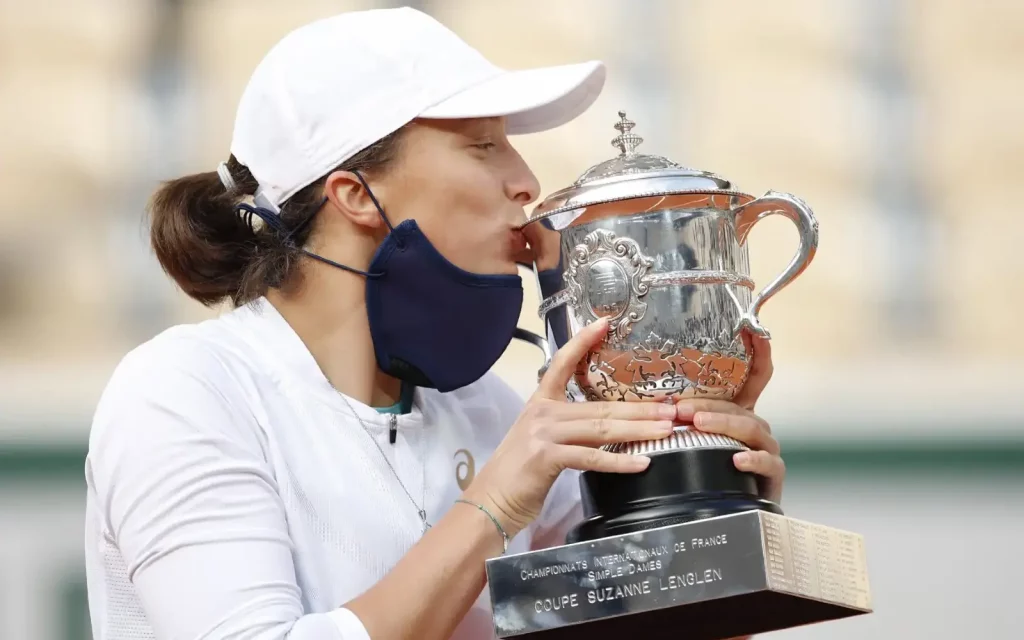 Świątek won the French Open Title in 2020 to become the first Polish player to win a Grand Slam singles title. She defeated American Tennis player Sofia Kenin in a two-set game by 6-4,6-1.
This young 20-year-old has a long way to go and will try to win the Rolland Garros again in 2022. And we as fans, can't wait to see her play and dazzle us with her forehand skills.
Also Read:- 5 Milestones Iga Swiatek achieved after winning Stuttgart Open Title