Which players have the most NBA Finals MVPs?
In the NBA, the league MVP is decided before the post season. For that reason, there is a separate MVP title given during the post season.
It is not an easy laurel to earn. Stephen Curry just bagged it for the first time in the recent season even though he has been in the Finals for four times.
Also known as the Bill Russell award, the NBA Finals MVP title was introduced in 1969, so some legends (like Bill Russell himself) have never won the award. Others, however, have won it several times.
Also read: Top 5 tallest players in NBA history
Michael Jordan: 6
1990-91, 1991-92, 1992-93, 1995-96, 1996-97,1998-99
Michael Jordan holds the record for most Finals MVPs with six, all of which were with the Chicago Bulls. If Jordan was in the finals, he won the finals. He was a perfect 6-6 in the NBA Finals and won the MVP honor all six times.
Jordan is also the only player to ever win NBA MVP, NBA Finals MVP, NBA All-Star Game MVP, NBA Defensive Player of the Year, and NBA Rookie of the year. He and Shaquille O'Neal are the only players to have won the award three years in a row.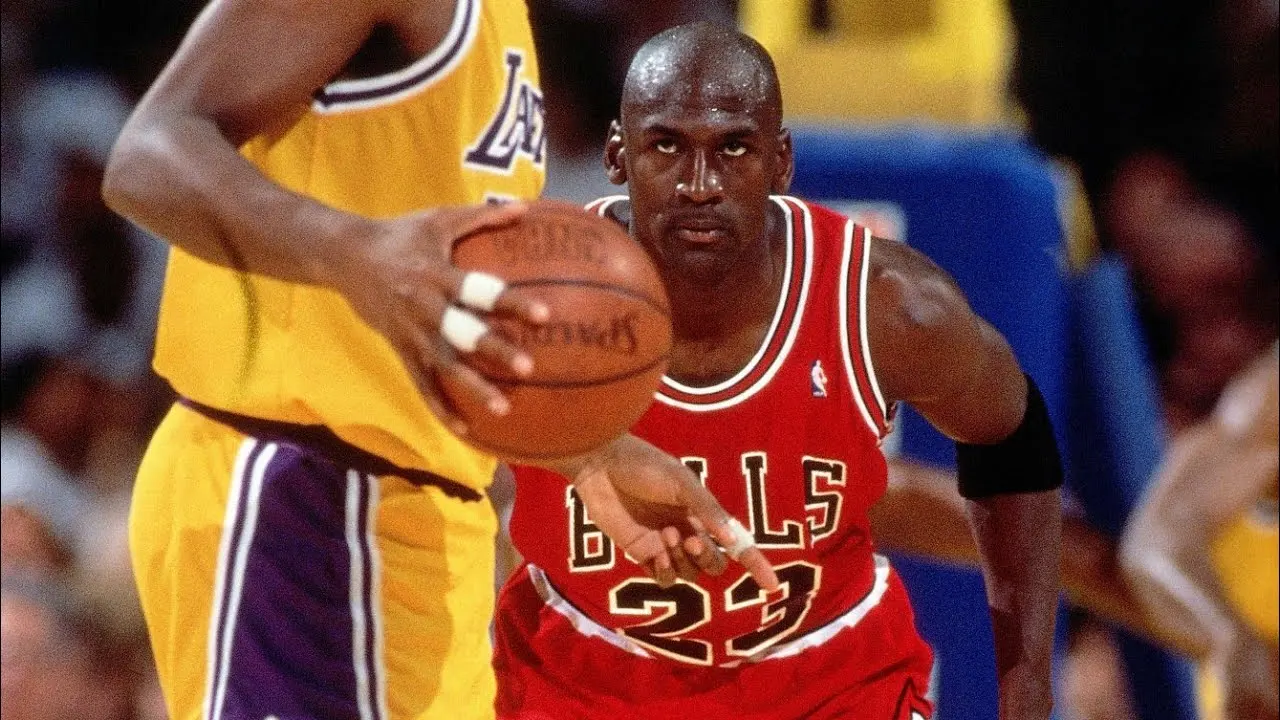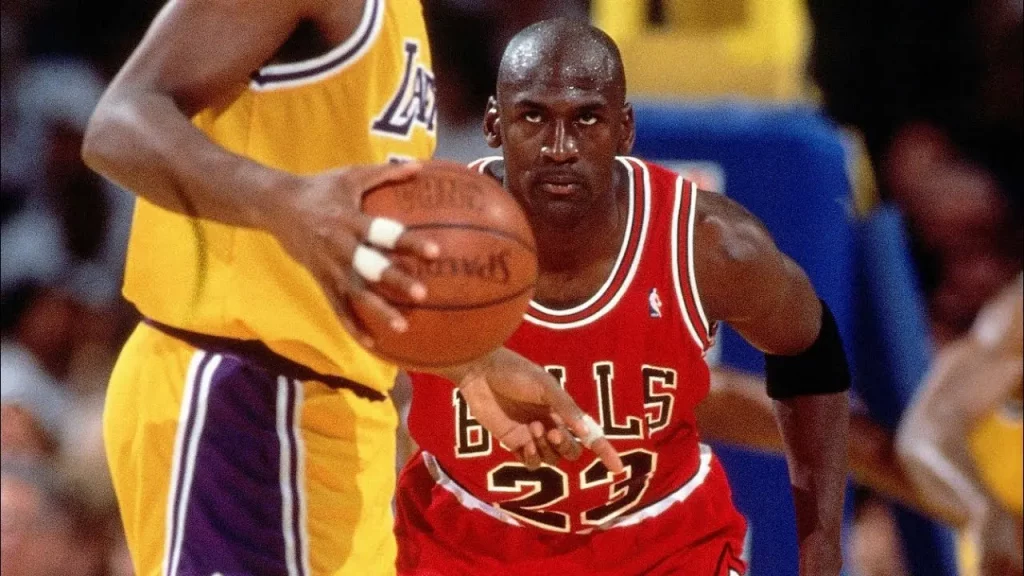 Jordan averaged 33.6 points, 6 rebounds and 6 assists in the games he played.
LeBron James: 4
2011-12, 2012-13, 2015-16, 2020-21
After Jordan is LeBron James, with four Finals MVP titles. James is the only player to ever win the award with three different teams (Cavaliers, Heat, and Lakers).
Each time he won a championship, he also won Finals MVP. James became the first player to average 25 points a season for 17 consecutive years.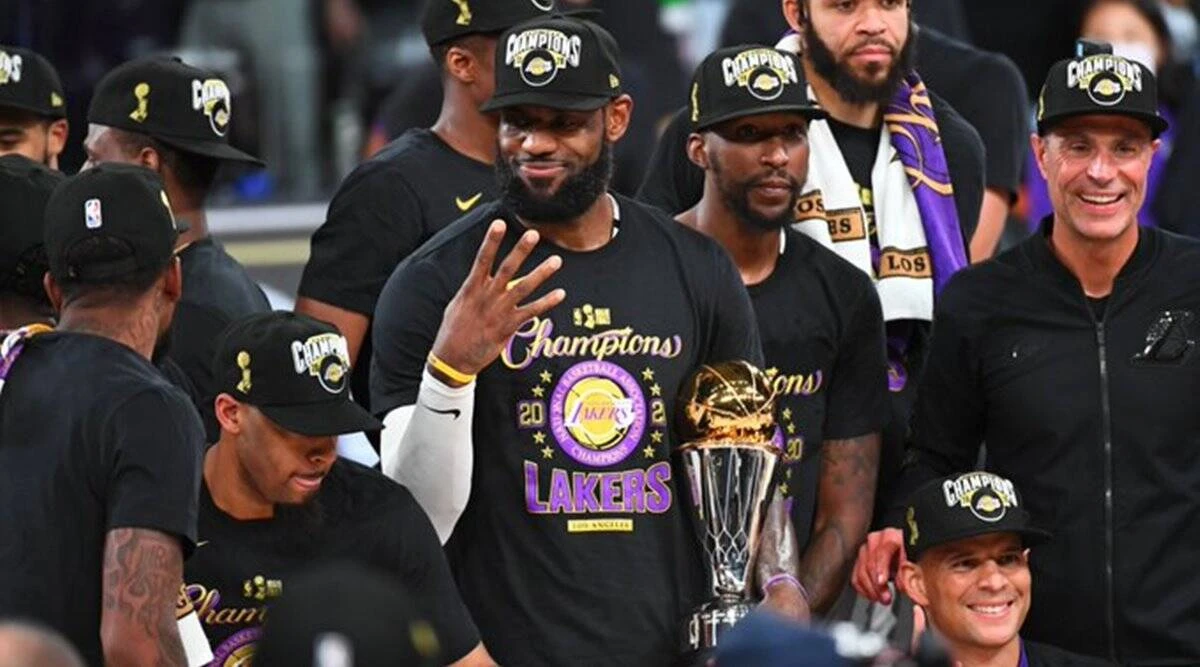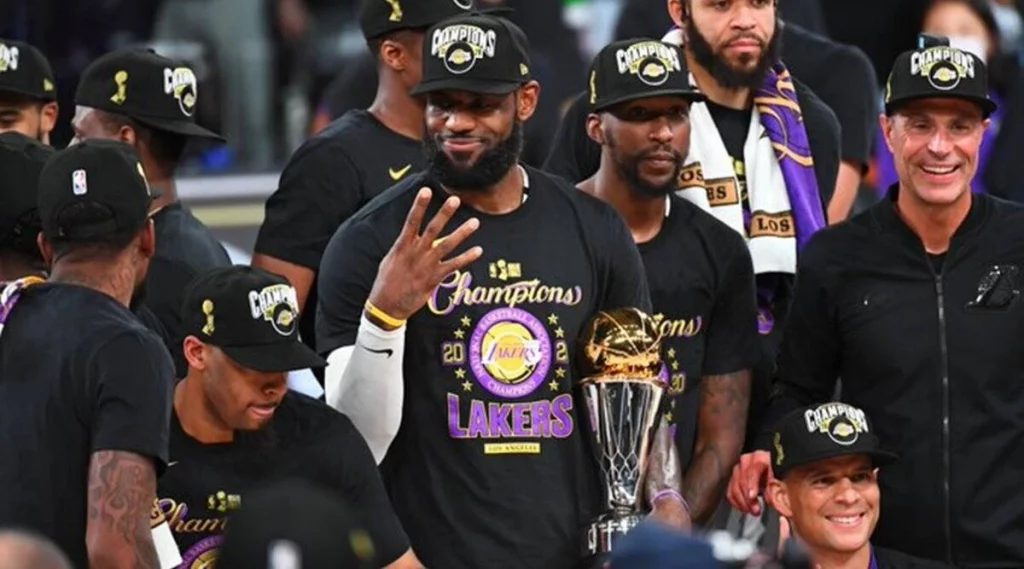 In the 55 NBA Finals he has played, LeBron has averaged 28.4 points, 10.2 rebounds and 7.8 assists.
Consider reading: Lebron James Net worth, NBA Salary, Endorsements, Houses, Cars, Charities, Etc.
Magic Johnson: 3
1979-80, 1981-82, 1986-87
Magic Johnson is one of three players to have won the NBA Finals award three times. All three times, he won it with the Lakers. 
During his time in the NBA, the Lakers point guard led the league in assists (9,921) and kept that honor until 1995.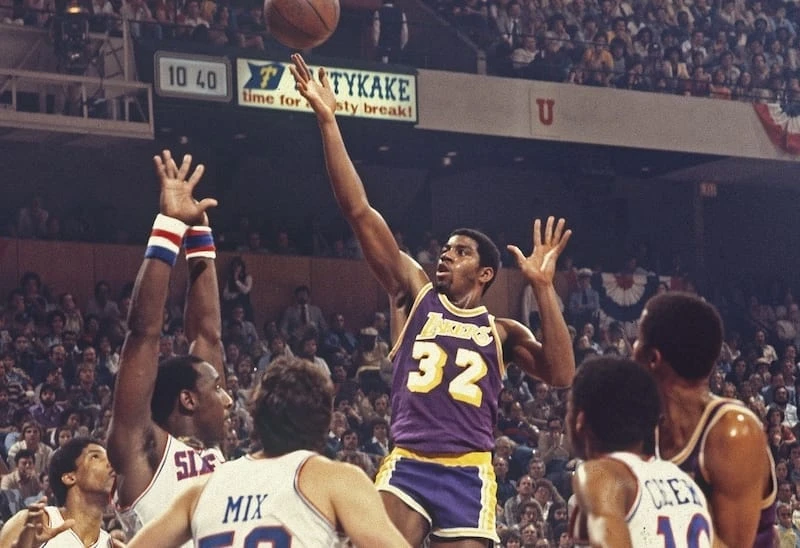 Johnson has played 50 NBA Finals, and he has recorded 19.4 points, 7.9 rebounds and 11.7 assists.
Shaquille O'Neal: 3
1999-00, 2000-01, 2001-02
Like Magic Johnson, Shaquille O'Neal won all three of his NBA Finals titles with the Lakers. In three back-to-back seasons, he took his team to the championship and won it all three times. 
He, Michael Jordan, and Willis Reed are the only players to have ever won NBA MVP, Finals MVP, and All-Star Game MVP in the same year.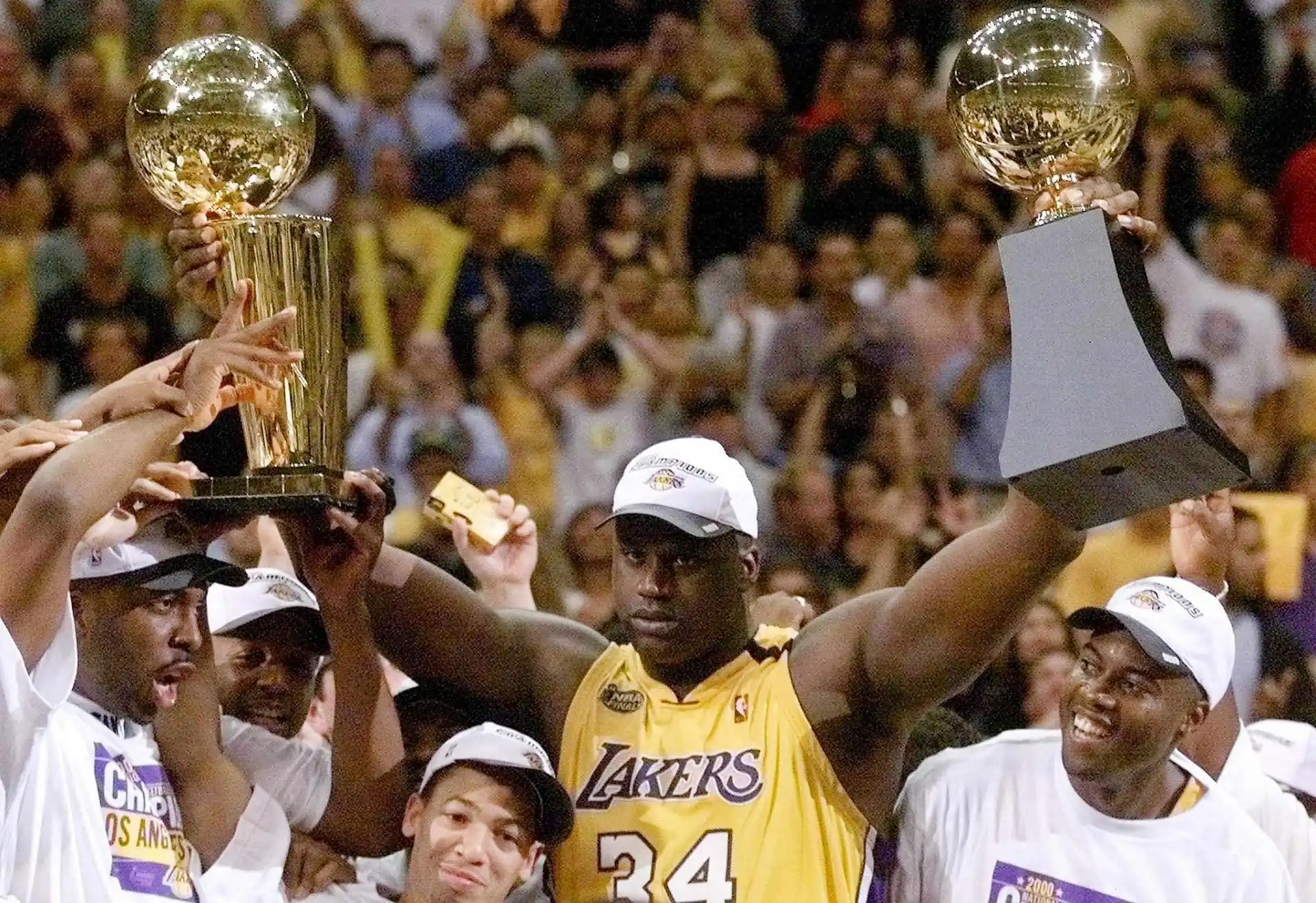 Shaq has averaged 28.8 points, 13.1 rebounds and 3.4 assists in his NBA Finals series.
Tim Duncan: 3
1998-99, 2002-03, 2004-05
Tim Duncan took his team to the championship five times and of those five, he won the Finals MVP award three times, all with the San Antonio Spurs. 
For 13 consecutive seasons, the power forward was selected to the All-NBA and All-Defensive Teams – the only player to ever do so. He still leads the league in blocks today, with 568.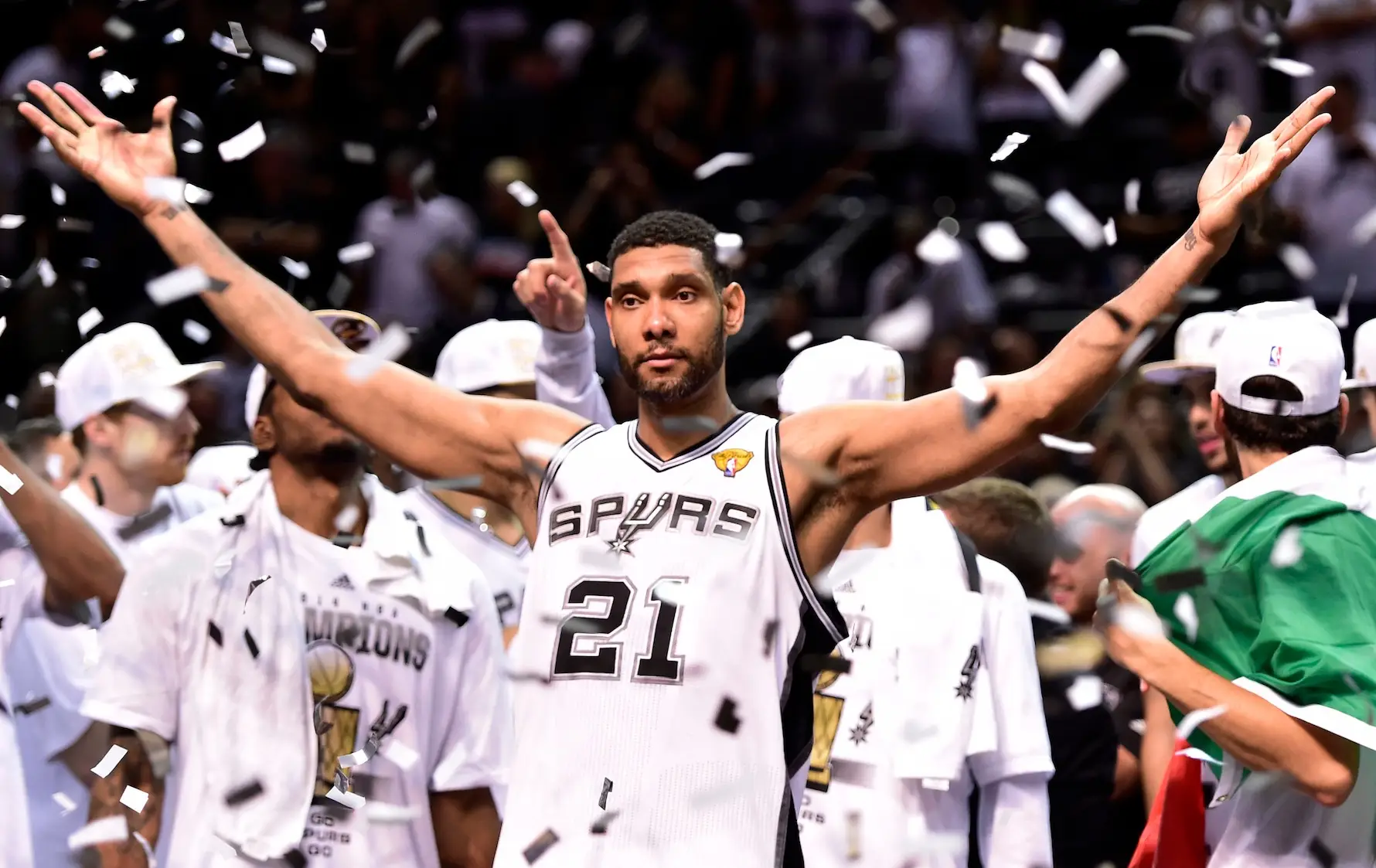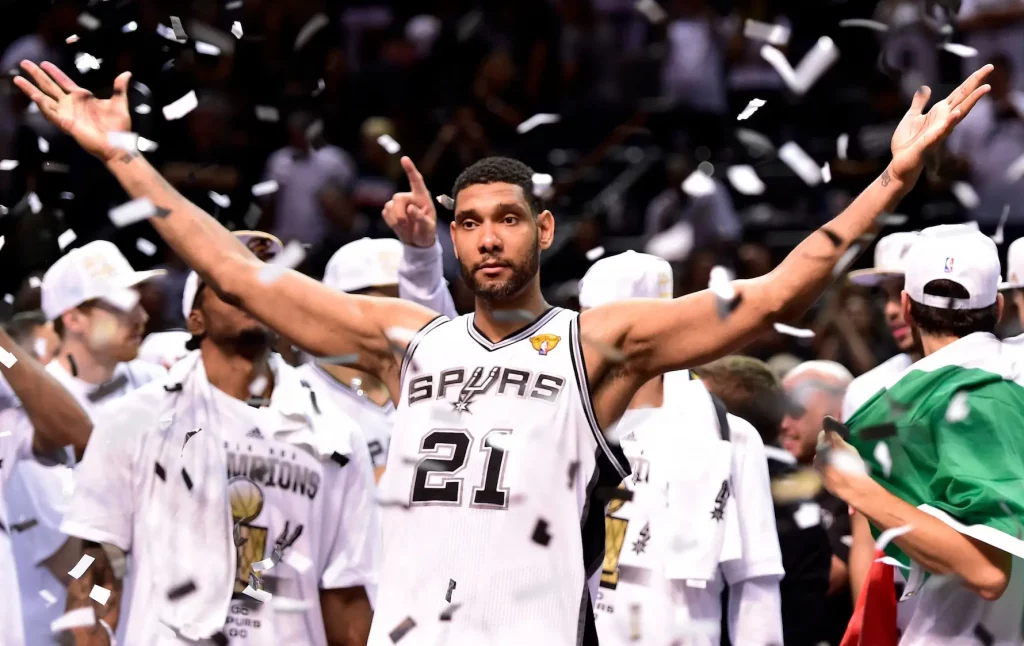 Duncan was able to record 20.8 points with a whopping 13.3 rebounds and 2.8 assists in the 34 Finals games he played.
Also read: Top 5 Richest NBA Players in the world
---