Damian Lillard, the star player of the Portland Trail Blazers, showed off his musical talents on an airplane while he was stuck there. He and his teammates created a demo rap song as the plane was stuck for seven hours due to bad weather. Despite their canceled flight, they had their vibe going as the team kept their spirits high, and Lillard led the charge with his rapping skills. Fans can even find the rap song on his Instagram as he posted the same as soon as he recorded it.
We all are well aware of the influence of hip-hop music and the top emcees of the same community over the game of basketball and the NBA itself. The league has embraced the hip-hop culture or the rap culture throughout its history, with players often walking out to hip-hop tracks during games or putting fashion to promote the brands that are associated with the roots of hip-hop. Also Read: Bucks announce the return of Meyers Leonard to the NBA two years after antisemitic slur
Damian Lillard or Dame D.O.L.L.A – The Rapper
It's not just the basketball where Lillard excels. He's had a successful music career along with basketball, releasing his first single, "Soldier in the Game" in July 2015, followed by 'The Letter O' in 2016 and 'Confirmed' the following next year.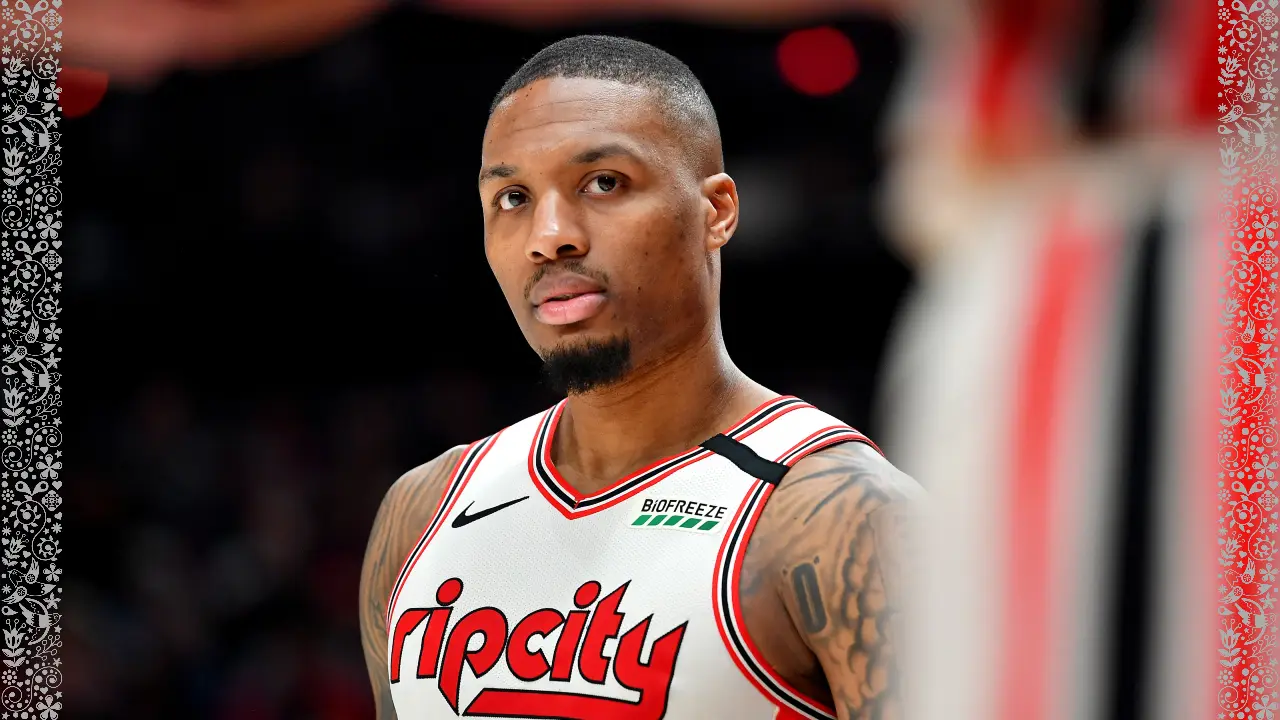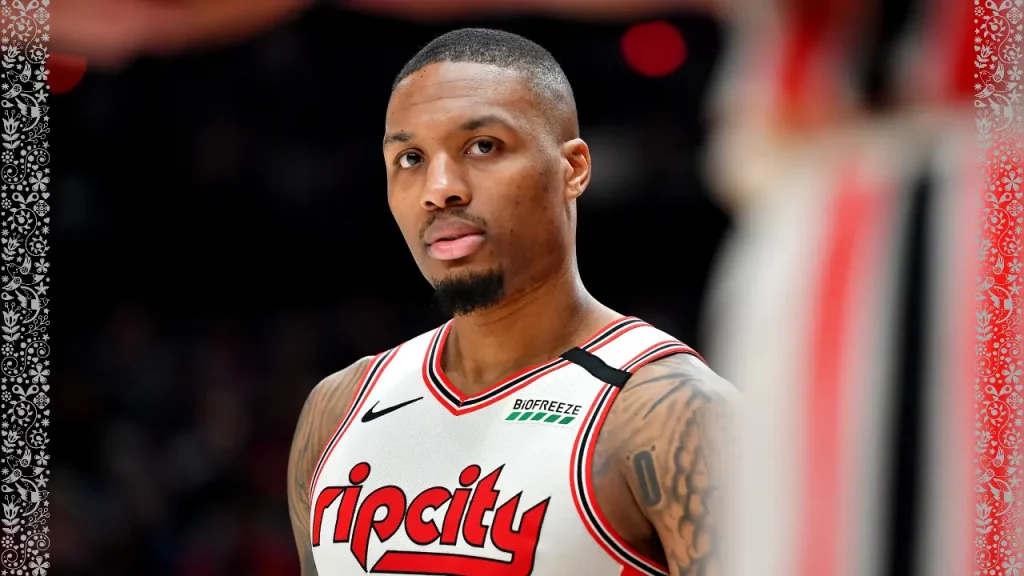 He's even showcased his musical talents in the movie 'Space Jam: A New Legacy', where he had a song called "About That Time," featuring tops G's of the hip-hop world G-Eazy, P-Lo, and White Dave. With Lillard's exceptional rapping skills, it is no doubt that he could very well make a career out of music once he's retired from the NBA or the game of basketball. Also read: Miles Bridges says "I might be back in March," in response to his NBA returning rumors
Blazers' Playoffs Aspirations
This season, Lillard and the Blazers have their eyes on the playoffs, with the star guard playing a pivotal role. He's averaging an impressive 31.4 points, 4.3 rebounds, and 7.3 assists per game which is among the top best players in the league right now. However, the Blazers are still far from the playoff dream as they are currently placed 12th in the Western Conference standings with a record of 28 wins and 30 losses.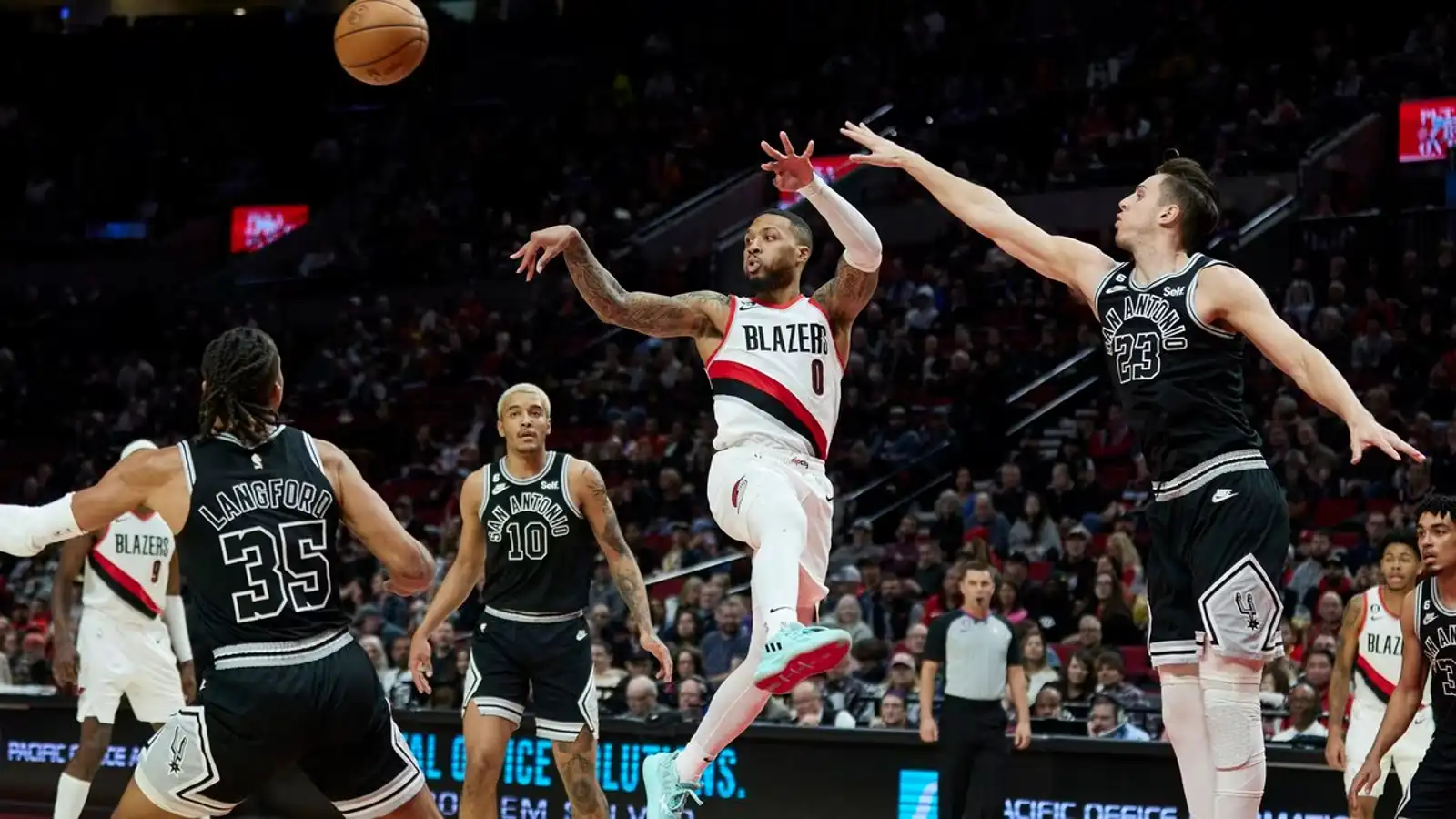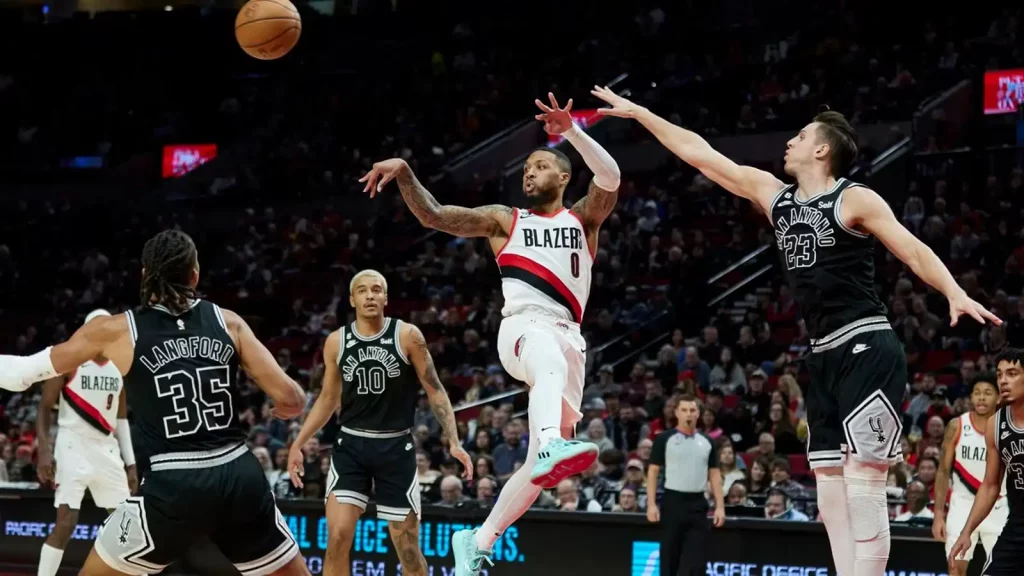 Despite the hard time they had due to the weather, Lillard and his teammates made the most of their time together. As they were able to make a rap song that surely became a relaxing fun time following the hard work they put in to compete in these games. Also Read: Victor Wembanyama appreciates LeBron giving him the title of an 'Alien'
Thank you for reading it. Leave us a comment if you liked it.
Do follow us on: Google News | Facebook | Instagram | Twitter | Youtube | LinkedIn
Have a good day ahead 🙂