Finally, the Philadelphia 76ers and Ben Simmons can put their relationship behind them. The two parties have come to a resolution over Simmons' complaint regarding the withholding of some of his past season's wages. The 76ers reportedly withheld roughly $20 million of the 26-year-$33 old's million contract as punishment for his inability to play, which was supposedly caused by mental health problems.
Philadelphia 76ers' Claim
The Philadelphia 76ers claimed Simmons' failure to show up for training camp and refusal to participate in games constituted a breach of their contract, and the two sides became increasingly hostile. Simmons and his agent Rich Paul made an open case that Simmons' mental health was what was keeping him from playing and that the NBA side, 76ers' treatment of him had only exacerbated his problems and made it harder for him to play.
Also Read: Kevin Durant tells Nets owner to trade him or fire Steve Nash, Sean Marks: Report
Agent Rich on Ben Simmons
"This is no longer about a trade, This is about finding a place where we can help Ben get back to his mental strength and get back on the floor. I want him on the floor playing the game that he loves. I want Ben on the floor whether that's in a 76ers uniform or any other uniform, that's not up to me, but I want him in a state where he can resume play. We want to cooperate and want to work him back on the floor." — Rich Paul (Simmons' Agent)
Ben Simmons filed Grievance
In April, Ben Simmons filed a grievance for almost $20 million, but it is unclear how much of that was retained. Unrelated to the grievance settlement, it's important to note that Simmons received his full pay from Brooklyn after being dealt to the Nets even though he didn't play a single game from the time of the trade until the end of the playoffs.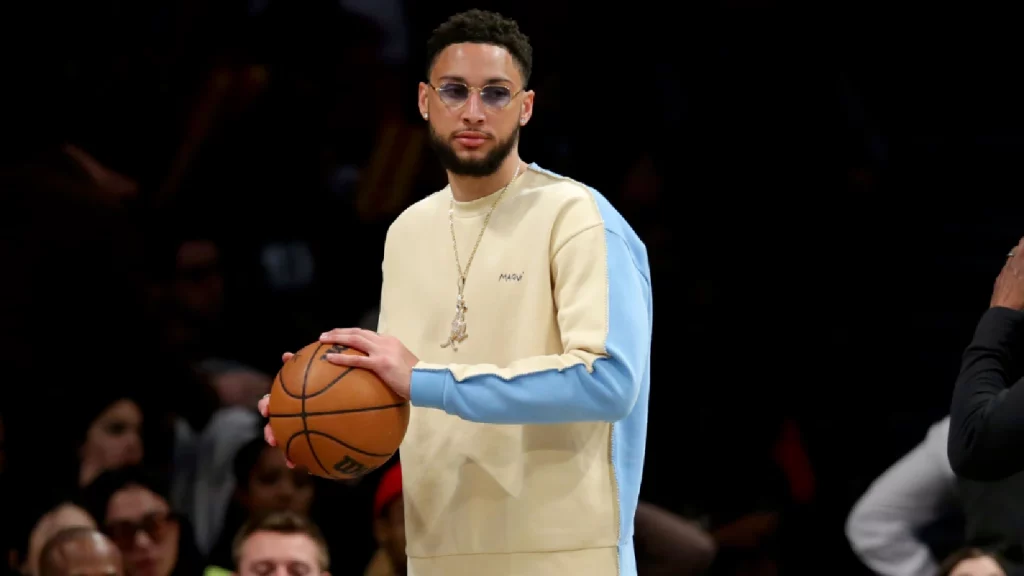 Ben Simmons' projected revenue for 2021–22 was just over $33 million. He played in 27 of the Nets' 82 regular-season games, earning him a salary of about $10,878,881. A further $23,169 was due to him for Brooklyn's first-round playoff berth under the terms of the NBA's collectively stipulated playoff fund.
Also Read: Bill Russell's number 6 jersey to be retired by all NBA teams.