NASCAR legend Jimmie Johnson has announced that he will step down from full-time racing in 2023. The seven-time NASCAR Cup winner informed his fans about his decision on Monday morning. He said:
"I've made the decision that I will not compete full-time in 2023," Johnson said.
"This was a difficult choice for me, but in my heart, I know it's the right one. I'm not exactly sure what the next chapter holds but if an opportunity comes along that makes sense, I will consider it.
"I still have a bucket list of racing events I would like to take part in."
Johnson told The Associated Press he was excited to announce "I've got a blank sheet of paper, and we can now see what opportunities exist and start making a calendar." Carvana has already told Johnson it will back whatever racing he pursues.
Jimmie Johnson on his decision to be with his family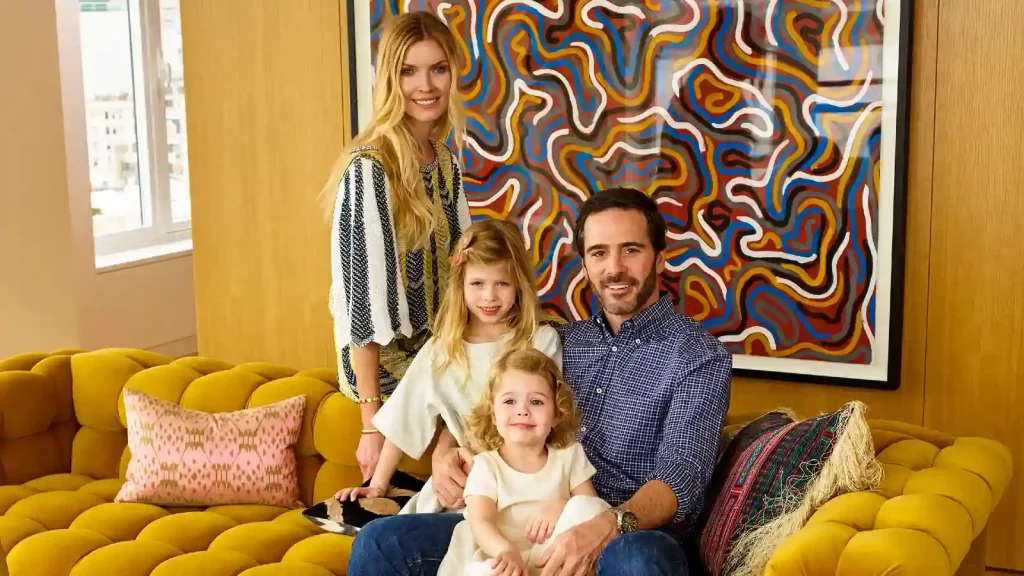 "It's been an interesting process to feel so fulfilled with the experience and then also try to make a decision," Johnson said.
"In the big scheme of things, there is so much life-planning going on with the kids. We've always had an idea of trying to live abroad for a year or two. We love Colorado and want to spend more time there, and there's just so much swirling personally and professionally that I just wanted to take some time and make the decision not on the back of a positive or negative experience on the racetrack."
Johnson confirmed his decision not to continue in a video posted on social media.
"I spent the last week-plus with my family and certainly with my thoughts, just trying to understand what my 2023 calendar might look like," he explained.
"And through that process, I'm really at a point where I'm feeling very satisfied with the accomplishments that I had in 2022 in running the full-time schedule."
Also read: John Wes Townley Wife Laura Bird's Age, Height, Bio, Kids, Instagram, Love Story, Net Worth
Johnson's drop in performance
Jimmie Johnson joined Ganassi for his debut in the season last year. He only contested the road and street course events. He added the oval rounds to his schedule this year and took his best results on those, placing fifth at Iowa and sixth at Texas. He also led two laps on his debut in the Indianapolis 500 before crashing out.

But the long-time oval racer found results harder to come by in his second season on the road and street courses. Johnson's best result away from an oval was 16th, only one place better than he managed last year. He ended the year 21st in the standings, ahead of just four other full-time drivers, while his three Ganassi teammates all finished in the top six.
Also read: Jimmie Johnson Wife Chandra Janway's Age, Height, Bio, Kids, Instagram, Love Story, Net Worth