FIFA Action against Argentina: FIFA has taken disciplinary action against Lionel Messi's world champion Argentina football team after it was claimed that some of its members behaved offensively during the FIFA World Cup 2022 final in Qatar.
The action was taken as a result of a video that mockingly requested a moment of quiet for French footballer Kylian Mbappe in a locker room by Argentine goalkeeper Emiliano Martinez, according to media sources. Another time, he showed a doll with a picture of Mbappe attached at the title parade in Buenos Aires.
Argentina Goalkeeper Emi Martinez the main Culprit
The way Emi Martinez celebrated after winning the Golden Glove Award for best goalkeeper of the competition has also drawn criticism. Many people have labelled his physical gesture as rude and a breach of the prestigious nature of the competition.
However, there is no mention of post-match celebrations in the FIFA statement on its official website. It concentrates more on what transpired in the world cup final.
"The FIFA Disciplinary Committee has opened proceedings against the Argentinian Football Association due to potential breaches of articles 11 (Offensive behaviour and violations of the principles of fair play) and 12 (Misconduct of players and officials) of the FIFA Disciplinary Code, as well as of article 44 of the FIFA World Cup Qatar 2022™ Regulations in conjunction with the Media and Marketing Regulations for the FIFA World Cup Qatar 2022™, during the Argentina v. France FIFA World Cup™ final" — Statement by FIFA
Also Read: Messi vs Ronaldo? – Al Hilal Club of Saudi Arabia is reportedly offering $350 million offer to Lionel Messi: Reports
Other Actions Taken by FIFA in FIFA World Cup 2022
The Mexican and Ecuadorian football federations were earlier fined $107,902 and $20,000 and $21,580 for violating the anti-discrimination law during world cup matches. The next match between the FIFA-affiliated teams will be played behind closed doors.
Due to a potential violation of "discrimination" and "order and safety during matches," FIFA has also filed a lawsuit against the Croatian Football Association following the match for third place in the World Cup against the Moroccan squad, which the Croats won.
Also Read: Manchester United Owners express interest in buying a team in Women's IPL
Former Aston Villa Striker defends Argentina's Emiliano Martinez against FIFA allegations
Gabriel Agbonlahor, a former Aston Villa striker and current pundit, has now debunked accusations that Martinez broke the law. in conversation with Football Insider.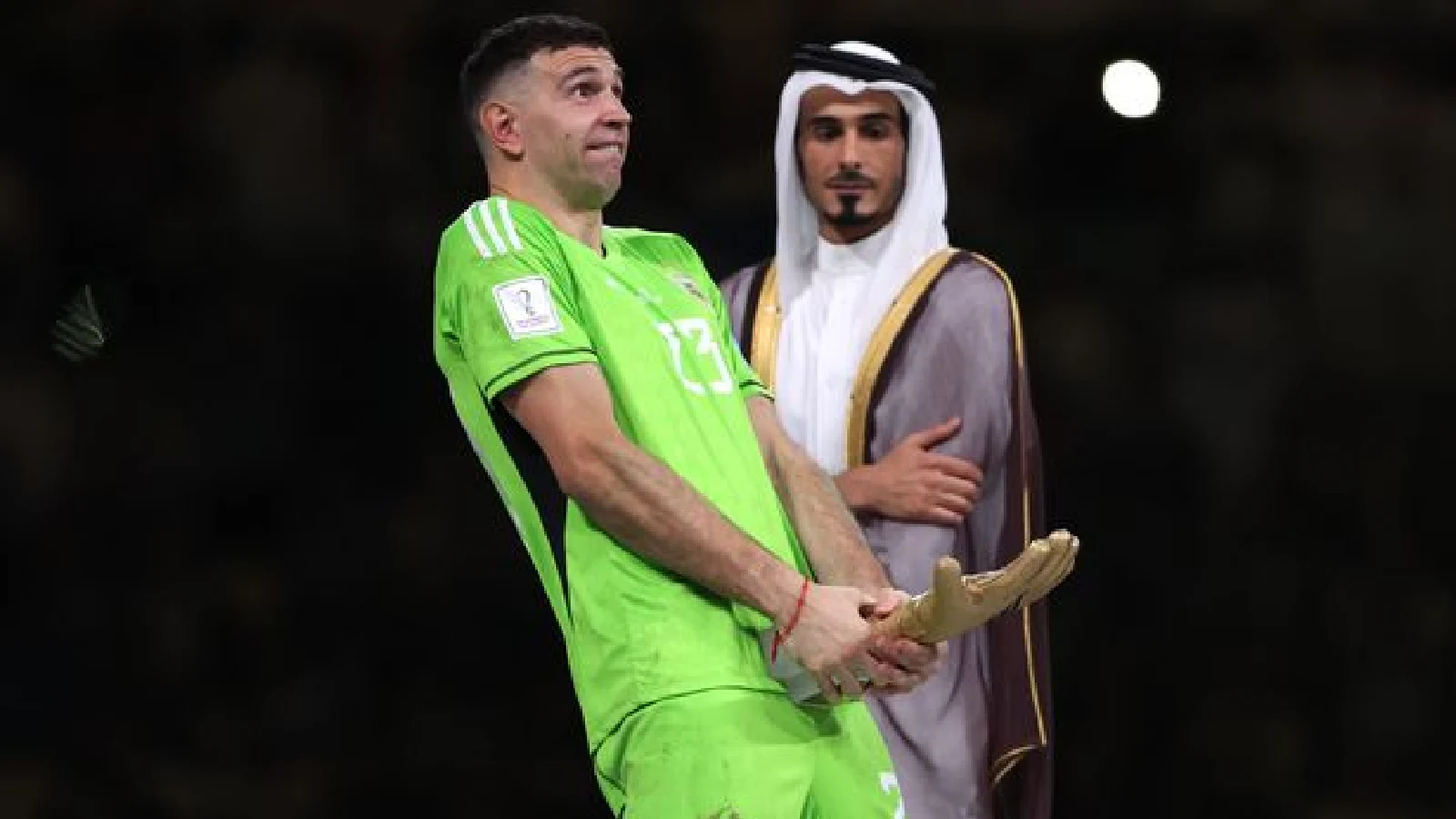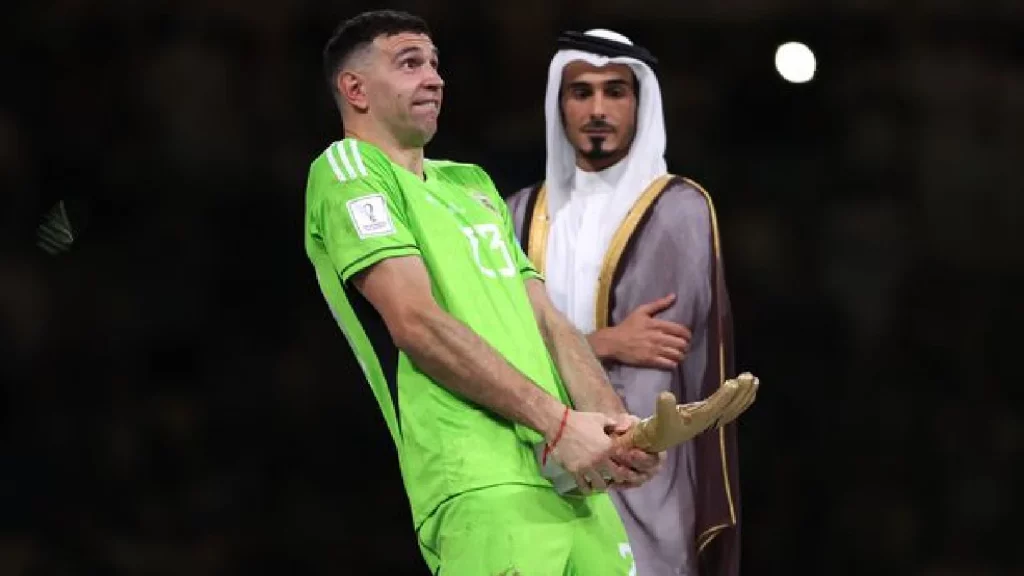 "If I was Argentinian or if I was him (Emiliano Martinez), I wouldn't care less, In a month's time, people are not going to remember his behaviour. They are going to remember that Argentina have won another World Cup. Do what you can do. It's not as if he's tampered with the penalty spot or burst the ball."
Agbonlahor admitted that Martinez's lack of sportsmanship wasn't very good. He did, however, add that the player was fervently seeking the title of world champion.
Also Read: Lionel Messi Vs Cristiano Ronaldo Head To Head