Mason Mount is one of the biggest hope of the English fans for the upcoming World Cup. The 23-year-old striker who graduated from the Blues Young Academy has been a part of Chelsea since he was six. Agile and Committed, Mason Mount is the first Chelsea Academy Graduate to make his debut and complete 50 appearances in the same season.
Mount, one of Generation Z's sought out players, has a considerable amount of ink on his body. Mount regularly tries out new looks, looking chipper in everyone. An active user of Instagram, Mount shares glimpses of his career and life quite often.
Mount and the Chelsea players frequent the London Social tattoo headed by Miles Langford for their body decorations. Mount covers them up in almost all his pictures as he uses full-sleeves and socks. Head below to scour through and learn about Mason's jaw-dropping body inks.
The UCL Trophy adorns Mount's Abdomen
"It is something that I thought of after the final. It has taken quite a long time to get the design and everything that I wanted but Miles, the tattooist, is brilliant, one of the best in the business. He did an unbelievable job with it. Obviously the stadium was Estadio do Dragao so I wanted that involved just for the memory of where we played and the atmosphere that was around the game. Having the dragon around the trophy just felt right for me. I am really happy with it and I love it."

Mason told Sky Sports when asked it's meaning and importance
Mason Mount got his first body art after the UEFA Champions League victory in 2021 for the Blues. Mount who was in stellar form the season provided the assist for the single goal that proved golden. The dragon surrounding the trophy is a callback to the stadium in which Chelsea defeated Manchester City 1-0, Estadio do Dragao.
Mason Mount got a thing for Latin
Mason has two tattoos that have roots in Latin. Etched across his back is the Latin phrase "Inopinatum Expectos" and in his right calves is "Per Aspera Ad Astra". The Latin phrase on his back means "Expect the Unexpected", something Mason picked up in his career in football. He has had good and bad unexpected moments in his 23 years on this earth.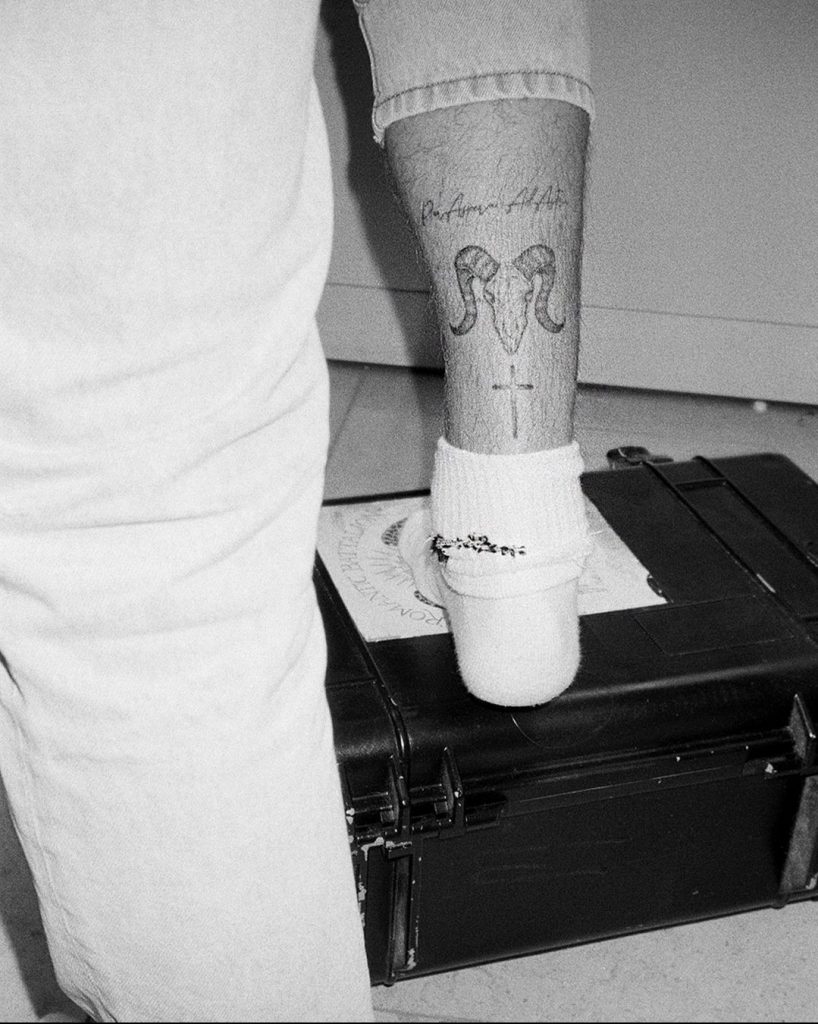 The Latin phrase Per Aspera Ad Astra means "through hardships to the stars". Beneath the phrase is his zodiac sign. Mason belongs to the Capricorn zodiac represented by the two-horned goat. In addition to the horned goat, he has a cross near his ankles.
Mason Mount pays homage to his hometown, Portsmouth
Mason Mount was born in Portsmouth, Hampshire. He played for both Pompey and Chelsea in his young days training aggressively. His father says that his Purbrook Park son has a bit of Portsmouth aggression in him.
Located on the southern coast of Hampshire, Portsmouth is the most densely populated city in the United Kingdom. Known for its rich naval history, Portsmouth boasts notable residents throughout the course. HMS Victory is a signage and revered symbol of this beautiful coastal wonder. The royal ship, now laid, is known as the battleship of Lord Nelson at the Battle of Trafalgar.
HMS Victory is not the only ink on his right arm
Mason has much more to his right arm than his homage to Pompey. He has his birth year etched on the back of his right bicep. Above it is two hung-up boxing gloves.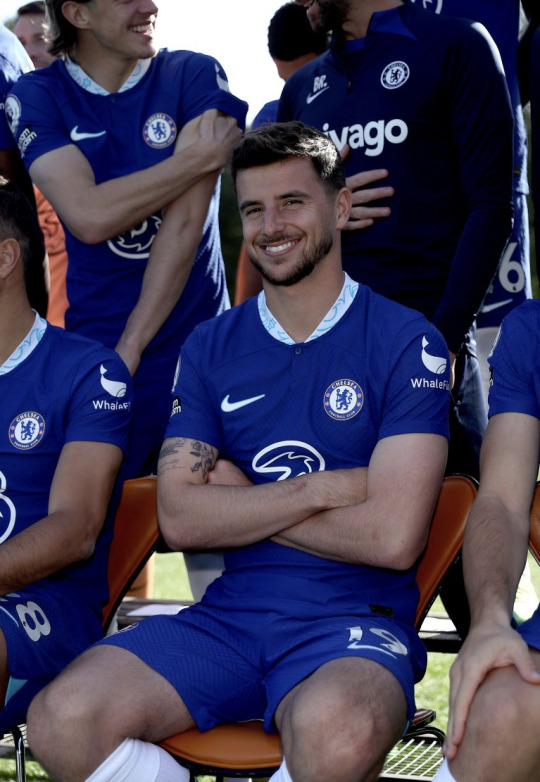 Recently, he added a "sword pierced into a crown" near the gloves and 1999. The tattoo though we have no accurate meaning, we figure it's memorabilia of victory. When we see a tattoo of the distinction, it is said to be a reminder of how far we have come. Mason Mount has come far. He is playing in his favorite club, won the Champions League and other titles. He reached the finals of the Euro and is a sure call-up to the World Cup.
Mount is a huge family guy and he has the perfect tattoo for them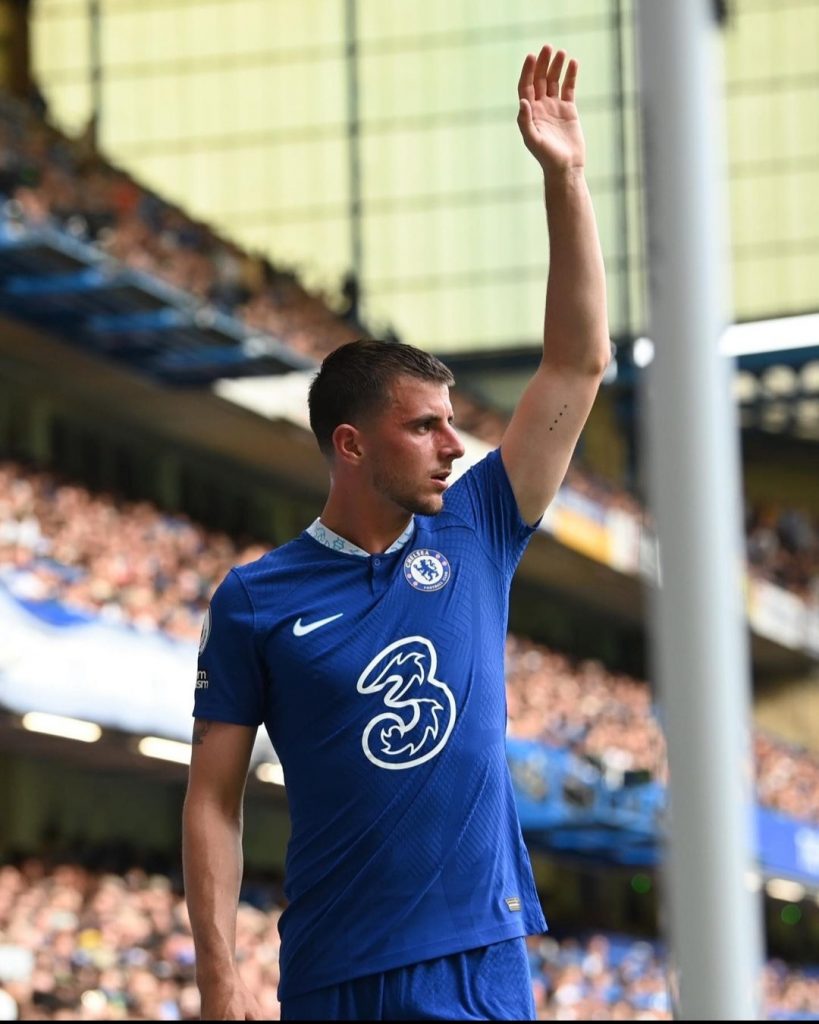 Mason born to Tony and Debbie Mount is a huge family person. He has three half-siblings, Stacy Muchmore, Jasmine Benham, and Lewis. Mase is very much close with Jasmine and Lewis and is very devoted to Summer, Jasmine's daughter. He has a lot of pictures on his Instagram featuring his niece. The tattoo is dedicated to three of them, with the empty circle representing him.
The boxing gloves on his right arm are also a representation of his familial connection. The gloves are for his grandfather who apparently had a mean hook. He has also a stargazer lily, his grandmom's favorite flower, and a pair of cherubs. The cherubs are memorabilia of his grandparents' wedding cake which had a pair of angels. Mason revealed the new information to Tatler Magazine where he adorns the cover with model Emilia Boateng.
Also Read: FIFA World Cup 2022: Ecuador Full Fixtures, Tickets, Day, Timings, Groups, Venue, Live Streaming, and other details
For more news and information on the FIFA World Cup 2022, Keep reading The SportsLite
Do follow us on: Google News | Facebook | Instagram | Twitter | Youtube | LinkedIn
Have a good day ahead 🙂