The ball-tampering saga had created a lot of mayhem in the world of cricket. The two great batsmen were involved in it, Steve Smith and David Warner. Smith took all the responsibility as a captain and both accepted all the punishments.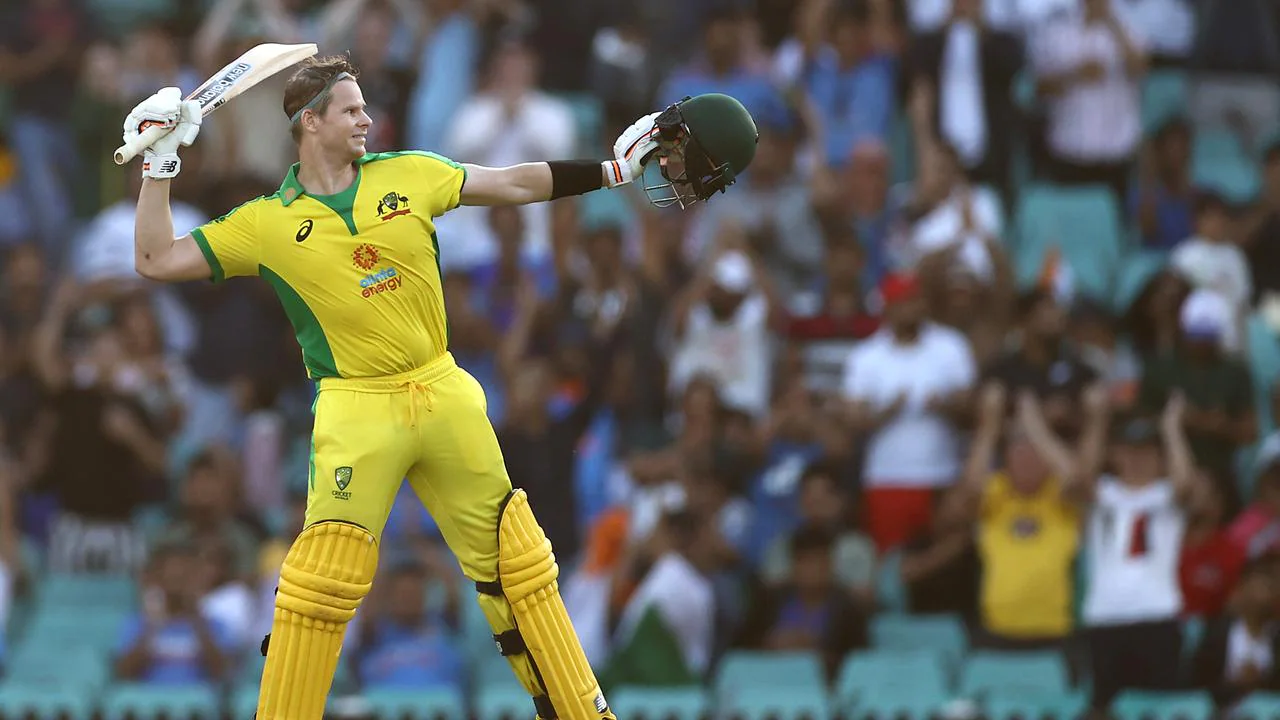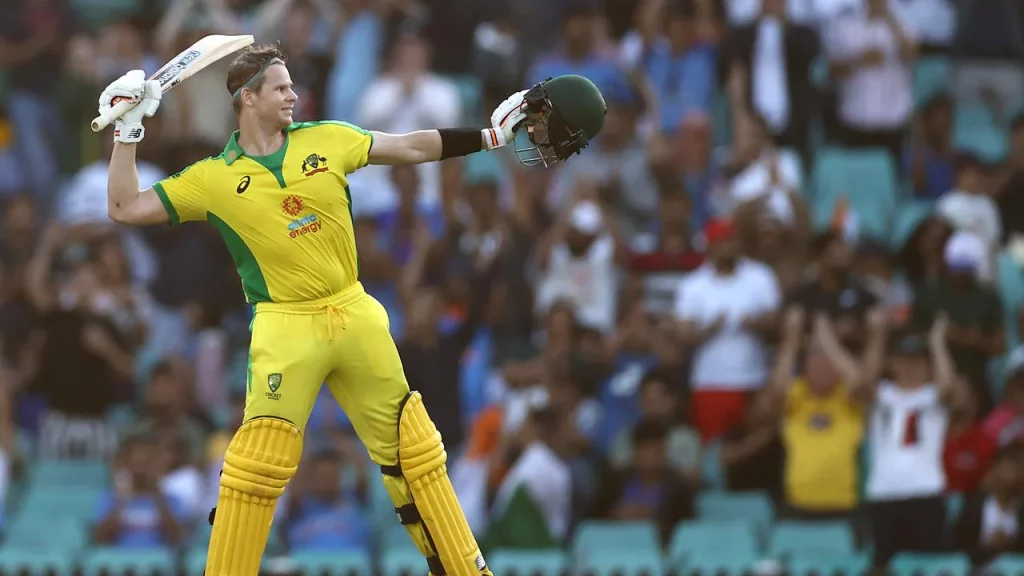 A tough time
ICC banned them for a few Tests, Australia banned them for a year, and the BCCI banned them from playing that particular season of IPL, they were in misery. They cried in the press conference, Warner was spotted shadow batting in the streets of Australia, they worked for charity, on a construction site. They did everything to get absolution.
That moment of Steve Smith
After the long one year of the ban, they got the chance to wear that Baggy Green once again, in the match against the arch-rivals England in the Ashes.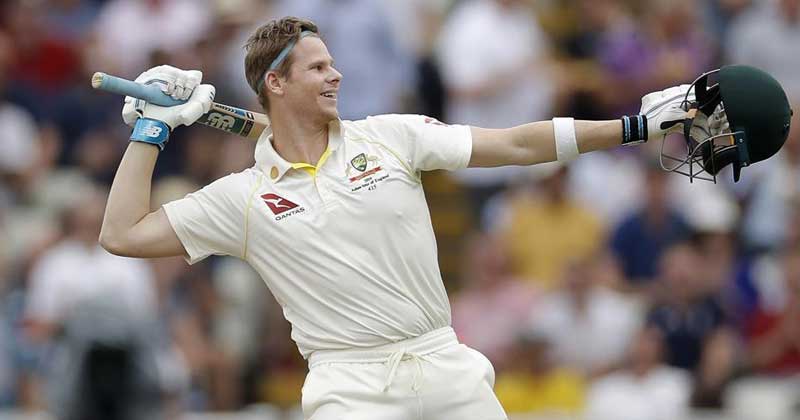 The occasion could not have been better for Smith to show the world who was the boss. The match was from 1st August to 5th August 2019.
When going gets tough, tough gets going
The two early wickets brought Steve Smith onto the crease. There were boos, abuses, slandering from the English crowd. The crowd was venomous towards Smith. Though it only made Steven Smith tougher and tougher. Amazingly, he played without any signs of rustiness to his game. The resolute Steve Smith played the way he plays, some unorthodox shots, maniacal behavior with the bat, typical smith movements, excellent running between the wickets, everything about his batting was ticked in that Test match.
Also Read: Who won most Ballon D'or: Messi or Ronaldo
He went on to score 144(219). The century moment was more of a relief for him than joy.
Wait, the story doesn't end here. He again scored 142 in the second innings. He became 5th Aussie to score twin centuries in the Ashes Tests.
Australia won the game by 251 runs and took the lead in the Ashes Series.
Courage and audacity of Steve Smith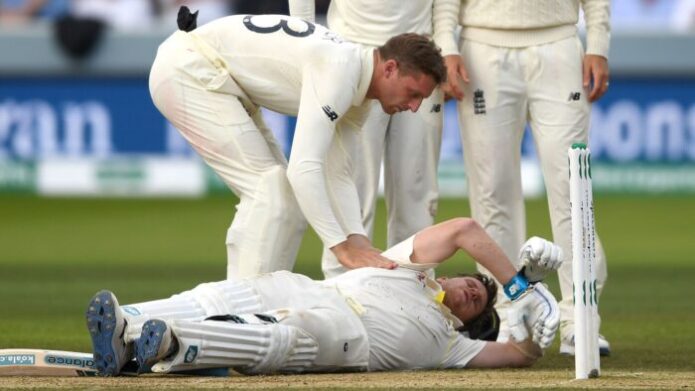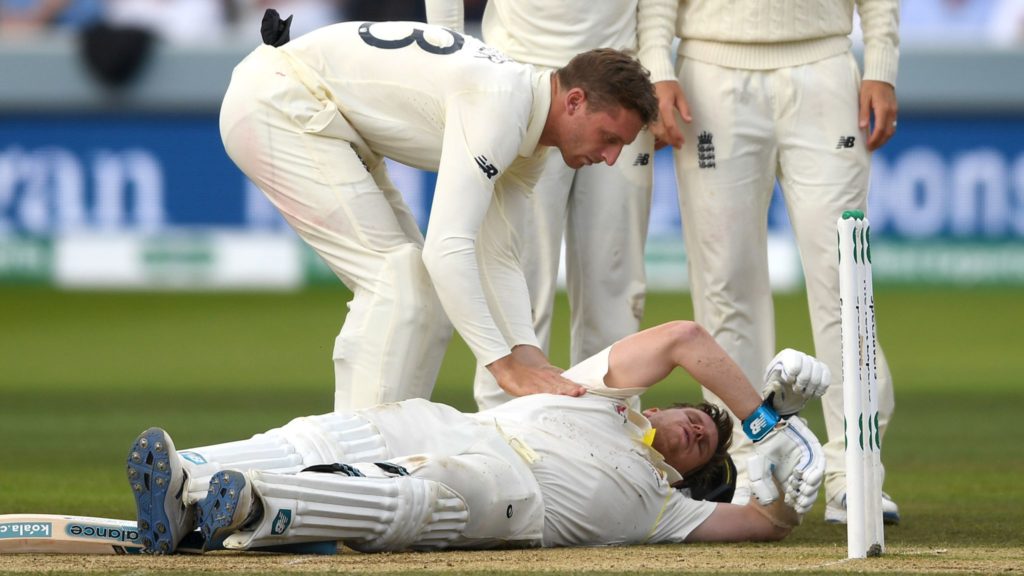 In the second Test, a nasty bouncer from Jofra Archer hit Smith. It did cause some signs of concussion. He missed the next Test. But he came back even stronger. He scored the most runs in this series, in 7 innings he amassed 774 runs at a mind-boggling average of 110.57.
With every run that he had scored, the boos slowly turned into claps, respect, and a standing ovation.
Yes! Smith really had his redemption and every Smith fan is proud of him.
For more such interesting & unheard facts about cricket and sports, please visit thesportslite.com frequently.
Thank you for visiting. Have a good day ahead 🙂