Christian McCaffrey is an American football running back who represents the San Francisco 49ers in the National Football League (NFL). He became the AP College Football Player of the Year during his sophomore year in 2015 at Stanford University. But he was drafted for the first time when Carolina Panthers picked him up in 2017. While playing for the Panthers in 2019, he became one of the three players to have 1000 rushing and 1000 receiving yards in the same season.
Since 2019, he has also been in a relationship with fashion influencer and Miss Universe 2012, Olivia Culpo. Olivia previously dated other athletes and after which, she set a "no athletes ever again" dating rule but broke it for McCaffrey. So read more about Christian McCaffrey girlfriend, Olivia Culpo. ALSO READ | Brandon Powell Age, Height, Wiki, College, Instagram, Salary and Contract
Who is Christian McCaffrey Girlfriend, Olivia Culpo?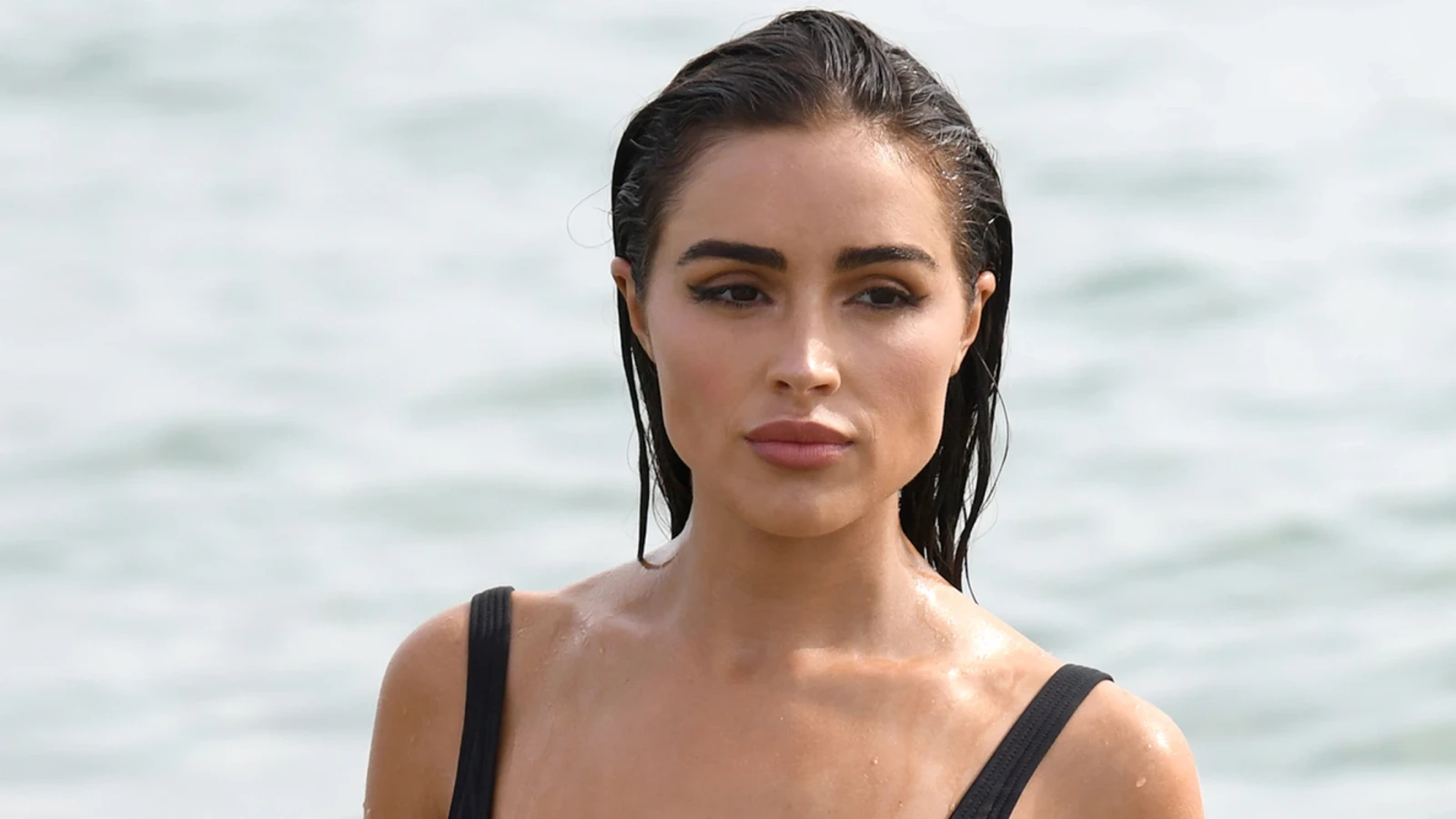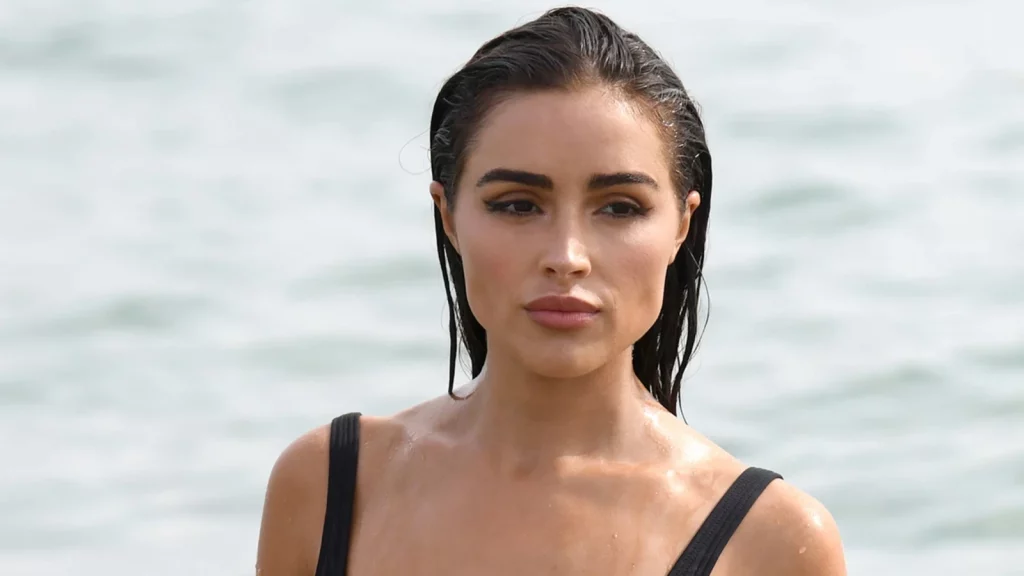 Olivia Frances Culpo is a model and fashion influencer, was crowned Miss Universe in 2012. Before that, she won Miss Rhode Island 2012 as well as Miss USA 2012.
Born on May 8, 1992, to parents Susan Culpo and Peter Culpo, she was one of five siblings- the older ones are Pete and Aurora, while her two younger siblings are Gus and Sophia. The family opened a restaurant in Rhode Island in 2017.
Culpo went to St. Mary Academy- Bay View and got enrolled later at Boston University but did not graduate.
Her career started when she won the Miss Rhode Island USA pageant in 2012 before she won the Miss USA title too. That same year, she was at the 61st Miss Universe competition, representing the United States in Las Vegas. She became the first champion since Brook Lee in 1997. Next year, Culpo crowned Venezuela's Gabriela Isler as her successor.
She garnered fame and attention after winning the Miss Universe title. Big companies started approaching her to endorse their brands. She even appeared on the cover of the Sports Illustrated Swimsuit Issue.
She has appeared in shows and films like Model Squad, Paradise City, and Venus as a Boy. ALSO READ | Deshaun Watson's Net Worth, Salary and Annual Income, Endorsement, House and Other Businesses
Olivia Culpo Age, Height, Weight
Culpo was born on May 8, 1992, and currently, she is 30 years old (as of January 8). She is 5 ft 4 in tall and weighs around 54 kg.
When did Christian McCaffrey and Olivia Culpo meet?
Before Christian McCaffrey, Culpo dated popular American musician Nick Jonas, then Tim Tebow, and Danny Amendola.
Culpo was off for two years as she set the "no athletes ever again" rule before meeting McCaffrey in June 2019. After their relationship rumors, the couple became somewhat private, but in February 2020, they publicly confirmed they are in a relationship when they attended the NFL Honors ceremony in Miami Florida.
She wants to have "four or five or six" kids. She always wished to get married and have kids by the age of 30.
But in an episode of The Culpo Sisters which aired in 2022, Culpo revealed that she and her boyfriend McCaffrey aren't quite ready to have kids yet. "I've talked to Christian and we're on the same page about having kids, we both want to have kids, but the timeline of that is something that is not in the foreseeable future. He is completely and totally focused on football and he should be. He's not ready to have kids. It's not really an option," Culpo had said. ALSO READ | Tyron Smith Injury Update: When Tyron Smith will return to the Cowboys?
Olivia Culpo Instagram
Culpo is very active on social media and loves to share makeup tips, hairstyles, workout tutorials, and cooking recipes with her followers. She has over 5 million followers on the Meta-owned platform where she goes by name of oliviaculpo.
Olivia Culpo Ethnicity, Religion, and Nationality
She has Irish ancestry from her mother's side and is of Italian descent. She was born to a Christian family and belongs to American nationality.
Olivia Culpo Net Worth and Annual Income
Culpo's net worth is estimated at $7 million according to Celebrity Net Worth. Her annual income is around $1 million, as per other reports.
All You Need to Know About Olivia Culpo
| | |
| --- | --- |
| Full Name | Olivia Frances Culpo |
| Date of Birth | May 8, 1992 |
| Age | 30 years old |
| Height | 5 ft 4 in |
| Weight | 54 kg |
| Religion | Christianity |
| Children | – |
| Net Worth | $7 million |
| Income | $1 million |
| Instagram | oliviaculpo |
Thank you for reading. Leave us a comment if you liked it.
Follow us on Google News | Facebook | Twitter | Instagram | LinkedIn |
Have a great day ahead 🙂