Lovlina Borgohain put up a tough fight in her semi-final bout against reigning world champion Busenaz Surmeneli of Turkey, but eventually was beaten 5-0
Lovlina now finishes with a bronze in the women's welterweight category. She is the third Indian boxer to win a medal at the Olympics after Vijender Singh and MC Mary Kom. Her medal also helps India better their 2016 Rio Olympic Games tally with PV Sindhu winning a bronze and Mirabai Chanu clinching a silver in Tokyo.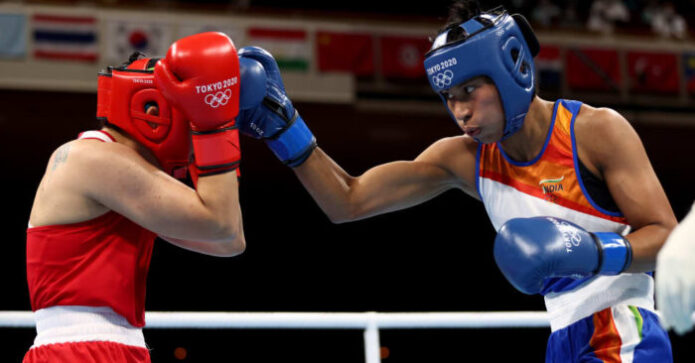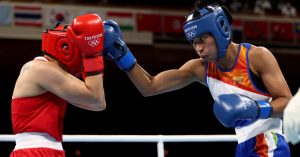 Lovlina Borgohain was outplayed by the Turkish opponent and it was a unanimous decision in favour of the reigning world number one and world champion.
The Indian 23-year-old started off on a positive note with aggressive punches but Surmeneli was in the driver's seat after the first minute of the contest.
In the second round, Lovlina was quick on the attack but Busenaz continued to be proactive in the ring.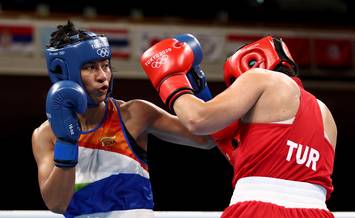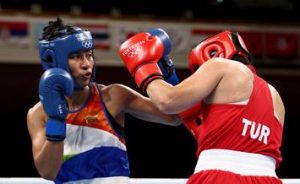 The final round saw Lovlina trying to bridge the gap with body punches. But Busenaz started to avoid her punches and landed a left hook followed by an uppercut. Lovlina punched non-stop till the end, but it was too late to make a turnaround against Busenaz's persistent attack
Surmeneli, the gold medal favourite, finished with perfect 10s in all rounds and will progress onto the final while Lovlina will also be on the podium, with a bronze.