In recent news, Paris 2024 Olympic organizers have stated their unwavering commitment to hosting the Olympic surfing event in Teahupo'o, Tahiti. The decision is despite concerns raised by local residents regarding the potential environmental impact of the project.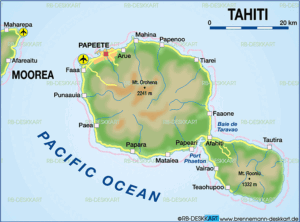 Teahupo'o, renowned as one of the world's premier surfing locations, is located on the French Polynesia island of Tahiti, nearly 9,500 miles from Paris.
The primary cause for concern among local residents is the construction of a large aluminum tower. The residents fear that this could harm the delicate coral reef. The proposed tower is intended to serve as a platform for the Olympic surfing competition.
Also Read: Sapporo withdrew bid for 2030 Winter Olympics after Tokyo 2020 tarnished the Olympic reputation.
Despite these concerns, the Paris 2024 organizers have made it clear that their ambition to host the surfing competition in Teahupo'o remains unchanged. They are actively exploring various scenarios to ensure that the event can take place at this iconic site while preserving, respecting, and enhancing its environmental value for the Games.
Teahupo'o has long been a fixture on the professional World Surf League's championship tour. An existing wooden tower on the reef has served as the judges' platform for these events. However, the plan to replace it with a much larger aluminum tower has prompted an online petition with nearly 150,000 signatures.
In response to the concerns and petitions, discussions are ongoing, and further studies are planned to address potential environmental impacts. The Paris 2024 surfing event is scheduled to take place from July 27 to July 30, 2024. The organizers are determined to find a solution that accommodates the Games while respecting the unique and environmentally sensitive Teahupo'o location.