The historical day for Mohun Bagan and Indian football.   
Professional football has been played for more than decades. No! I am not talking about European football. I am talking about Indian domestic football. You have read it right.
Incident of 36 years before the Independence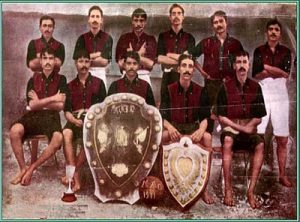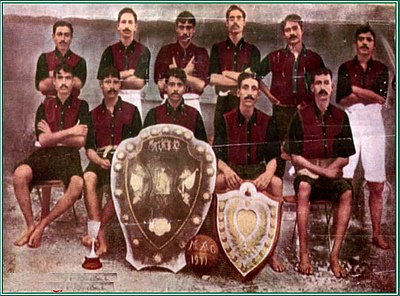 On 29th July 1911, they created history by winning the IFA Shield by beating Yorkshire Regiment by 2-1.
It's really unbelievable to hear that football did exist at the professional level in India 36 years before independence.
The big occasion and stardom for the players
Mohun Bagan conceded the goal and was trailing in the game. But they showed their steel and bounced back with two goals to seal the game and win the Title. Thousands of fans cheered for the team and the best media houses like London Times, Daily Mail, and Manchester Guardian covered the game.
Immortals of Indian Football history
The 11 players played in the final thereafter known as "Amor Ekadosh" which means "The Immortal 11".
The players were also rewarded as 'Mohun Bagan Ratna'.
These are the immortal 11 players
   

Shibdas Bhaduri

   

Abhilash Ghosh

   

Bhuti Sukul

   

Bijaydas Bhaduri

   

Hiralal Mukherjee

   

Manmohan Mukherjee

   

Rajendra Sengupta

   

Sudhir Chatterjee

   

Srishchandra 'Habul' Sarkar
   Jatindranath 'Kanu' Roy
   Nilmadhab Bhattacharya
Nowadays Mohun Bagan is known as ATK Mohun Bagan which competes in Indian Super League.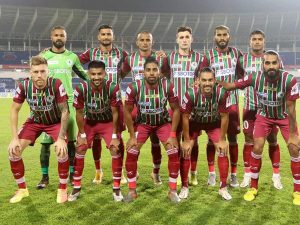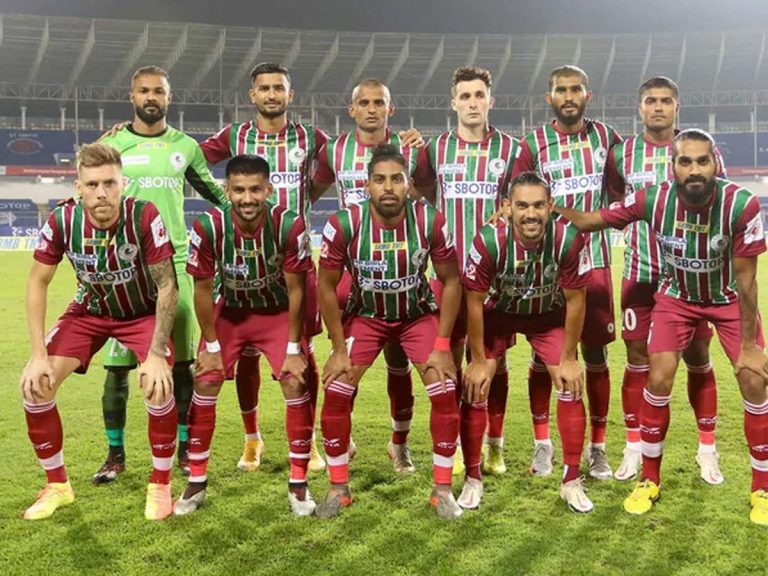 Thank you for visiting TheSportsLite.com
Have a good day ahead 🙂