Jalen Ramsey deletes tweets about possible trade: After the 2021–22 season, the Los Angeles Rams won the Super Bowl, and Jalen Ramsey played a significant role in their triumph. The three-time All-Pro could now be a player the Rams are trying to release.
Los Angeles is currently facing financial difficulties. Ramsey made matters worse by claiming in a since-deleted tweet that he would not be cut but did not rule out being transferred.
Jalen Ramsey and Los Angeles Rams Super Bowl Victory
The team virtually bet everything on winning the Super Bowl in 2021, but now the franchise must cope with pay cap and draught repercussions. For instance, in September 2020, they agreed to a five-year, $100 million contract with Ramsey.
Jalen Ramsey's deal has a cap hit of $25.2 million in 2023 and a cap hit of $26.7 million in 2024.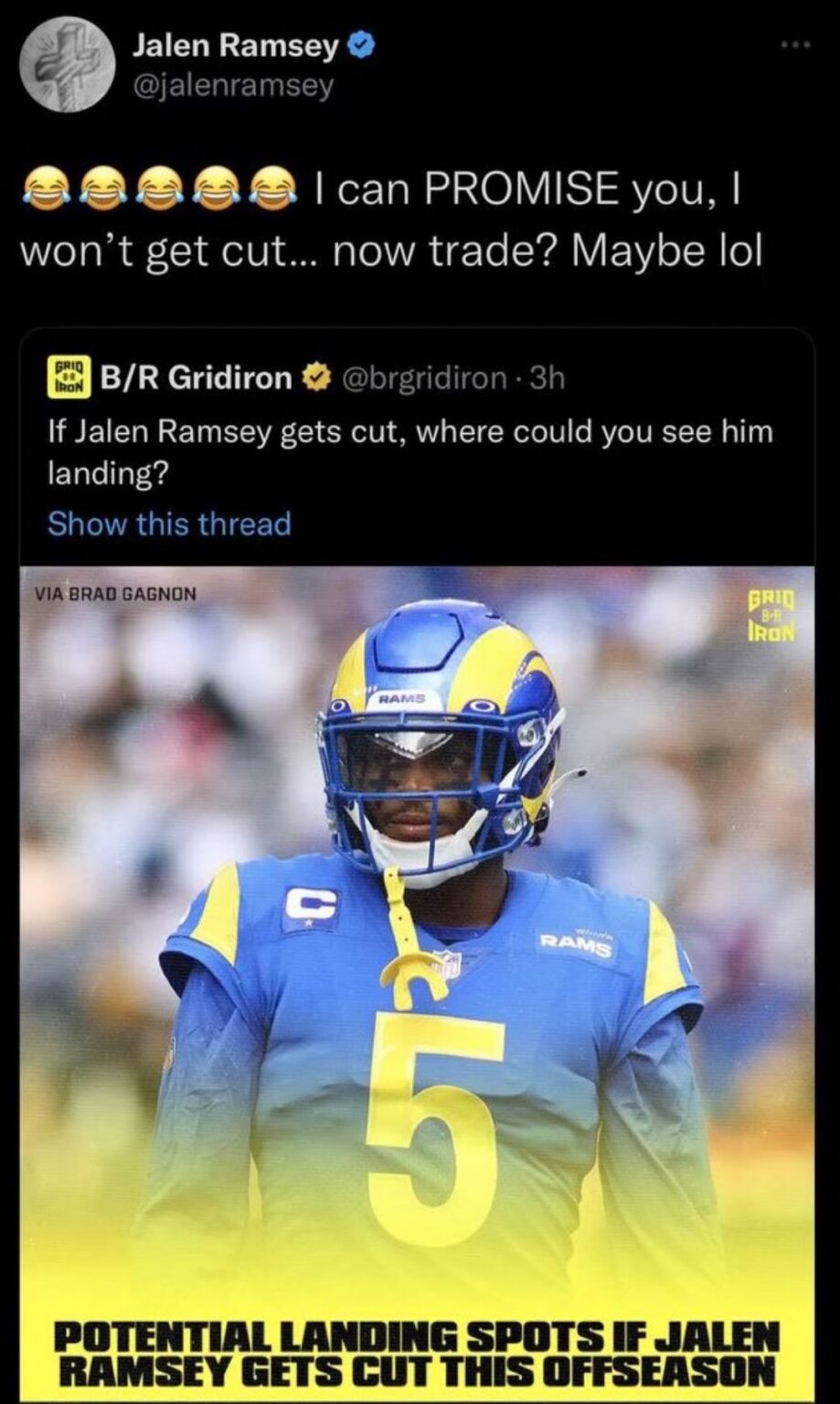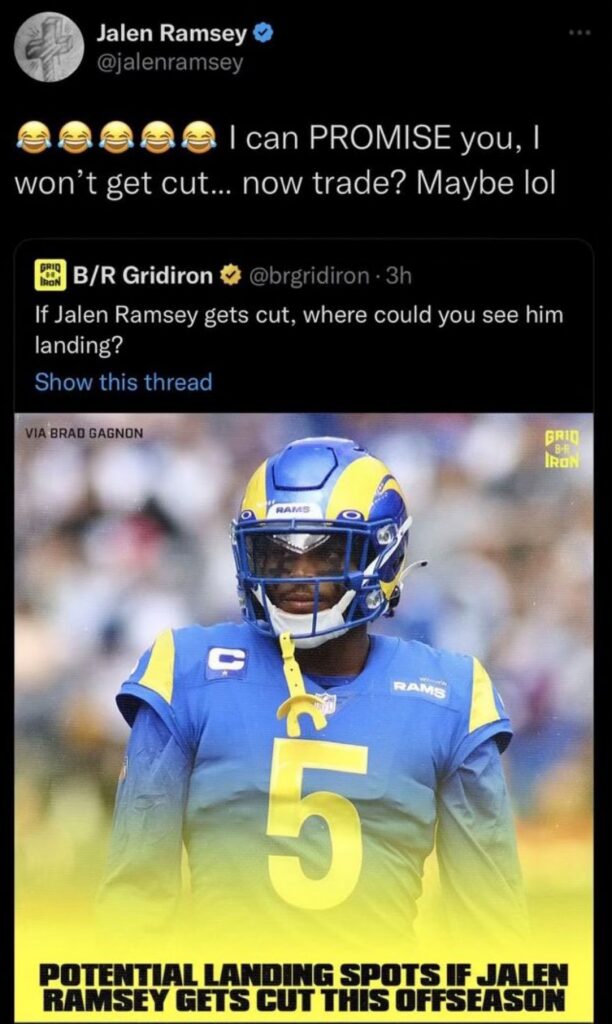 Jalen Ramsey Career with Rams
The Rams acquired the cornerback in an October 2019 deal with the Jacksonville Jaguars. He has 10 interceptions, 47 passes defended, and 162 solo tackles in 57 games for the Rams. With 18 passes intercepted this season, he came in second.
Les Snead, the general manager of the Rams, loses more by cutting the six-time Pro Bowler since he plans to deal Jalen Ramsey this offseason. One of the top cornerbacks in the NFL may help a number of teams.
Also Read: Winner List of NFL Honors 2023, Know Everything About NFL Honors 2023
Possible Transfer location for Jalen Ramsey
The Rams and Ramsey both gain from the competitive cornerback free agent market. The Minnesota Vikings, whose defence allowed the second-most passing yards in the 2022 season, could be a contender to sign the guy.
But, until they sell some expensive contracts like those of Harrison Smith or Adam Thielen, the franchise does not have the cap room.
The New England Patriots, who could use Ramsey to strengthen their secondary, are another potential destination. The top cornerback for the franchise would probably be Jalen Ramsey. The Rams would most likely receive the required draught picks as compensation from the agreement.
Also Read: Super Bowl LVII Timings, know all about when Super Bowl LVII will be Live