Contract deals and signings were flowing in within minutes as the annual free agency and off-season trading period kicked off on June 30th. We didn't just have an exceptionally quick-paced and tamper-free start to the process but we also had news of two separate supermaxes. Here, we'll cover the Here are the Major NBA Contracts of the 2022 Offseason.
Yes, you heard that right. Two separate Designated Veteran Player Extension deals.
After reading this, you're probably wondering who were the two players who reached such high acclaim. Well, if you guessed Devin Booker and Nikola Jokic, you are absolutely right.
Let's dive into the details, for we have not just these contracts to discuss, but a rather controversial one as well.
Nikola Jokic – The World's Richest Joker.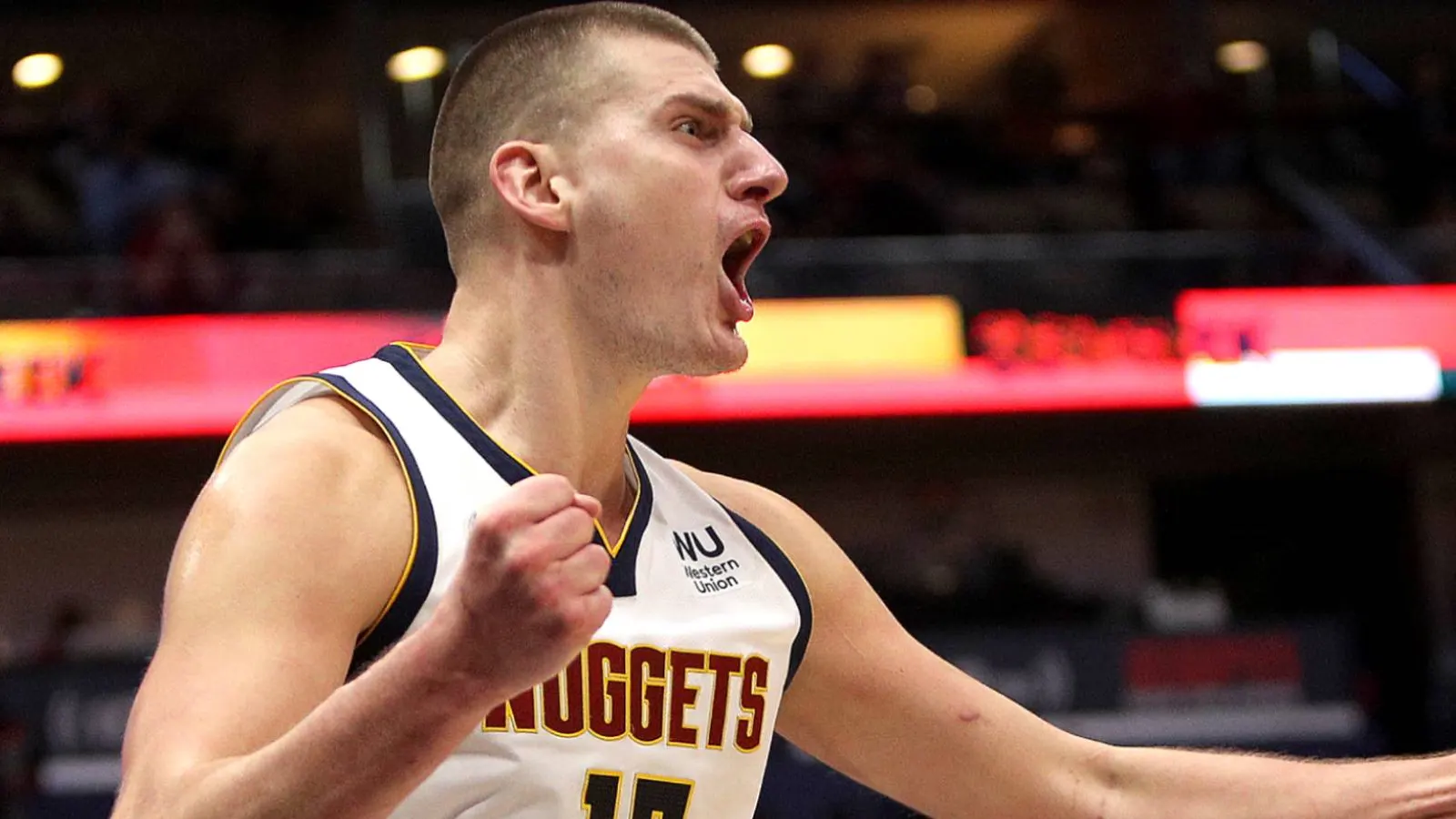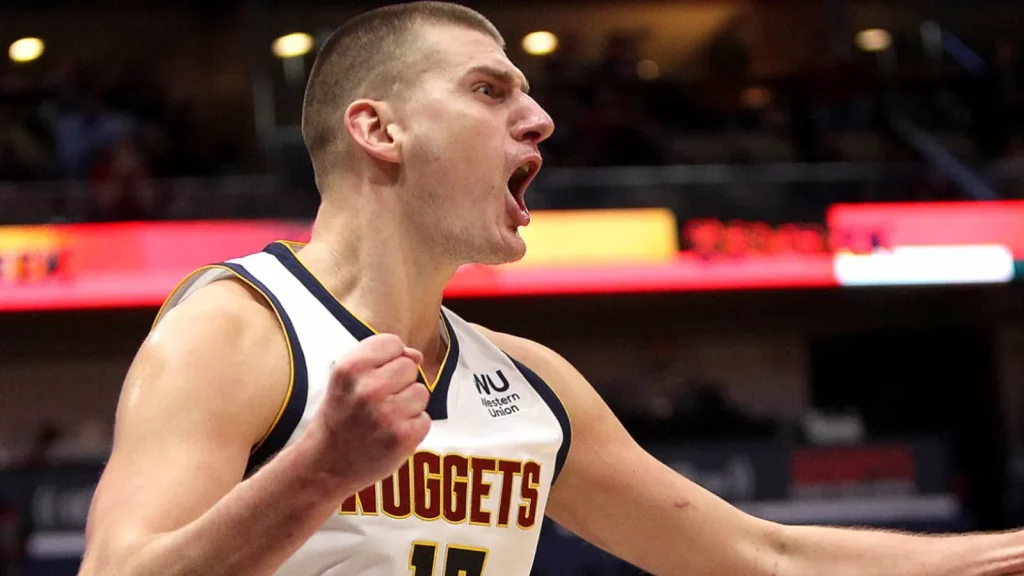 The Denver Nuggets' center, Nikola Jokic has just made history. Not only has he signed the biggest deal for a center in league history, moreover, his contract is also the largest contract by value and average annual value ever.
The deal is a five-year supermax, which is, a Designated Veteran Player Extension worth a record breaking $270 million, kick starting in 2023-24.
Imagine, being in your prime, playing for a prestigious team like the Nuggets, and having the biggest contract in NBA history.
It's the reality for Nikola. There's something we're not considering here though. Let's breakdown his annual salary:
2023-24: $46,660,000
2024-25: $50,274,000
2025-26: $53,998,000
2026-27: $57,722,000
2027-28: $61,446,000
Yes, you read that right. Nikola Jokic will become the first NBA player to make $60 million in a single season. And it doesn't end here either.
See, his final year of the deal includes a trade kicker. That means that he will get another 15% of his salary if he's traded or dealt, though it is very unlikely that it will happen. But if it does, his final year salary will be a whopping $70,662,90.
Considering the year he has had, his stats and his work ethic, I think it's safe to say that this deal is very well deserved.
Also Read: Spencer Dinwiddie Net Worth 2022, NBA Salary, Endorsements, Houses, Car Collections, Charity Work Etc.
Devin Booker's $224 Million Deal
This is one of the things we all love about this sport and the NBA. Rookies working hard, trying to make it to the top of the NBA. The spirit, the determination, the grind, it's the fundamentals of basketball; and Devin Booker just made it.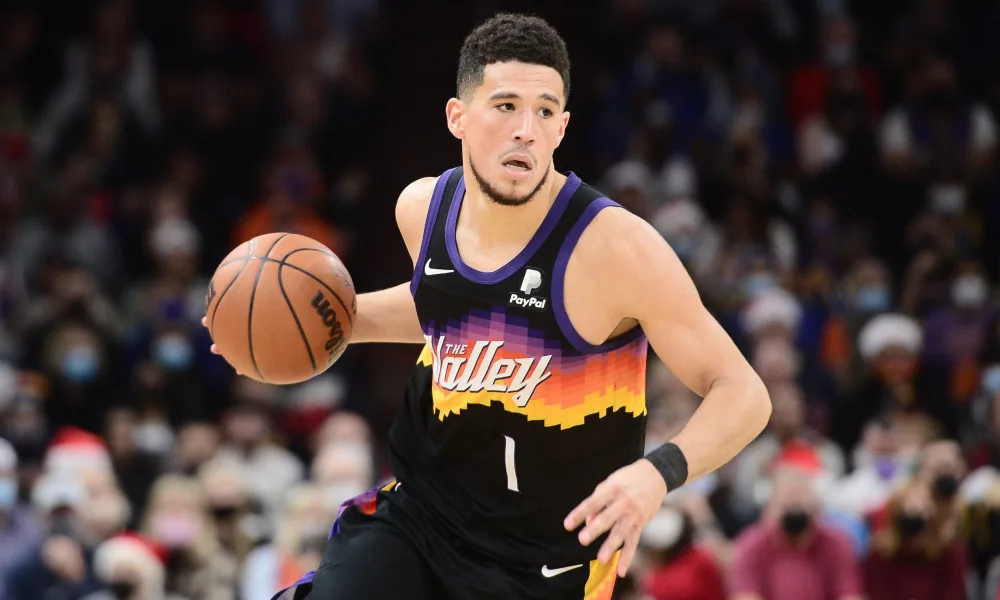 The rookie extension is one of the most eyed contract new players try to pursue because it displays their sense of determination and productivity for the long haul. Thus, it's often a stepping stone for even larger contracts in the future.
This summer, Devin Booker at 25 years old, officially signed his four-year Designated Veteran Player Extension worth $224 million.

The contract begins in 2024-25, making Booker available to the free agency by 2028.

Guess what? If we calculate his annual salary earnings as per the contract:
2024-25: $50,050,000
2025-26: $54,054,000
2026-27: $58,058,000
2027-28: $62,062,000
Yes, Devin Booker as well, will reach the $60 million single-season salary mark along with Nikola Jokic. AND he is 2 years younger than Nikola.
Devin is an incredibly talented shooting guard with deep hooks, amazing clutch shots and a high potential to be a good player at the All-NBA level.
The Portland Trailblazers think so as well.
Also read: Devin Booker Girlfriend – Kendall Jenner's Age, Height, Bio, Kids, Instagram, Love Story, Net worth and Husband
Bradley Beal and the Wizards.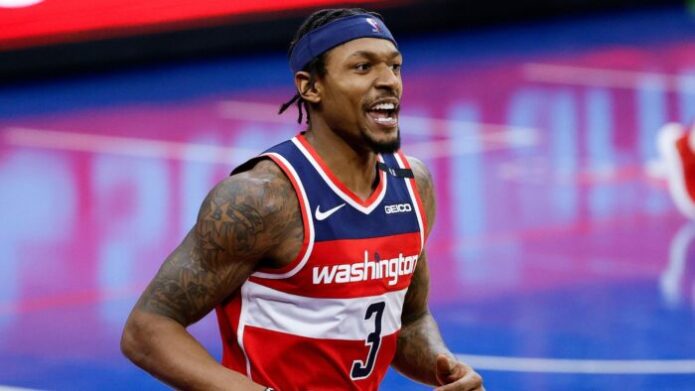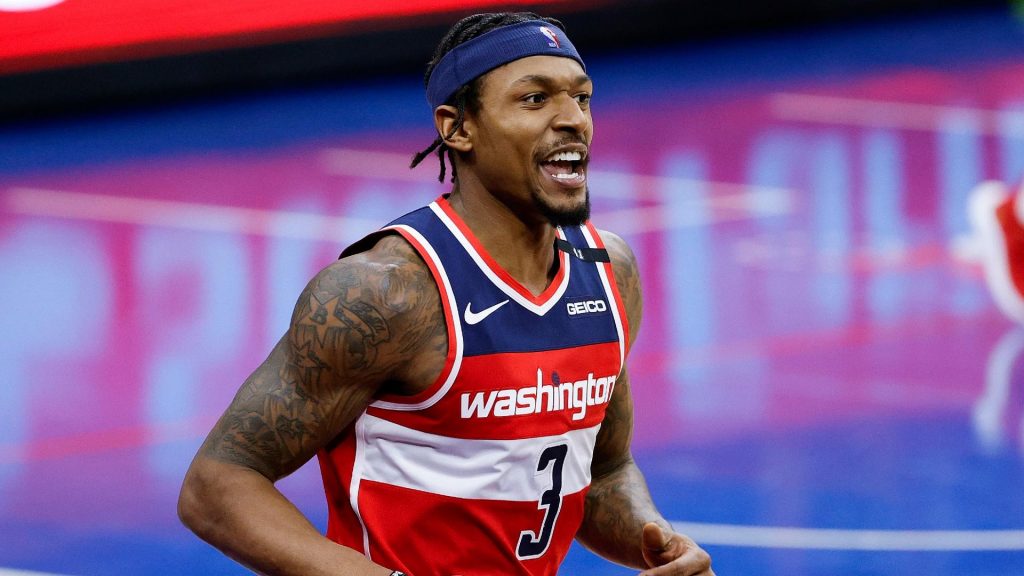 Now we all know Bradley Beal has been very loyal to the Washington Wizards. He's an extremely talented player. His ability to thrive on and off the ball, easy pick and rolls and dribble hand-offs will make one see just how lucrative he can be as a shooting guard.

Given his talent, it shouldn't be a surprise when the Washington Wizards set him up with $251 million reasons to stay with the team, along with a no-trade clause.

Only a handful of players in the history of the NBA have had a no-trade clause in their contract, them being Lebron James, Kevin Garnett, Carmelo Anthony, Dirk Nowitzki, Kobe Bryant. Dwyane Wade, Tim Duncan, David Robinson and John Stockton. They are incredibly rare.
Also Read: Top 5 Richest NBA Players in the world
Why is this Major deal considered controversial?
Why do the Wizards want Beal to stay with them so badly? Isn't there enough evidence that with just Beal, the team can't be a winner?

Beal has averaged 30 points per game for two years in a row, is way too graceful with the ball and has incredible handles. It's why he is more comfortable on the court than he is in his bedroom. There's only a few players who can match his malleability and versatility.

There is no doubt he's a great player. But shouldn't the right decision for the Wizards be to let him go and focus on rebuilding the team? Instead, they made someone who has never reached the conference finals since 2017 the most powerful player in the NBA.

Still, people might call Beal's contract the worst in the league but would it really be fair for a guy who averaged 30 points per game for 2 years in a row?

Safe to say though, this contract has destabilized the market for sure.
Read More: Paul George Net Worth 2022, NBA Salary, Endorsements, Houses, Car Collections, Charity Work Etc.
For more news and information on the FIFA World Cup 2022, Keep reading The SportsLite
Do follow us on: Google News | Facebook | Instagram | Twitter | Youtube | LinkedIn
Have a good day ahead 🙂